Picturing Livingstone Series, Day 2: Uncle Ben
We're proud and excited to present some of the work produced during our recent photography workshop in Livingstone. During the project, a collaboration of Iliziwi, Greenpop, and the Penda Trust, a group of young Livingstone were equipped with cameras and photography skills, and encouraged to document people in their community who are doing important environmental work. Each day during the next week, we'll highlight one of the stories that was produced.
Day 2: Uncle Ben. Written and photographed by Martha Mufaya.
Uncle Ben is a good man. When I was told he was my subject I was happy because he was also excited and he said that I should feel free and that I can also any questions concerning what I do. I asked him when did Greenpop start and how did he know and what inspired him to join the Greenpop group. He said that Greenpop was discovered in 2010. He found out about Greenpop when his friend invited him to the Festival of Action camp. He was inspired about Greenpop because he had already started planting with Chongololo Club – an organisation that started in 1952 with the mission of planting trees and keeping the environment clean. Uncle Ben joined Greenpop in 2012. Uncle Ben always keeps the environment clean. If he sees the environment dirty, he makes sure that it is cleaned. For example, if he finds plastic, bottles and glass, he recycles them and makes something from them – for example, decorating and making eco-bricks.
In 2014, Uncle Ben planted Candle trees in Livingstone in town. The most amazing thing I saw was the tree he showed me that he planted in 1989 – a Tamararindi Indica tree. The reason I like his tree is because a lot of people rest beneath this tree for shade. This tree and many others are also important because they give us oxygen. Uncle Ben respects and loves this tree. I took photos of Uncke Ben not just for fun but to show how Uncle Ben loves and plants trees. He encourages us to also follow his footsteps and take over what he has and is doing because he is growing old and needs us to fill in his shoes when he is no longer here. I also photographed him to inspire others to keep the environment clean like he does. I want to show how we can and do benefit from the things that he does for the environment.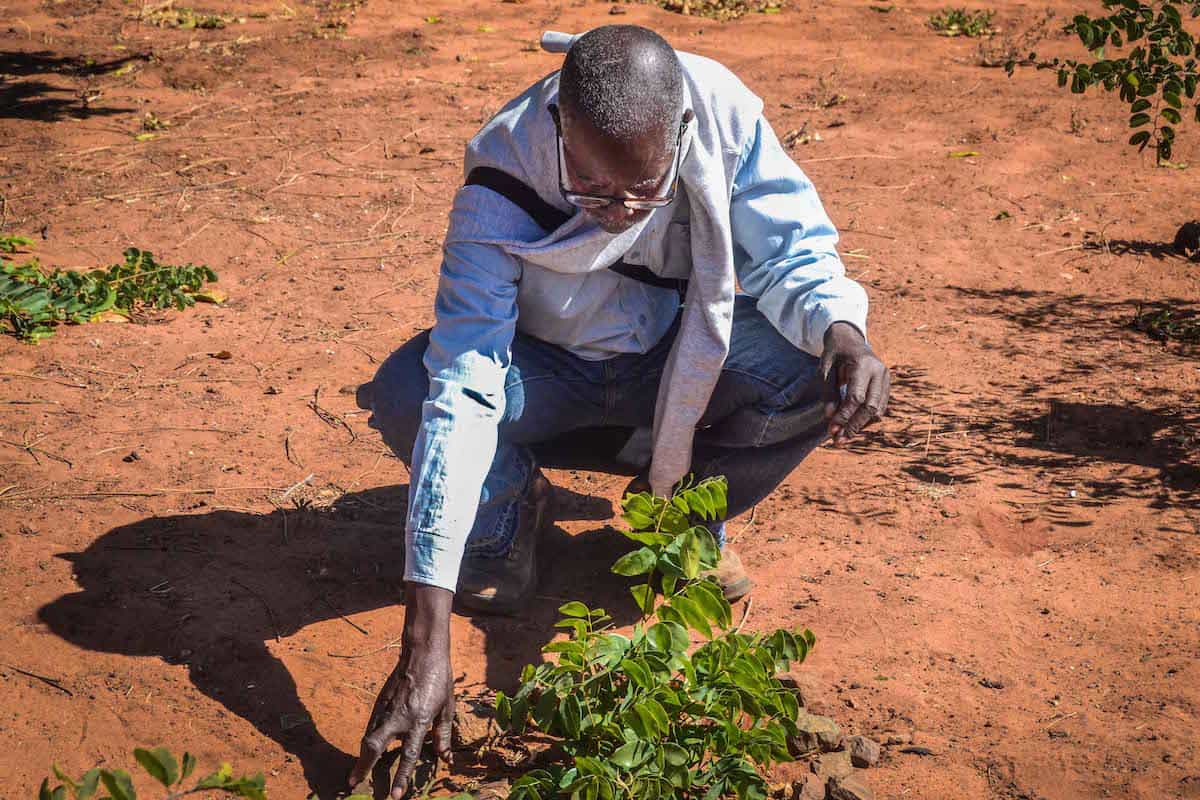 Meet the photographer: Martha Mufaya: