Non Profit Photography Workshops
Purpose-Driven Photography Workshops.
At Penda, we believe photography is powerful. Images have the power to inspire and start powerful conversations. These conversations can bring awareness to issues and be a force for positive transformations. Regardless of previous photography experience, we believe any keen photographer can be a storyteller of change!
We want to create opportunities for you to use your photography for good – while having an incredible travel experience. We believe photography travel should not only be an unforgettable journey for you, but also create a lasting impact on the community visited. That's why we offer Non-Profit Photography Workshops – remarkable photography adventures, with a do-good twist.
South Africa is home to many grassroots organizations doing extraordinary work for local communities. During your workshop, you'll team up with local social impact organizations to tell their stories. From highlighting the inspiring work of local environmental NGOs to sharing the narratives of life in communities facing hardship, there is no shortage of stories your images can tell.
Non-Profit Photography Workshops are a rewarding way to make a difference with your camera. Look below to explore the trips we are currently offering, and get in touch if you have any questions!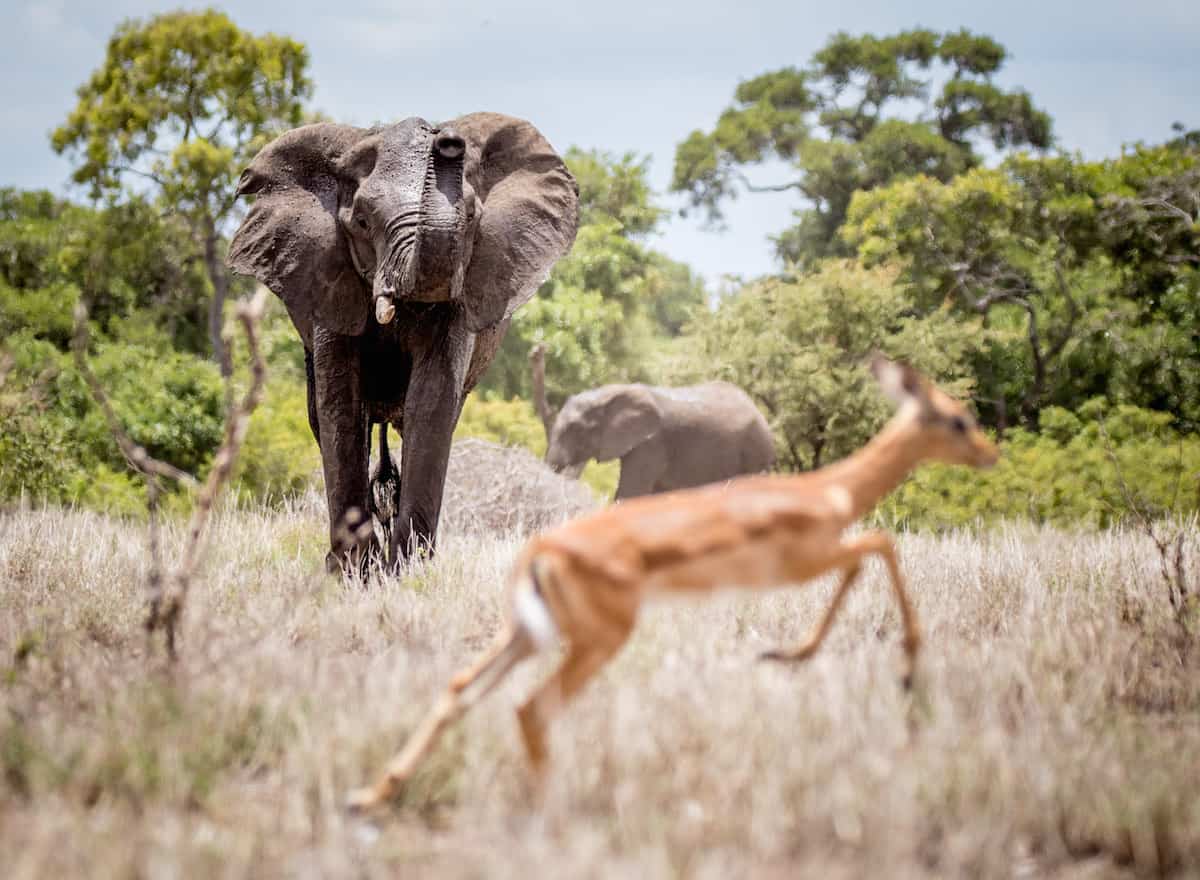 Conservation Photography Workshops
Conservation photography workshops are not only exciting opportunities to capture some stunning images but also to support environmental protection!
Photograph wild lions as they sneak through tall grasses. Capture images of gazelles as they bound across endless fields of gold. Swim alongside playful dolphins as they wave hello. Remarkable photographic opportunities lie around every corner on these unforgettable trips!
We believe in photography for impact. Each of our conversation photography workshops allows you to use your images to contribute to regional conservation efforts in a unique way. These environmentally focused Non-Profit Photography Workshops give you unique opportunities to connect with inspiring organizations advocating for a greener earth.
On our Marine Conservation Photography Workshop in Mozambique, practice your underwater photography skills as you swim alongside endangered marine species. During your trip, you'll team up with a local research team and use your images to highlight the work they are doing to protect marine life in Bazaruto National Park. This trip is not only an incredible way to dive into marine photography but to make an impact while doing so!
Or, join us on our Wildlife Photography and Conservation Volunteer Project in Kruger National Park. With unforgettable wildlife encounters around every turn and small group sizes to ensure opportunities for photography are never sacrificed, this is a remarkable opportunity for anyone looking to refine their wildlife photography skills. The images you capture will then be contributed to a photographic database that is used to support local conservation efforts. From using your photographs to educate community members of threats to local wildlife to highlighting them alongside research reports, there are no shortages of ways your images will be used to make an impact!
Humanitarian Photography Workshops
Humanitarian photographers are storytellers. Their images tell narratives filled with emotion and grit. From highlighting situations of desperation to moments of hope, these photographs tell stories of life. We want to invite you to join us as a humanitarian photographer and use your images to make an impact!
Humanitarian photography workshops are incredible. Joining one of these workshops, you will spend your days teaming up with local social impact organizations to tell their stories. Your images will give a powerful visual voice to organizations combating various socio-economic issues. In the past, we have partnered with organizations that are advocating for female empowerment, environmental conservation, gender equality, animal welfare, and many other powerful causes.
No matter your previous experience, you can make an impact with your camera. Whether you are a keen beginner or a seasoned pro, consider joining our Impact Photography Program in Cape Town!
Your trip will be kicked off with a workshop by humanitarian photographer Anna Lusty. Here, you will refine your photography skills and learn the best ways to approach non-profit photography before heading out on your assignments. The remainder of your trip will be filled with opportunities for impact! Each week you'll connect with a local non-profit organization to tell their story. At the end of the week, a selection of your images will be donated to the organization. The non-profit will then use your photographs to help them reach their fundraising and outreach goals! From using your photos in donation campaigns to highlighting them alongside outreach newsletters, there are a variety of ways your pictures can make an impact on this non-profit. This program is an exciting way to explore Cape Town and make a difference with your camera!
For photographers looking to gain meaningful experience in the non-profit sector, consider joining our Non-Profit Photography Internship. Here, you will work with Penda Trust, our social impact organization that looks to turn images into impact. As an intern with Penda Trust, you will spend the majority of your days documenting the work of various charitable organizations out in the field. Guided by Anna Lusty, this is an unmissable opportunity for anyone wanting to advance their career as a humanitarian photographer. During your internship, you'll also gain valuable work experience on the administrative side of Penda Trust, assisting with communications, logistics, and other tasks suited to your unique skills.
Frequently Asked Questions
What kind of organizations can I expect to be working with?
We love connecting with unique social impact organizations that are fighting a diverse range of issues! In the past, our Non Profit Photography Workshops have worked with organizations advocating for gender equality, environmental conservation, animal rights, child literacy, women's health, and many other causes. At Penda Trust, we are always looking for new non-profits to collaborate with and are passionate about exploring new issues to bring light to.
What are your group sizes?
We understand the importance of never sacrificing an unmissable photographic opportunity. We like to keep our group sizes small to maintain exclusivity and ensure you never miss out on taking a great shot. Our groups are generally limited to six participants. This varies slightly between specific workshops, so explore our workshop pages to learn more!
Will I have free time to explore?
We may be slightly biased – we believe South Africa is one of the most stunning destinations in the world to explore! While we ensure that your workshop is filled with many remarkable photographic opportunities, we also allow time for you to explore the beauty of South Africa for yourself. Our workshops typically leave weekends as free time to explore, relax, or catch up on other projects. There will also be time at the end of each day to recharge before setting out on a new adventure the next morning.
Will I get guidance throughout my program?
Yes! Our Non Profit Photography Workshops cater to photographers of all levels and ensure opportunities for growth regardless of if you are a keen beginner or seasoned pro. Each workshop is guided by a professional photographer who has experience mentoring photographers of all levels. During your workshop, you will receive guidance on how to best approach photography assignments and receive meaningful feedback on the images you shoot. You can be confident that throughout your program, you will gain valuable mentoring that will train your eye to be the best photographer possible!
What is your cancellation policy?
We understand the COVID-19 pandemic has created some uncertainty around travel. Here at Penda, we are still committed to providing the best possible travel experiences. That's why we have developed a new cancellation policy so you can feel confident booking with us. Learn more here.