WITNESS NAMIBIA'S MARVELOUS LANDSCAPES WHERE AFRICAN WILDLIFE DWELL
Join this 14-day photography tour through the gems of Northern Namibia and see your skills with a camera develop significantly. This part of the world is a veritable treasure chest of photo opportunities and with this workshop, you'll get the lot! Together, we'll travel across the expansive Etosha National Park and capture its impressive cast of wildlife, witness the staggering Epupa Falls, and see the vast deserts and dunes of the Skeleton Coast. We'll also explore the traditional cultures of this region. The photographic opportunities are both abundant and varied. You'll travel in small groups, enjoy tailored tutoring from two instructors, and get the chance to choose what aspects of photography you learn about. This trip will leave any enthusiastic photographer wanting for nothing!
Highlights of this Namibia Photo Tour: 
Tour across the amazingly diverse landscapes of Namibia and learn how to best capture these vistas
Photograph a wealth of wildlife in one of Africa's largest game reserves, Etosha National Park, including elephants, big cats, and the iconic oryx
Witness the awesome power of Namibia's largest waterfall, Ruacana Falls, as well as the impressive Epupa Falls
Experience the fascinating cultures of the semi-nomadic Himba people and their customary dress
Visit the iconic dunes of the skeleton coast and get ideal views of the pelicans and flamingos there
Benefit from the deal instructor to participant ratio of 1:3
The diversity of landscapes this destination offers is nothing short of stunning. From one of Africa's largest game reserves, Etosha National Park, to the rugged terrain of Kaokoveld region, to the breathtaking Epupa and Ruacana falls along the gorges of the Kunene River, all the way up to Namibia's highest mountain, the Brandberg Mountain, Northern Namibia's landscape photo opportunities are endless. The truly unique scenery you'll find in these locations offer some of the exciting opportunities to hone your craft with a camera in the world.
All that's before getting to the wildlife. Etosha National Park is home to healthy populations of all of Africa's most iconic wildlife. Expect to encounter large herds of elephants, big cats (hopefully lions and/or leopards), giraffes, kudu, zebra, and oryx. There are spectacular species of birds, too. In the Kaokoveld region, there are desert-adapted species of giraffes, lions, elephants, as well as all kinds of reptiles and insects. Along the Kunene river there are huge populations of hippos and crocodiles, and predator birds like king fishers and fish eagles.
Beyond this there is ancient rock art in the Brandberg mountains, unparalleled opportunities for astrophotography, and the fascinating culture of the Himba people with their distinctive ochre body paint and elaborate hairstyles.
Like all of our tours, this workshop is designed entirely to provide you with the best photo opportunities this destination has to offer. We take you on the best game drives, bush walks, and bird watching trails in Etosha National Park, pairing you with the most knowledgeable guides, and giving you all the time you need to take perfect pictures. On top of game drives, we'll book several sessions in a sunken hide on the edge of a waterhole where you'll have amazing angles for wildlife photography.
We also take you to the Ruacana falls when the Kunene River is at its strongest when its awe-inspiring power creates a spray of mist that can be seen for miles around. We find you pristine night skies and epic panoramas as we visit the Brandberg mountains. Finally, the trip ends with a day on a small boat out on the waters of Sandwich Harbour in Swakopmund and giving you the chance to capture shots of pelicans in flight. Essentially, this workshop takes you to the best locations of Northern Namibia, and provides you with the perfect conditions to make the most of them.
PHOTOGRAPHIC TUTORING
This Namibia photo tour offers you a chance to greatly sharpen your skills. It's the ideal practice ground for various types of photography, and you'll receive all the necessary tuition to create masterful images. We travel in small groups, and you can expect a 1:3 instructor to participant ratio on this Namibia photo tour. This allows for very personalized tutoring, and lets everyone work at their own level and pace. The trip is therefore perfectly suitable for photographers of all levels.
You can expect to learn about both the creative and technical aspects of photography. Depending on the interests of the group, lectures and workshops can be on creative composition, technicalities of digital landscape photography, astrophotography, creating panoramic images, time lapses, painting with light, or post-production and editing.
QUICK FACTS
| | |
| --- | --- |
| | Namibia |
| | April 5 – 19, 2024 |
| | Landscape & Wildlife Photography |
| | Leader: Emil von Maltitz & Nick van de Wiel |
| | Group Size: Max. 6 |
| | All Photography Levels |
(single supplement available upon request)
INCLUDES
All scheduled meals during the trip
Lodges and hotels
All transport during the tour
Airport transfers
Entrance fees
Photographic tutoring by Emil von Maltitz and Nick van de Wiel
EXCLUDES
Flights to and from Namibia
Personal travel insurance
Drinks
Items of a personal nature
For this Namibia photo tour, we recommend the following equipment:
SLR camera
A range of lenses; ideally including a wide angle and a telephoto lens
Tripod
Sturdy camera bag
Laptop if you're keen to improve your post-production skills, and/or if you'd like to review your images during the trip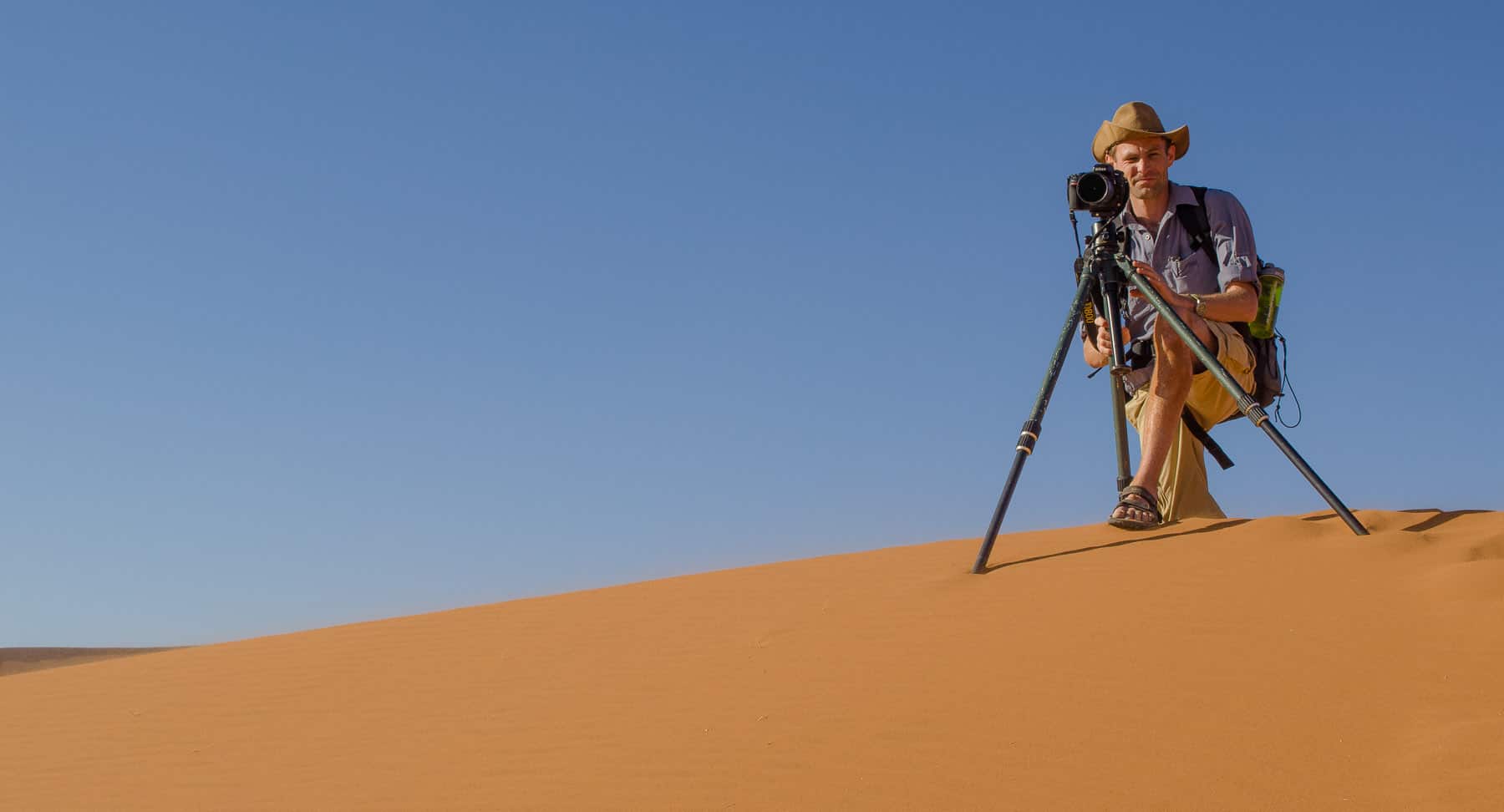 Emil von Maltitz is an internationally recognized South African landscape photographer and member of the International Environmental Photographers Association. He has been involved in photography for the better part of the last two decades. After completing his post graduate degree in Anthropology, he opted to pursue his dream and turn his passion for photography into his career. Along with freelance commercial and assignment photography, Emil spends time running a number of photographic workshops. Well-versed and knowledgeable in the Adobe suites, Emil will be able to help and guide in photo-editing and several advanced photographic techniques during the workshop. A particular interest of Emil's is the theory and practical application of advanced composition in landscape photography, which will be discussed at length during the workshop.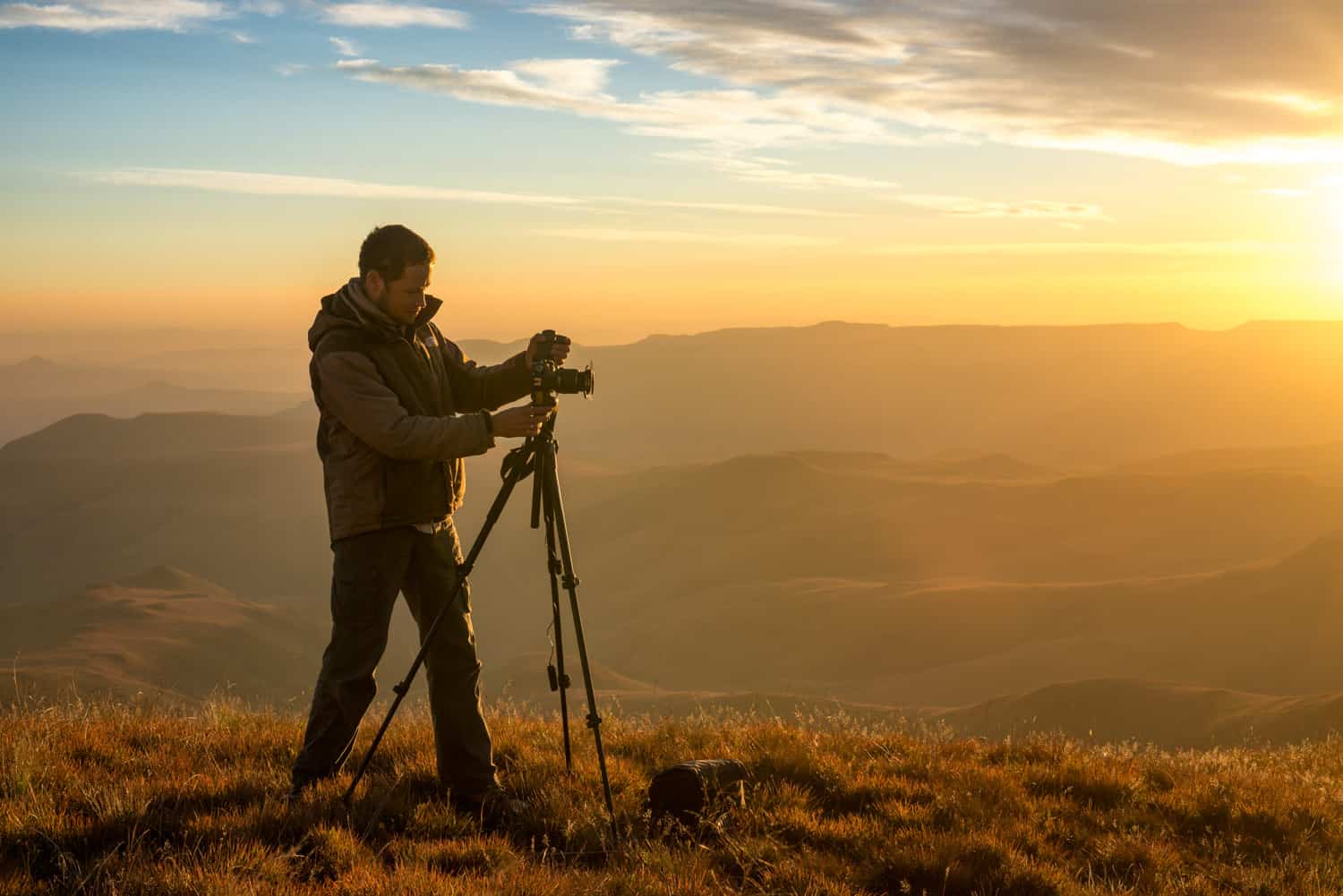 Nick van de Wiel is originally from The Netherlands, where he graduated with a BSc and an MSc in biology before moving to South Africa. He and Emil met and began to work together in 2008. Nick is the owner and operator of Tailor Made Safaris with their head office based in St. Lucia, South Africa. He is an accomplished photographer, writer, biologist and a FGASA Level 3 expert nature guide, teaching photographic workshops independently or with Limephoto in the Drakensberg, Zululand, Wild Coast, Namibia, Madagascar and Iceland. He is well known for his inventive teaching methods and, although technically very able, both 'in camera' as well as with post processing, Nick is very focused on the creative as well as meditative aspect of photography.
Related Tours and Workshops