Experience incredible places through your lens.
Join us on an photographic journey.
At Penda, we love photography and we love travel. We also love making an impact. So we've combined those three elements to bring you photography travel with a do-good twist. Whatever level you're at as a photographer, we invite you to have an exciting journey, improve your own photography skills, and contribute to a worthwhile cause – all at the same time. We run specialised photo tours and safaris and photography volunteer programs that all make an impact where it's needed. An impact on people's lives, an impact on our planet, or an impact on wildlife conservation. And – not unimportantly – we make sure you have a mind-blowing travel experience. You'll sharpen your skills, visit incredible places, and build up an impressive portfolio.
We're exploring the boundaries of what photography travel can achieve. Join us on this exciting photographic journey!
WHY PENDA?
BROWSE BY PHOTOGRAPHIC THEMES
LATEST PENDA PHOTOGRAPHY NEWS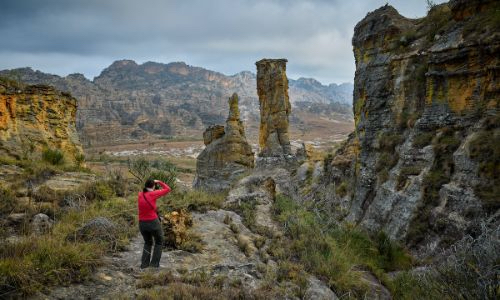 With the different options of photo tours, photography safaris, photography workshops, and everything else, it can be hard to know exactly what photography trips involve. In short, it's a trip…
A photo tour is a trip that is specifically designed around photography. It means that you will not only travel to the most photogenic locations, you'll also get there at the right time, with the right light. It means that time is taken at these locations so that you can wait for that perfect moment, and take that perfect shot. It means that you'll be traveling with fellow photography enthusiasts. Moreover, photo tours are guided by professional photographers who offer tutoring throughout the journey, so that you can sharpen your skills, whatever level you are as a photographer.
Similarly, photo safaris are different from regular safaris in that they're fully focused on the needs of photographers. It's all about getting you that epic wildlife shot, from the right angle, with the right background. You'll experience the wilderness from a photographic perspective, receive tutoring from a professional wildlife photographer, and can expect to end up with an impressive portfolio of pictures.
Needless to say, our photographic tours are fully designed for photographers. On top of that, we keep things personal and specialized; we're a small company run by people with the right passion and expertise to sprinkle that extra bit of magic on your experience. We'll make sure that your photographic opportunities are plentiful and incredible. You'll be guided by professional photographers who are both great at what they do, and passionate about teaching. Moreover, we add an element of impact to our photography trips wherever possible, so that we're giving back to communities we visit and the environment we travel through.
Anyone with a camera, an interest in photography, and a desire to explore can join our photography tours! Apart from our photography internships and our nonprofit photography program, there is no application process and anyone can join. The groups on our photo safaris and photo tours are kept small, which allows for plenty of one on one tutoring by our photographers. So whether you're a seasoned pro or an absolute beginner, our trips will offer you the kind of experience you're looking for.
We believe in the power of photography. The power to inspire, the power to connect, and the power to do good. That's why we created Penda Trust. Based in South Africa, Penda Trust is our nonprofit organisation that drives positive change through the medium of photography.
LEARN MORE