There's a lot of choice out there when it comes to photo safaris. This means that, fortunately, if you're willing to put some work into it, you can work out how to match up with the perfect photo safari tour.
It may seem simple, but finding the perfect photo safari for you might be harder than you think. There's a lot to unpack when deciding what you want from your trips and where are the best photo safaris that fulfill your wishlist to be found.
Alas, not all photo safari tours are created equal, so if you don't know what to look out for, you could end up on a tour that doesn't give you what you want. In this blog, we'll guide you through the steps to find the best photography safari tours. We'll also outline the factors to focus on when picking to ensure you find an adventure that is everything you imagined.
Steps to Find the Best Photography Safari Tours
Step 1: Define Your Goals
Before you start your quest for how to match up with the perfect photo safari tours, work out what you want from the experience.
There's a lot to consider here, so take your time to determine your exact wishlist. Here are just a few questions you'll want to think about:
Are you particularly interested in a certain kind of wildlife? Birds? Big cats? Marine life?
Are you interested exclusively in wildlife photography? Or might you be interested in landscape photography, cultural photography, or astrophotography?
Do you have a specific destination in mind?
Be thorough here. Think over every option. The more precisely you can describe what you want, the better your chances of finding the perfect photo safari.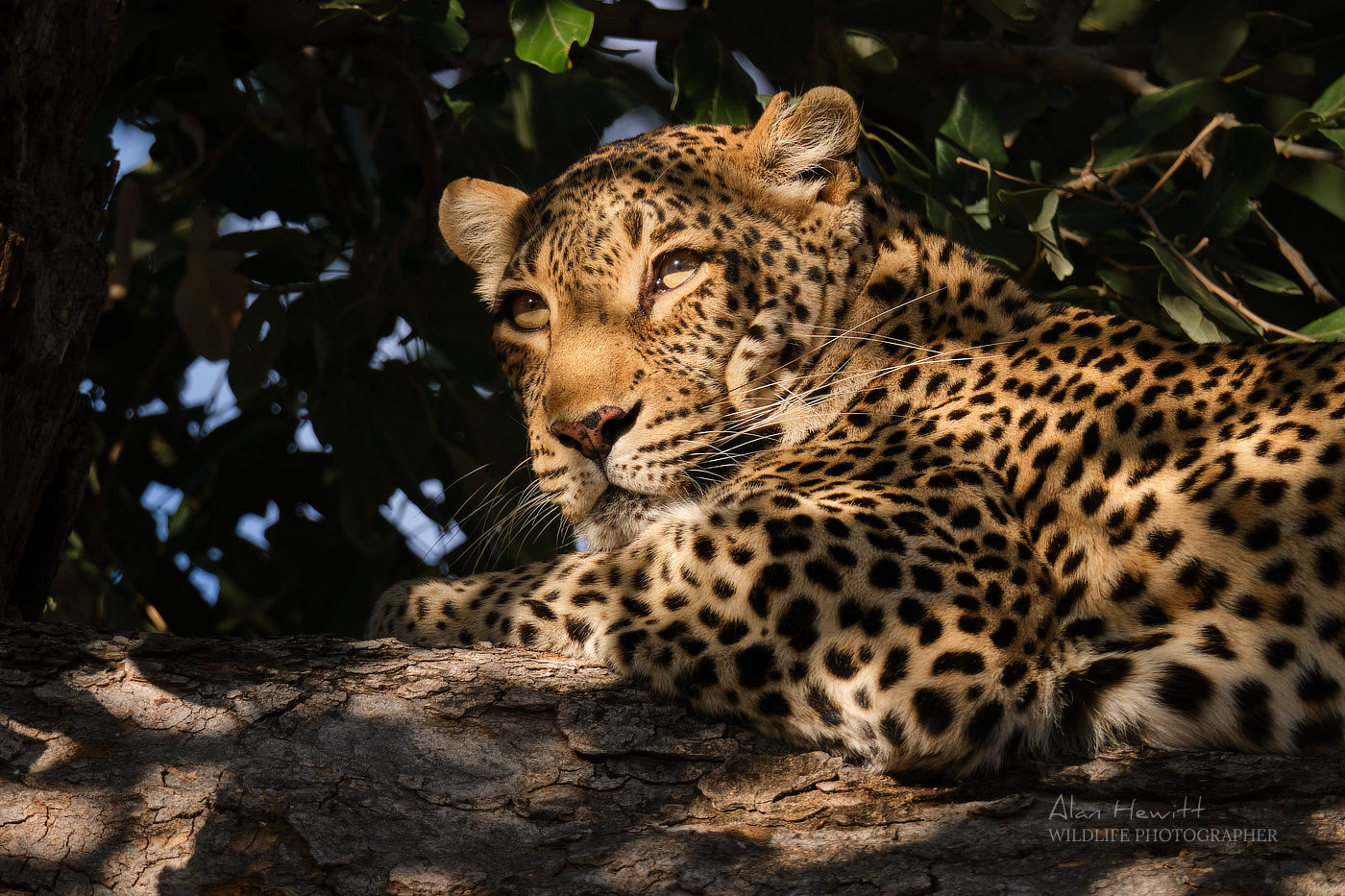 Photo Credits: Alan Hewitt
Step 2: Research Destinations
If you've done Step 1 correctly, choosing the best photography travel destination will be much easier.
If there's a certain kind of wildlife you want to photograph, let that lead your search. Research where the best photo safaris for sighting those species are. If you want to see gorillas, go to Uganda. If you want marine life, consider Mozambique. If it's leopards you want to photograph, consider South Africa's Timbavati region.
It's important to note that not only do different regions offer unique wildlife, but different locations will offer unique sighting opportunities. For instance, if you want to see lions, Ruaha National Park, which has one of the largest populations of lions in the world, should be on your list of destinations.
A well-chosen location is a critical aspect of how to match up with the perfect photo safari tours.
Step 3: Check Tour Operators' Reputation
It's crucial to consider the reputation of the tour operator in selecting the best photo safari tours.
Look for companies with a proven track record of providing exceptional photography. Read reviews, and seek recommendations from fellow photographers.
Don't forget to investigate the operator's commitment to sustainability and ethical practices. Some even give you the chance to get involved with conservational photography yourself.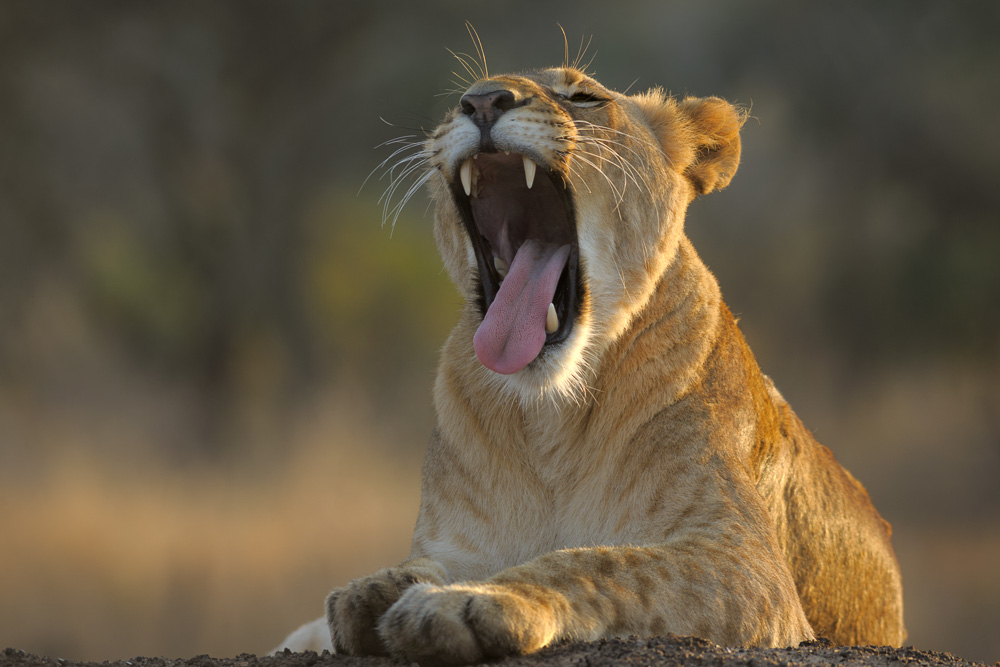 Photo Credits: Emil von Maltitz
Step 4: Review Itineraries and Guides
Examine the itineraries offered by different tour operators. Does the itinerary align with your photography goals and interests in your quest for how to match up with the perfect photo safari tour?
Pay attention to the duration of the tour, the number of participants, and the flexibility of the schedule. Smaller group sizes allow for personalized experiences and tailored tuition.
Additionally, research the guides accompanying the tour. Experienced guides can transform your experience and enhance your photography skills. Go for one where you'll learn from a photographer with the right kind of experience, and one whose work you admire and want to learn from. This is an essential aspect of finding the perfect photo safari.
If you have questions about a tour, it's always a good idea to get in touch with tour operators and ask them directly.
Step 5: Familiarize Yourself with Equipment and Pack Wisely
Before embarking on a photo safari, it's essential to pack thoughtfully and familiarize yourself with your camera gear.
Perhaps you'll need to buy new accessories like a tripod or more lenses. Once everything is on your checklist, you should clean and check your equipment, test accessories, and insure your gear. Another tip, always bring extra batteries, memory cards, and lens cleaning wipes. You can never have enough of these.
Understanding camera settings, and knowing your gear makes the world of difference. Take some time to polish up your skills before disembarking. You may even want to look up some new wildlife photography tips you can try out during your tour.
What Makes a Perfect Photography Safari
Now you know how to match up with the perfect photo safari tours, you'll need to know what to look out for when selecting the best photo safari tours. While individual preferences may vary, you should always consider a few key characteristics.
1. Expert Photographic Guides
A good photography guide can teach you about wildlife behavior, local culture, as well as photography techniques. Look for tours that provide experienced photography guides who can enhance your photography skills. Finding the right guide is a vital part of how to match up with the perfect photo safari tours.
2. Small Group Size
Smaller group sizes allow for more personalized tuition from guides and greater flexibility in exploring photographic opportunities. It also minimizes disturbances when photographing wildlife.
3. Accessibility to Wildlife
The best photography safari tours provide access to prime wildlife viewing areas, which is crucial in finding the perfect photo safari. It's also essential to consider the timing of your safari, as different seasons may offer unique wildlife interactions, enhancing the perfection of your experience.
Photo Credits: Lucia Griggi
4. Ethical and Sustainable Practices
Responsible tourism and conservation are essential in preserving the environments and communities you visit. Choose tours that are committed to sustainable practices and contribute to the well-being of local communities and wildlife conservation efforts.
One of These Photo Safaris May be the Perfect Match
Now you know what to look for, you'll want to browse through the photo safaris Penda has available.
Choosing a Penda Photo Safari is a great decision for anyone interested in how to match up with the perfect photo safari tours. We have an experienced team able to help photographers of all levels finding the perfect photo safari.
Browse through our available programs and you'll find all kinds of opportunities. Here are just a few to give you an idea of what's possible with Penda:
This workshop provides the rare opportunity to see Mountain Gorillas in the wild. Encounter these magnificent creatures in their natural habitat and photograph them up close.
Beyond gorilla photography, the tour takes you to Kibale Forest Park, a lush haven for chimpanzees, various monkey species, and abundant birdlife. Additionally, the adventure includes a classic African safari experience in Queen Elizabeth National Park and Lake Mburo National Park, where you can expect to see the Big Five and a wide array of wildlife.
Guided by professional photographer Emil von Maltitz, who offers personal tutoring throughout the trip, this workshop ensures you'll return home with stunning images and greatly improved photography skills.
Photo Credits: Lucia Griggi
Explore the hidden wonders of southern Tanzania with this program. You'll find unparalleled wildlife photography opportunities without the crowds you'll find in Northern Tanzania.
This photo safari takes you off the beaten path to remote reserves and national parks in three diverse locations in Southern Tanzania, each offering a unique experience for wildlife photography. Ruaha National Park boasts the largest lion population in Africa, Nyerere National Park, a UNESCO World Heritage Site, allows for boat cruises and riverbank walks, and Mikumi National Park features the world's largest eland population while its lodge provides a chance for nocturnal wildlife experiences.
Accompanied by wildlife photographer Alan Hewitt, you'll receive invaluable tutoring to maximize your photography skills. Beautiful camps and lodges, expert photography tutoring, and some of the best wildlife viewing opportunities in Africa; what more could you ask for?
Embark on an extraordinary wildlife photography adventure in South Africa's Timbavati Game Reserve. Stay at a private lodge nestled within the reserve's wilderness and enjoy exclusive access to captivating game drives led by expert guides and trackers.
Capture the iconic African Big Five, including elusive leopards, as well as a diverse array of wildlife, all while receiving expert photography guidance from renowned wildlife photographer Alan Hewitt. This safari offers a unique chance to contribute to elephant conservation through specialized photography projects.
For an extended adventure, combine this trip with a photo safari in Botswana's Tuli Game Reserve, featuring wide landscapes and distinctive wildlife encounters.
This blog was written by Tom Rusbridge