We all know the pain of photographing perfect sunsets, stunning city skylines, and panoramic vistas, looking at your camera, and feeling deflated by the outcome. If you don't ever want to experience that upset again, perhaps it's time you look into how to learn landscape photography.
In our opinion, whether you're a nature lover who enjoys photography as a hobby or you want to know how to be a professional landscape photographer, the best way to learn landscape photography, or to improve upon what you already know, is with Landscape Photography Tours. Landscape photography is not an easy skill to perfect and, like anything worth learning, it will require patience and perseverance. However, with some help, you could be capturing amazing pics in no time at all!
On our photo tours you'll enjoy expert mentorship from seasoned professionals, receive training tailored to your level of experience, but most of all, you'll get to visit and photograph some of the most stunning landscapes in the world. Each program is designed to offer a unique and authentic photography experience, combining travel, culture, and photography instruction.
We want to help you find the best landscape photography course for you, offer some advice on how to start learning landscape photography, and throw in a few landscape photography tips along the way.
What are the Best Landscape Photography Workshops?
We offer a range of landscape photography programs designed to provide participants with an immersive and educational travel experience. These travel programs are led by professional photographers and are tailored to meet your needs. So, you'll enjoy landscape photography lessons catered to all skill levels, from beginners to advanced.
Whether you're just beginning to learn landscape photography or an experienced photographer seeking to hone your skills and capture stunning images, we offer the best landscape photography workshops to fit your needs.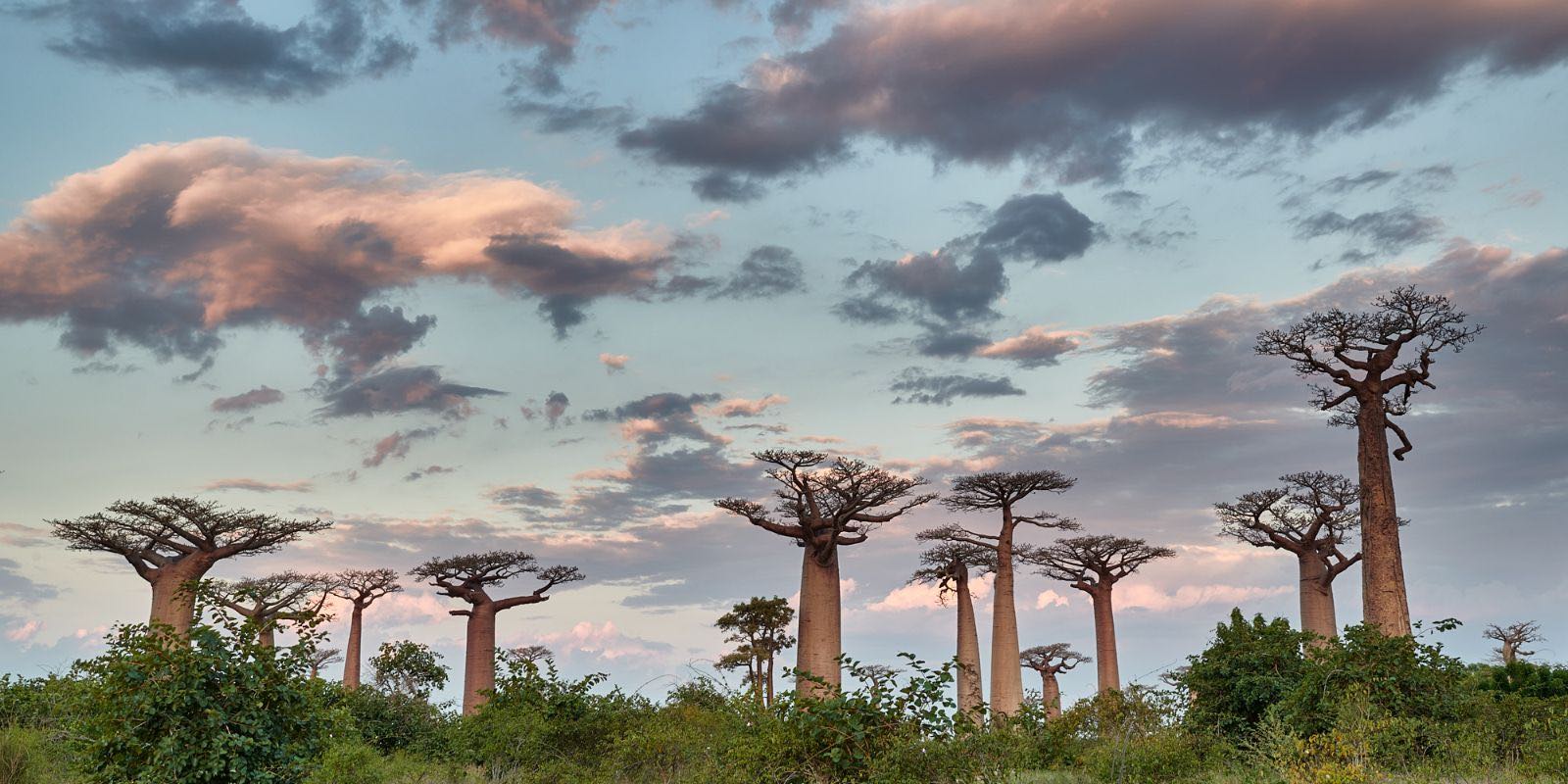 Photo Credit: Emil von Maltitz
Explore the unspoiled natural beauty and incredibly diverse wildlife of Madagascar on this 14-day adventure.
There is nowhere on the planet like Madagascar, and not many better locations to learn landscape photography. Madagascar offers iconic landscapes, including dense, impenetrable jungles, remarkable forests of mangroves and baobabs, and pristine white sandy beaches. What's more, not only does it offer fantastic landscape photography lessons, but some incredible wildlife photo ops too!
Our Madagascar tour begins with a day spent in Antananarivo, the capital city of Madagascar. You'll then head to Andasibe-Mantadia National Park, home to the largest lemur species and many other endemic animals, where you'll photograph these unique animals in their natural habitat. From here, you'll move on to other national parks such as Ranomafana and Isalo, where participants will photograph other endemic species such as sifakas, indris, and fossas, as well as stunning landscapes such as natural pools and canyons.
You'll end this trip with an unbelievable portfolio of photos. Expect to have unique landscape, wildlife, and cultural photographic opportunities, as well as an incredible travel adventure during a landscape photography tour in Madagascar.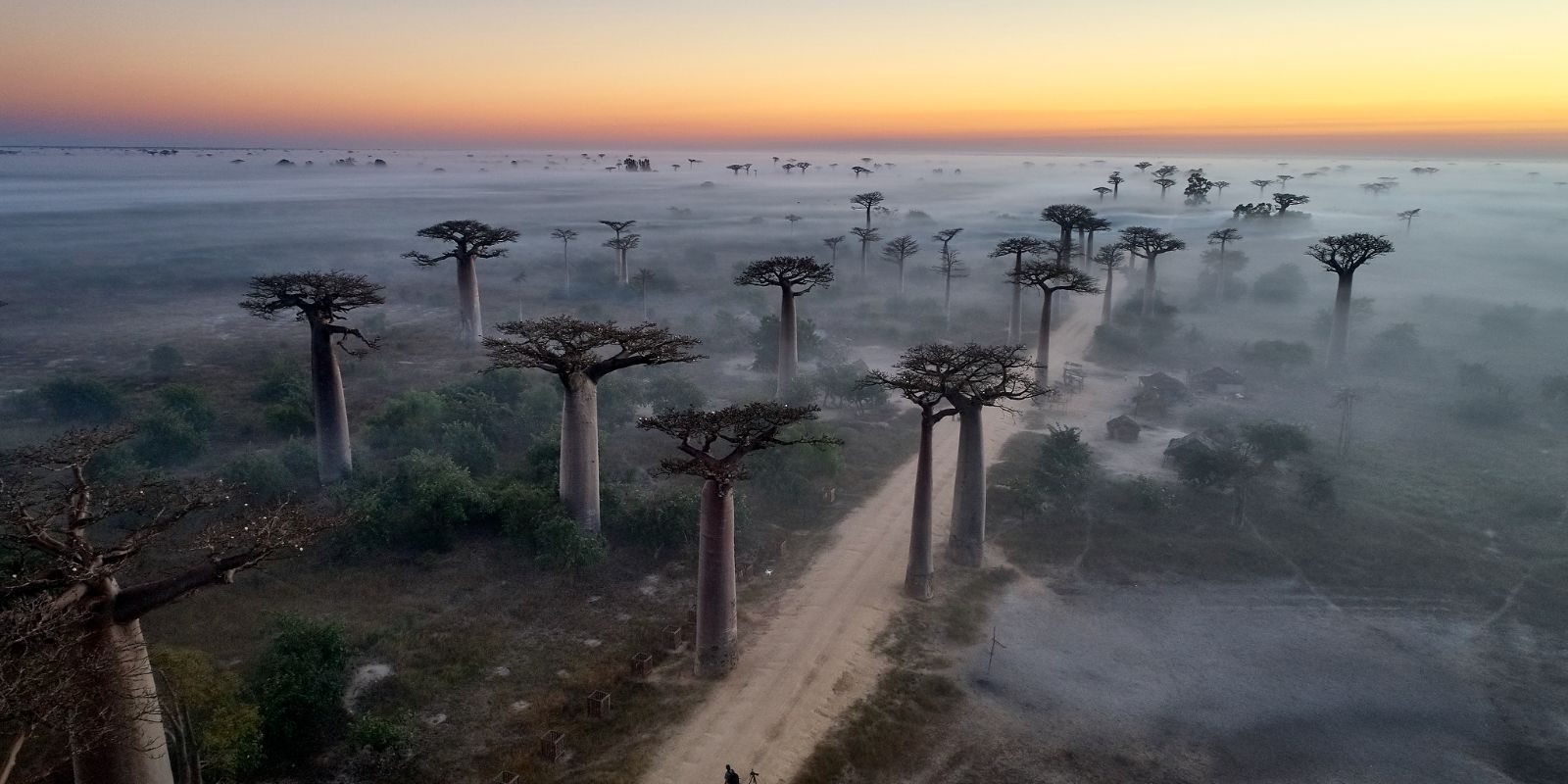 Photo Credit: Emil von Maltitz
This 13-day program takes you to all of Namibia's landscape photography highlights with impressive desserts, coastlines, and canyons. This country is an ideal setting to learn how to be a professional landscape photographer!
The landscape photography opportunities of Namibia are truly out of this world. With some of the most visually stimulating vistas in all of Africa, the destinations you'll visit on this program make it one of the best landscape photography workshops you'll find. Some of the highlights include the magical Quiver Tree Forest, Fish River Canyon, the red dunes at the famous Sossusvlei and Dead Vlei in the Namib Desert, and the iconic Spitzkoppe Mountains.
You'll touch down in Namibia's capital, Windhoek, before heading to Sossusvlei, home to the famous red sand dunes of Namibia. You'll have the opportunity to capture stunning landscapes, seeing how they change remarkably from sunrise and sunset. After this, you'll visit other unique landscapes such as Deadvlei, a salt pan surrounded by towering red sand dunes, the ghost town half-submerged in sand, Kolmanskop, and the coastal town of Swakopmund with its contrasting landscapes of sand dunes and ocean.
Namibia is a landscape photographer's dream and this program is perhaps the best way to learn landscape photography you can imagine.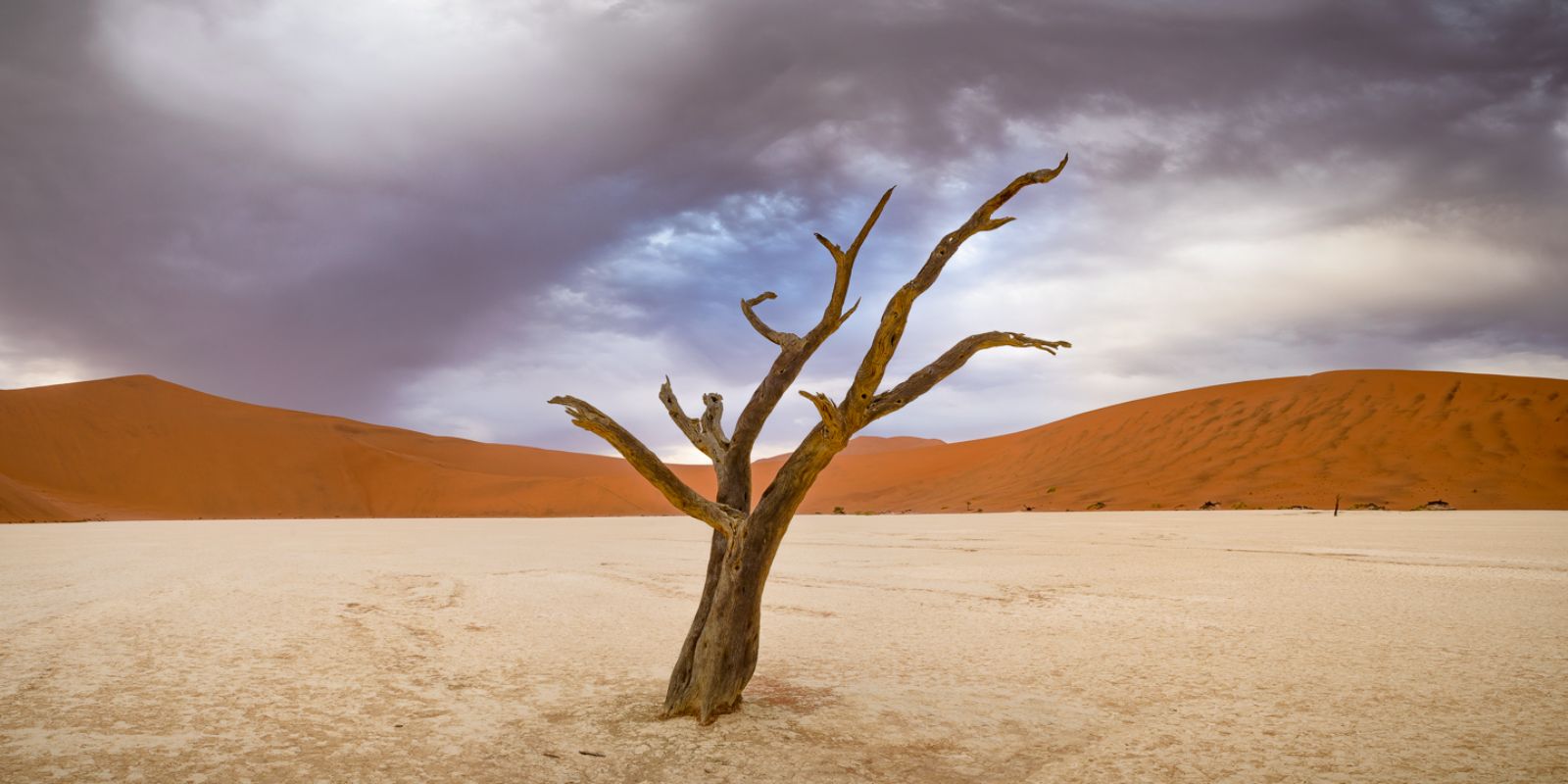 Photo Credit: Emil von Maltitz
Our Bolivia and Chile Photography Tour is an exhilarating 14-day adventure through some of the most stunning landscapes in South America.
Fair warning, this landscape photography workshop takes grit! You'll travel to remote locations, stay in rough-and-ready accommodation, and experience real, authentic, rural Latin America. You'll be in safe hands though, getting your landscape photography tips from veteran adventure photographer, Kevin Floerke. With a background in Archaeology, and having once traversed the Salt Flats by foot, Kevin's guidance not only provides great photography instruction, but second to none knowledge of the area.
You'll start in La Paz, the highest city in the world, taking a day to prepare for the journey ahead. The first highlight of this program is the Uyuni Salt Flats, the largest salt flats in the world. Here, You'll have unbelievable landscape photography opportunities, including red and green lagoons, hot springs, and geysers. After this you'll move on to explore the Atacama Desert, one of the driest deserts in the world. Here, you'll see more stunning landscapes worth photographying, such as Valle de la Luna, El Tatio geysers, and the Salar de Atacama.
This photo tour in Bolivia and Chile is for the brave and the bold among you. Travel to truly out of this world locations, and learn how to capture their beauty through the lens of a camera.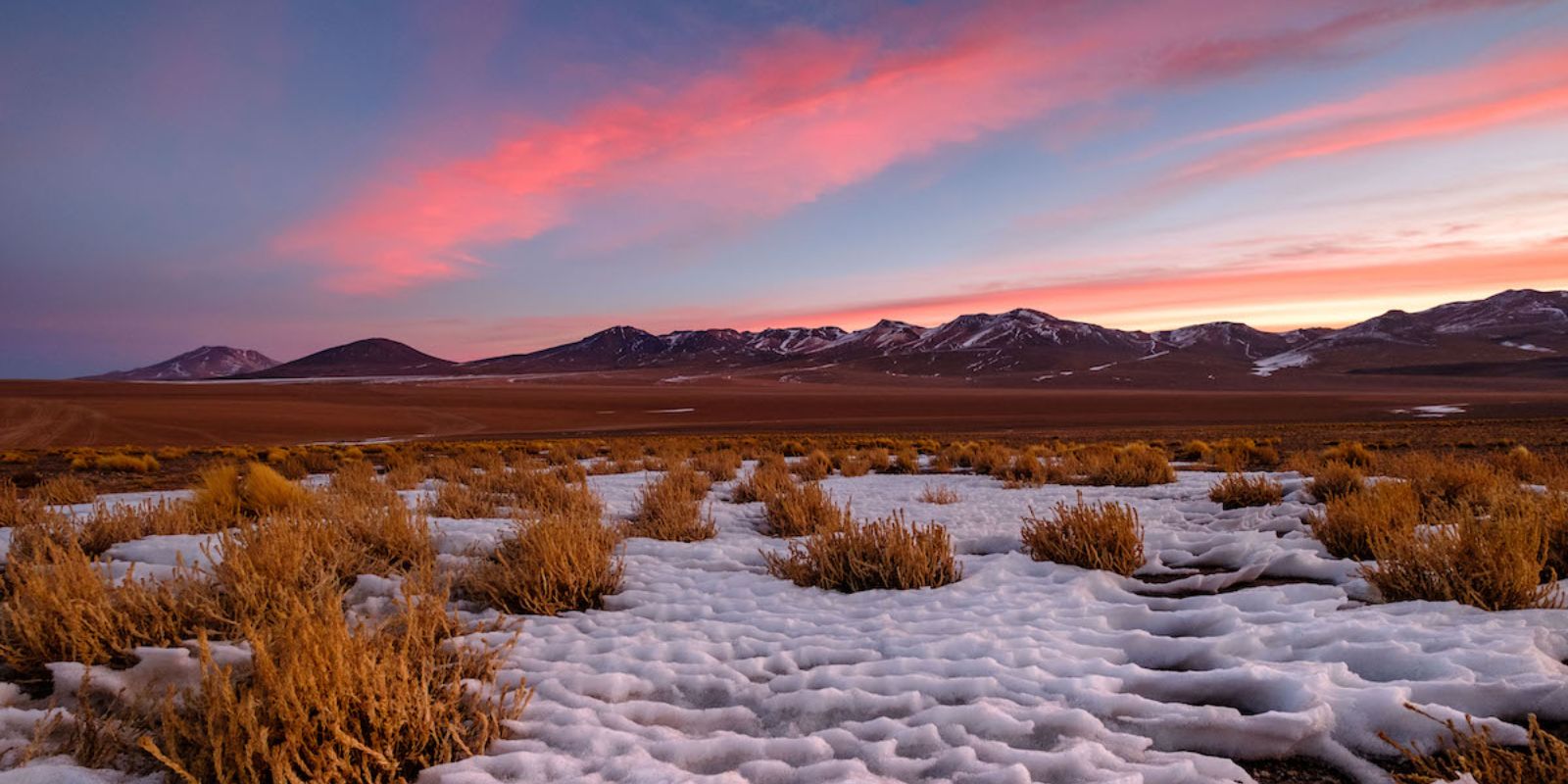 Photo Credit: Kevin Floerke
This 7-day adventure offers a unique opportunity to explore the stunning landscapes and wildlife of Yellowstone National Park and develop your landscape photography skills along the way.
This is another photography workshop that combines fantastic landscape and wildlife photography experiences. You'll explore vast, open snowy plains, streams bedazzled with ice crystals, hoar frost coated trees, erupting geysers projecting clouds of steam, and you'll find distinctive wildlife interacting with each of these settings. On top of this, you'll be led by National Geographic acclaimed, award-winning photographer Barret Hedges. With a lifetime of experience and impressive resume, Barret is the perfect mentor to show you how to be a professional landscape photographer.
Starting from Bozeman, Montana, you'll head to Yellowstone National Park. As you explore this iconic national park, you'll photograph magnificent landscapes such as the Grand Canyon and the famous geothermal features like Old Faithful geyser. Throughout the tour, you'll also have a chance to photograph the diverse wildlife of the park, including bison, elk, wolves, and bears.
Discover the magic of this winter wonderland whilst receiving expert tips for landscape photography.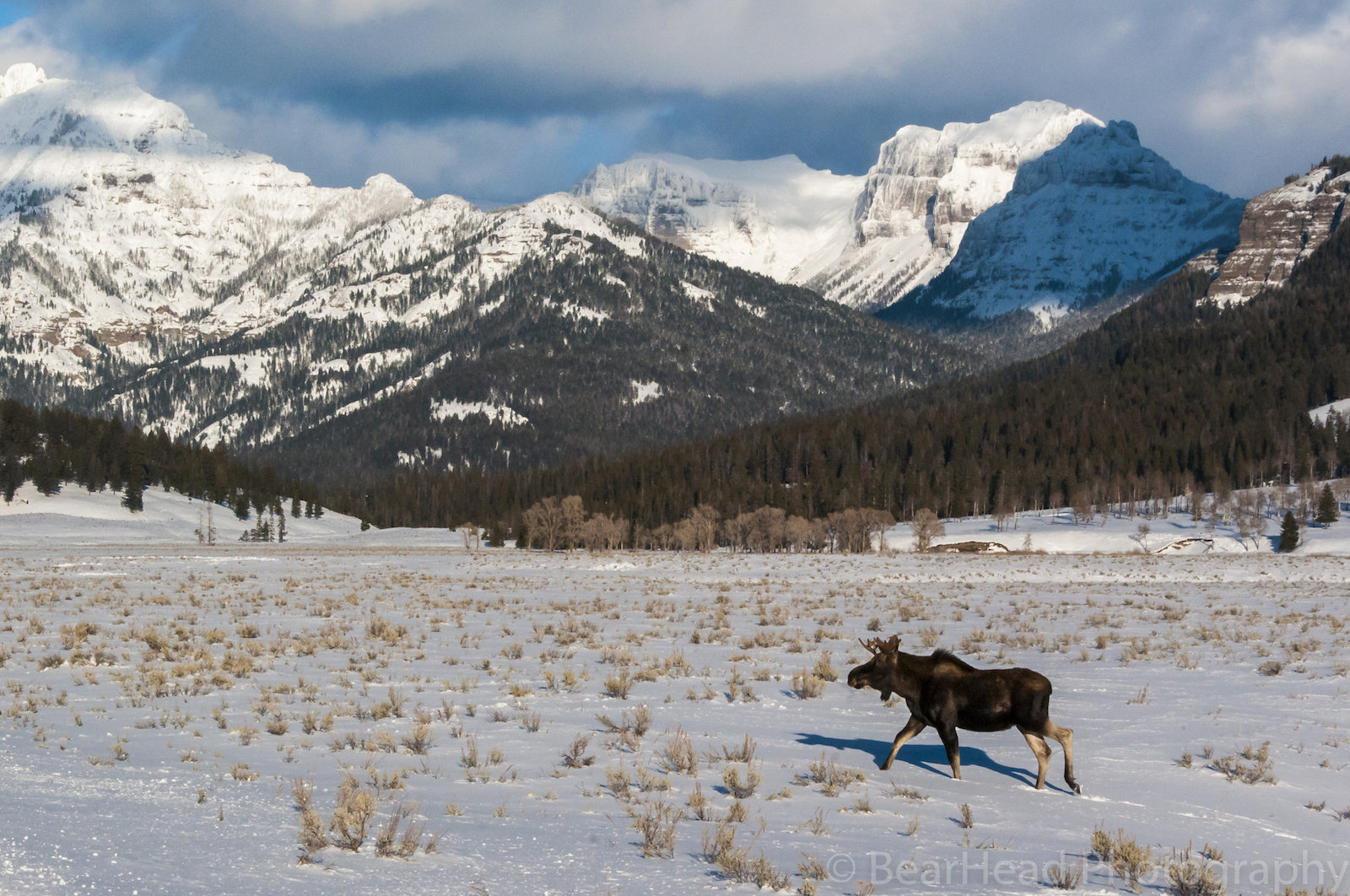 Photo Credit: Barrett Hedges
At the edge of the Arctic Circle, Iceland, or "the land of fire and ice" promises truly remarkable landscape photography opportunities. Explore the stunning landscapes of Iceland and develop your photography skills with this fantastic 10-day photo tour in Iceland.
Iceland presents magical opportunities that create the best landscape photography workshops. You'll find lava fields, icy expanses, lagoons, glacial lagoons, vast bodies of water, as well as some beautiful, quaint, iceland villages and towns. Not only are there utterly unique landscapes in this country, there is a staggering variety among them too, and this tour offers a comprehensive photographic exploration of all of them.
Beginning in Reykjavík, you'll head to various locations around Iceland, such as the iconic black sand beach at Reynisfjara, the stunning glacier lagoon at Jokulsarlon, and the otherworldly landscapes of the Vatnajökull glacier. Throughout the tour, waterfalls, glaciers, geysers, and other unique natural features for you to photograph.
Every inch of Iceland inspires photographic phantasmagoria, so take it all in with this comprehensive landscape photo tour.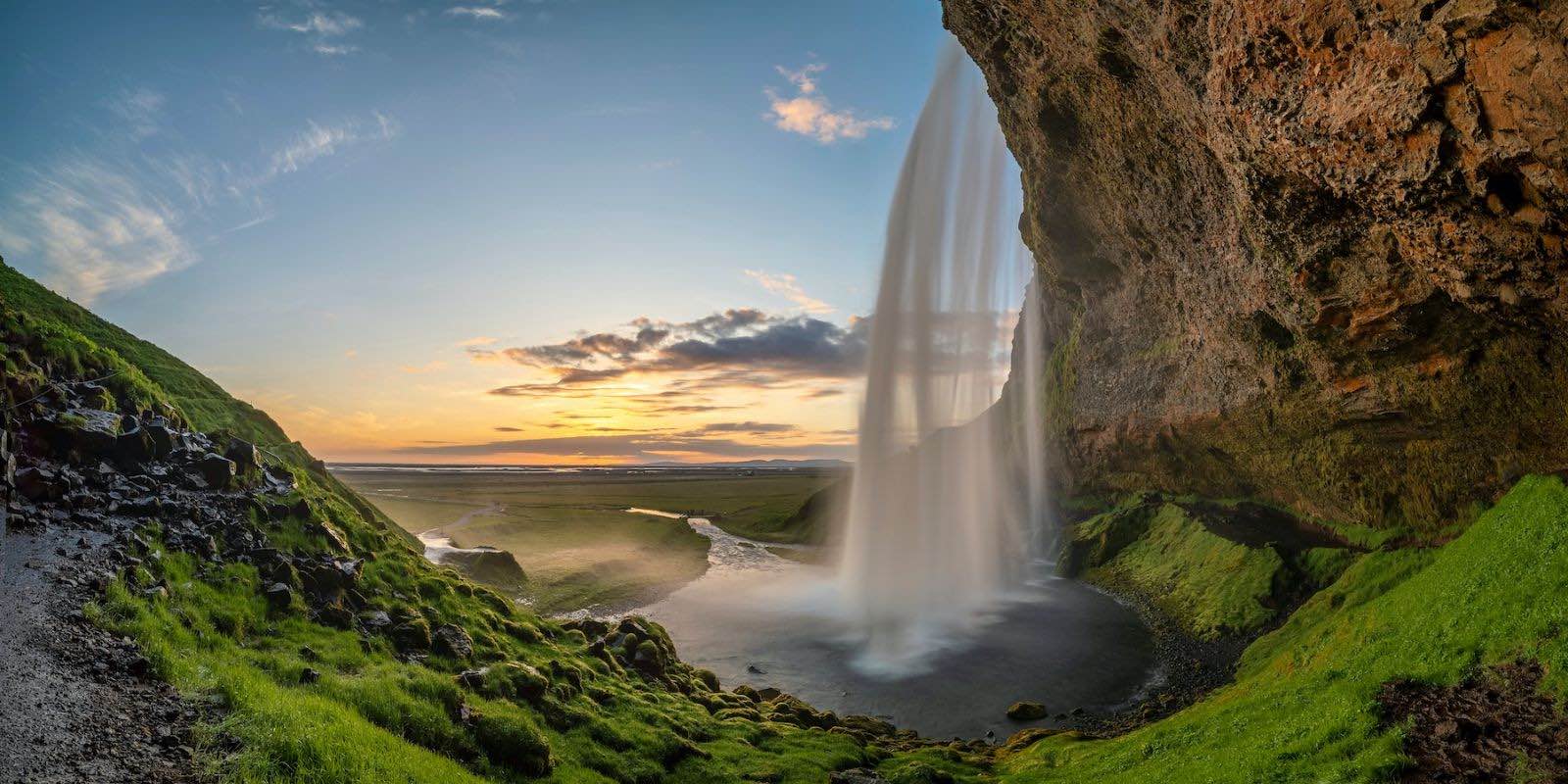 Photo Credit: Emil von Maltitz
This is a truly unique opportunity to explore the Arctic landscapes of Norway and learn about the Sami people, their culture, and traditions. Spend 7 days learning landscape photography on this exclusive one of a kind photography workshop.
This has to be one of the best landscape photography workshops we offer! As an entirely exclusive program, it takes you to the Arctic tundra of Norway to accompany the semi-nomadic Sami people on a seasonal trek to move their reindeer. You'll be traveling by sled and snowmobile behind large herds of reindeer, immersing yourself in the culture and traditions of this incredible, indigenous community. There are only a handful of people each year that get to take part in this, and you could be one of them!
The photography tour begins in Tromsø, the largest city in Northern Norway, where you'll acclimate to the Arctic environment and attend a cultural photography workshop on capturing the essence of the Sami people and their traditions. The next day, participants will set off on a 3-day trek through the wondrous wintery wilderness, passing through snow-covered plains, vast lakes, and rugged mountain ranges. After the trek, the tour will return to Tromsø, where participants will review and edit photos and receive feedback from professional photographers.
This is an unequaled experience and perhaps the best way to learn landscape photography for arctic settings. Do not miss this rare opportunity!
How to learn landscape photography
It's a long road to learning landscape photography, and to make the most of one of our photo tours you might want to get a little experience under your belt beforehand. The great thing is, as long as you have a camera you can start practicing pretty much anywhere.
So, for those of you eager to get ahead, here's our top tips on how to learn landscape photography:
Start with the basics: Learn the fundamental principles of photography such as exposure, composition, and lighting. You can find plenty of free resources online to help you get to grips with the basics. These principles apply to all types of photography, including landscape photography.
Study the work of other photographers: The best way to learn landscape photography is by studying the greats. Look at the work of photographers who specialize in landscape photography. Find photographers whose work you love, analyze their photos, and try to understand what makes their images work.
Pay attention to the light: The quality and direction of light can have a significant impact on your landscape photography. Pay attention to the time of day, weather conditions, and how the light interacts with the landscape.
Experiment with different lenses: Wide-angle lenses are commonly used in landscape photography, but don't be afraid to experiment with other lenses to achieve different effects.
Practice, practice, practice: All the best landscape photography workshops offer this advice. The more you practice, the better you will become. Take your camera out and shoot as often as possible and experiment with different settings and compositions.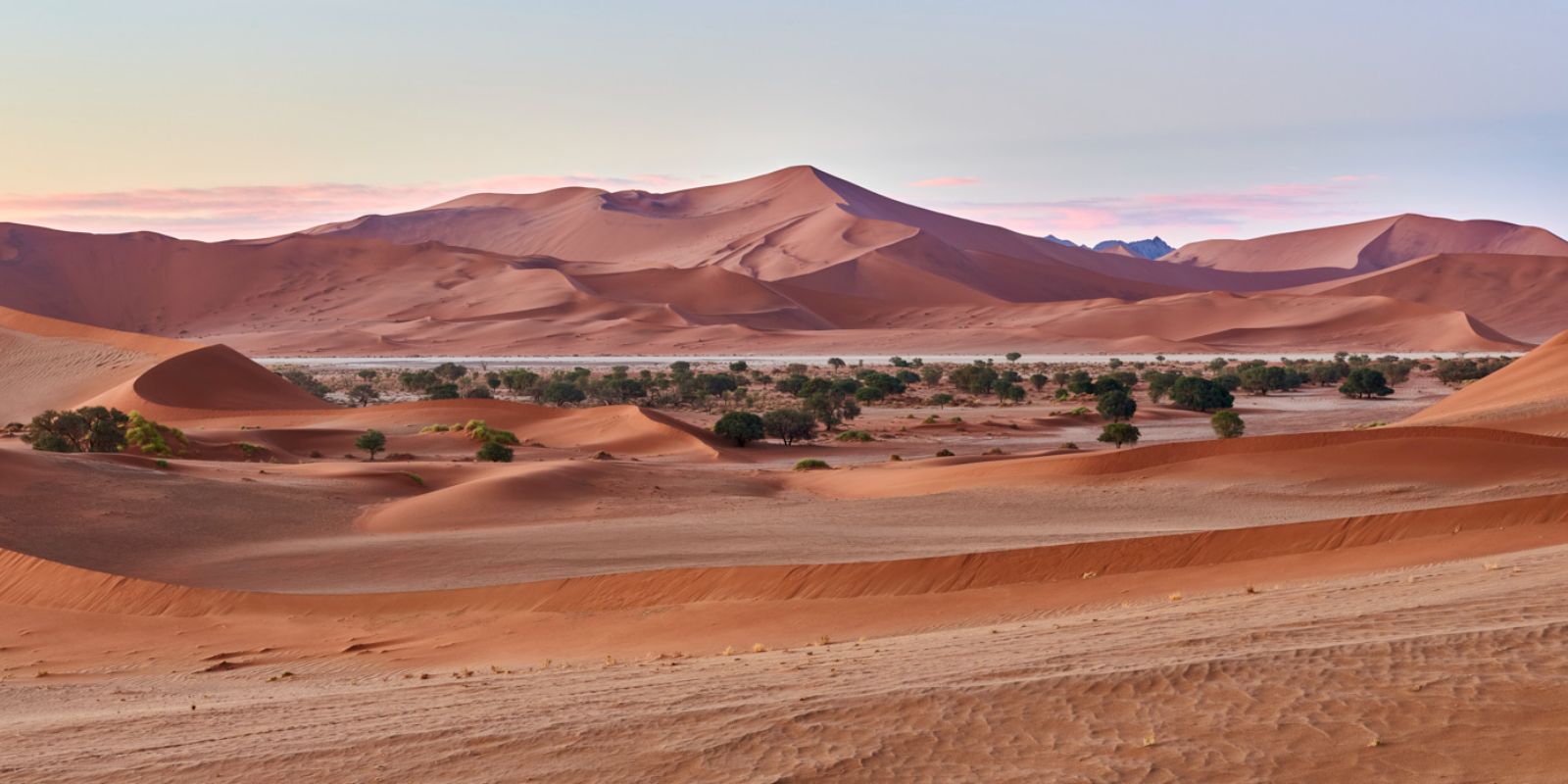 Photo Credit: Emil von Maltitz
Landscape photography tips by Emil von Maltitz
If you want to learn landscape photography at an advanced level, check out some tips by award-winning South African landscape photographer Emil von Maltitz:
Learn to read the weather
"The good news is that modern technology makes this a relatively straightforward task. I personally use windy.com and YR as apps on my cell phone and scrutinize both of them before planning shoots during travel. As a landscape photographer you are looking for drama in the sky as opposed to clear skies, which can be a bit dull and boring. So shifting fronts and scattered cloud are tell-tale signs of decent photography.
It's also great to work out whether it's worth heading out, or if it's going to be a completely rained out bust. Another excellent resource in this regard is www.mountain-forecast.com which gives weather at various altitudes around well-known peaks in numerous countries. Great for mountain photography."
Use apps intelligently
"Apart from weather apps, there are two apps that I find absolutely invaluable for planning a landscape shoot. The first is The Photographer's Ephemeris (TPE for short), which gives me accurate pre-visualisation of where the sun is going to be, where shadows fall, when the golden hour or blue hour starts, where constellations sit in the sky along with the galactic core of the Milky Way and much. Photo Pills is another highly regarded app that does the same (the only reason I use TPE instead of Photo Pills is simply that I had it already when PhotoPills was launched).
The second app that is invaluable to my landscape location planning is Gaia GPS. This is a subscription app that gives extraordinarily detailed contour maps and GPS plotting on a phone. It has gotten me out of trouble (when you are lost) dozens of times. The awesome thing about the app is that if you plan ahead and search the area you are traveling in, the maps will download to your phone and your location will then use the phone's GPS signal instead of cell signal. So you get pin-point accuracy even when there is no cell-signal!"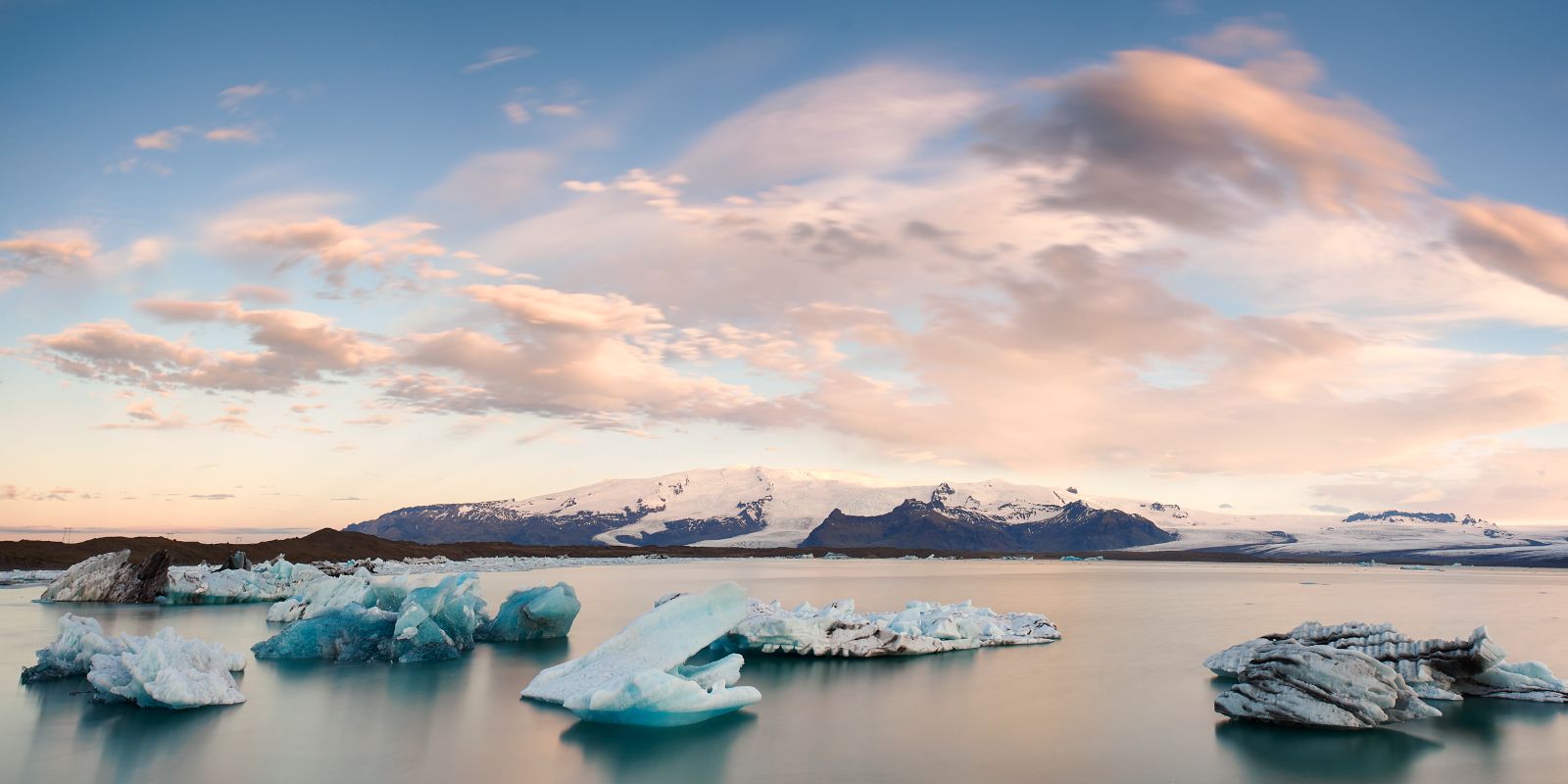 Photo Credit: Emil von Maltitz
Always pack a microfiber towel
"I buy the Sea-To-Summit extra large microfiber towels and usually have two of them with me. These are great for cleaning lenses (soft enough not to scratch the glass), but are also absorbent and big enough to clean and dry kit that has gotten drenched in the rain or when that rogue wave slams into you on the shoreline."
Carry a DC charger (USB port) for your camera batteries
"Some of the modern cameras allow battery charging internally, but it's still a good idea to bring a charger that allows you to plug into a battery power-bank via USB or USB-C. I have often ended up in places where there is no AC power. In these instances you either end up charging in a vehicle or through a power-bank.
Hahnel, Rav, Belkin and various other third party battery manufacturers offer these charging solutions. Look for one that works with your camera and make sure to add it to your packing list."
Never leave home without a tripod
"This goes without saying, but it is extraordinary how many photographers use ridiculously light and flimsy tripods on landscape photography workshops. Make sure you have a sturdy enough tripod to handle the kind of photography you are wanting to do. If you plan on standing in the waves to photograph the shoreline with long shutter speeds, then a super-light travel tripod potentially endangers your gear getting knocked over into the water (or camera-shake at the very least).
That said, any tripod is better than no tripod at all. Still, check with the workshop leader if any doubt about what tripod to bring (sometimes a super lightweight travel tripod is the right choice)."
Wear good walking shoes!
"You're going to spend a lot of time on your feet. Make sure you have a good pair of shoes."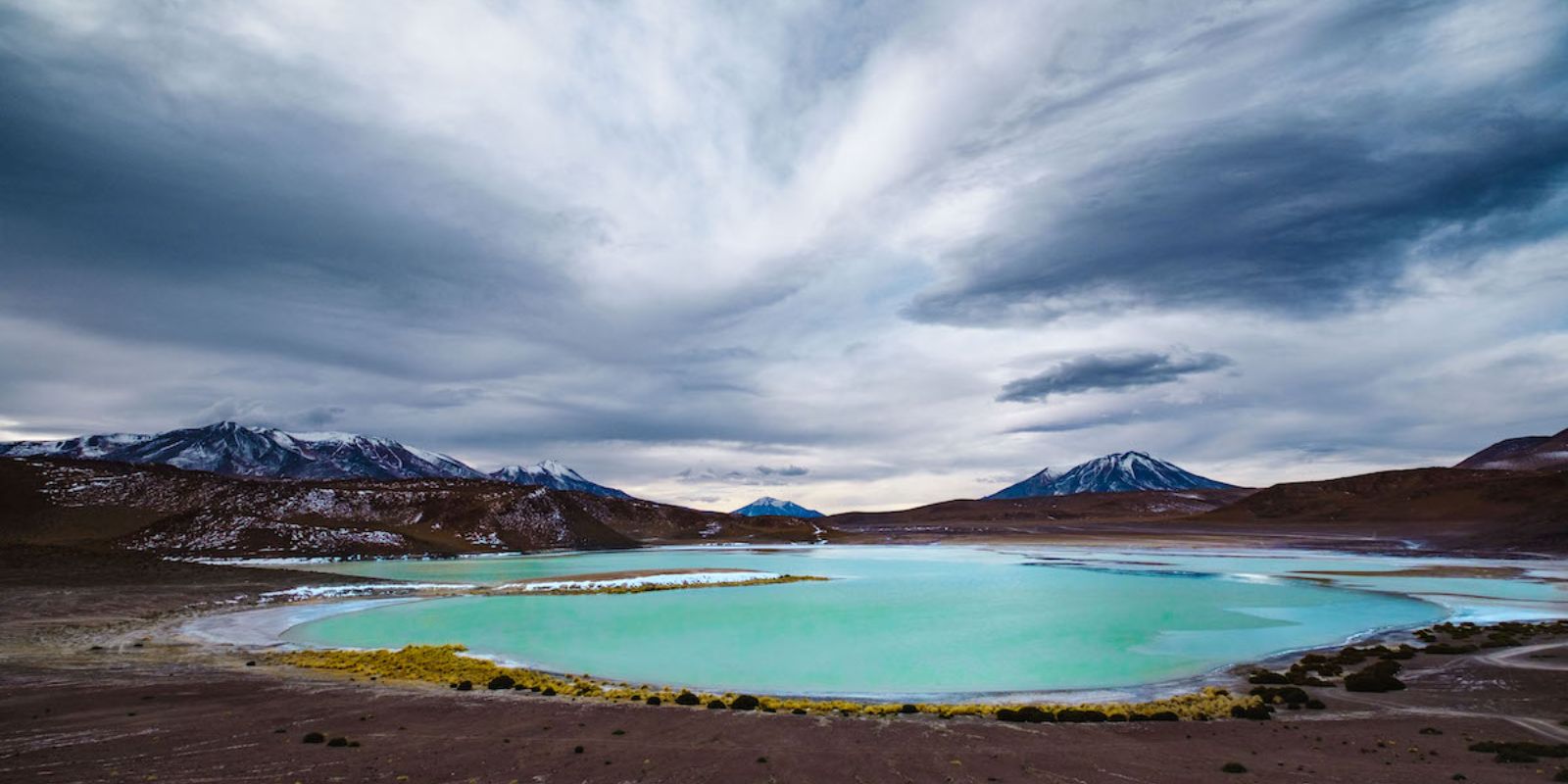 Photo Credit: Kevin Floerke
The best way to learn landscape photography
At the end of the day, whatever your method, learning landscape photography will require patience, perseverance, and practice. The best way to learn landscape photography is to learn what works for you and stick with it! Doing what you enjoy will help you stay consistent. Moreover, you know what you like and following your own intuition will help you to carve out your own style.
That being said, professional help and expert guidance from the best landscape photography workshops can help you discover new styles and techniques. Of course visiting natural wonders and jaw-dropping settings will also help you discover your creative spark!
If you're really keen to learn landscape photography, you should investigate the best landscape photography workshops for the kind of photos you want to produce, and take the leap. Not only will you return home having learnt from a bounty of landscape photography lessons, you'll have a portfolio of indescribable photos to remember them by.
This blog was written by Tom Rusbridge