How can you find the best photo safari in Africa? Well, you could spend days and weeks trawling the internet searching for the perfect destinations, the most experienced guides, and the greatest wildlife photo ops. Alternatively, you could reach out to us, and we'll line you up with your best African photo safari tour ever!
Africa, the mesmerizing continent renowned for its wildlife, as well as its stunning landscapes and vibrant cultures, is a dream destination for wildlife photography enthusiasts. Embarking on a photo safari in Africa offers an unparalleled opportunity to capture breathtaking moments, hone your skills with a camera, and see some of the most iconic and rarest animals in the world.
In this blog, we will delve into the best photo African safari tours, highlighting their unique features and providing essential tips on how to plan your own African photo safari to make it an unforgettable photographic adventure.
But first, what exactly is a photo safari?
What is a Photo Safari?
Well, the clue's in the name, but a photo safari is a safari fully designed around photography that takes photographers' needs into consideration.
As with a normal safari, you'll have encounters with wildlife during game drives or walking safaris, but on a photo safari, there's a lot of emphasis on getting the right angles and finding the right light. You'll generally spend much more time on sightings; however long is needed to get the right shots. Consequently, schedules are therefore more flexible, and completely tailored around photographic opportunities. Most significantly, you'll be accompanied by a professional photographer, offering you guidance and tuition to help you improve your photography skills.
Who are photo safaris for?
Photo safaris are for anyone who is interested in experiencing game viewings from a photographer's perspective. The best photo safari trips to Africa are personalizable. Our trips all have small group sizes so that tutoring can be tailored to your level of skill and experience. This means that with us, photographers of all levels can enjoy the best African photo safari ever.
What makes the best African Photo Safari?
The things you need to look out for are the guidance you'll receive, the destinations you'll visit, and the wildlife photo opportunities.
The best African photo safari tours should…
Have no more than six people in each game drive vehicle, so everyone gets a 'window' seat with an unobstructed view.
Where possible, be in private concessions and reserves where game vehicles have the freedom to go offroad so as to find high-quality, up-close photo ops.
Offer exclusive photo opportunities in less crowded locations so there aren't other game vehicles cluttering your frame.
Be facilitated by a professional wildlife photographer who is passionate and knowledgeable.
Provide guidance by expert local guides and trackers.
Follow ethical game viewing practices.
Have a good tutor-to-guest ratio, so that there's plenty of opportunity for personal photographic tutoring.
Read more about the characteristics of the best African photo tours.
What Are the Best Photo Safaris in Africa?
Here are our best African photo safaris to consider for 2023, and beyond!
Travel to the otherworldly landscapes of Botswana's Tuli Block, stay on the game reserve, and experience unique photo opportunities by 4×4 and by foot!
This is one of the best African photo safari tours if you're looking for big cats and elephants. Discover Tuli block, one of Botswana's best kept secrets. This hidden gem in the east of Botswana is thriving with wildlife including not just larger species like leopards, cheetahs, and elephants but jackals, honey badgers, an array of antelope, and an impressive cast of bird species too This tour also offers the expert guidance of Alan Hewitt, a seasoned photographer specializing in conservation photography and official UK ambassador for FUJIFILM.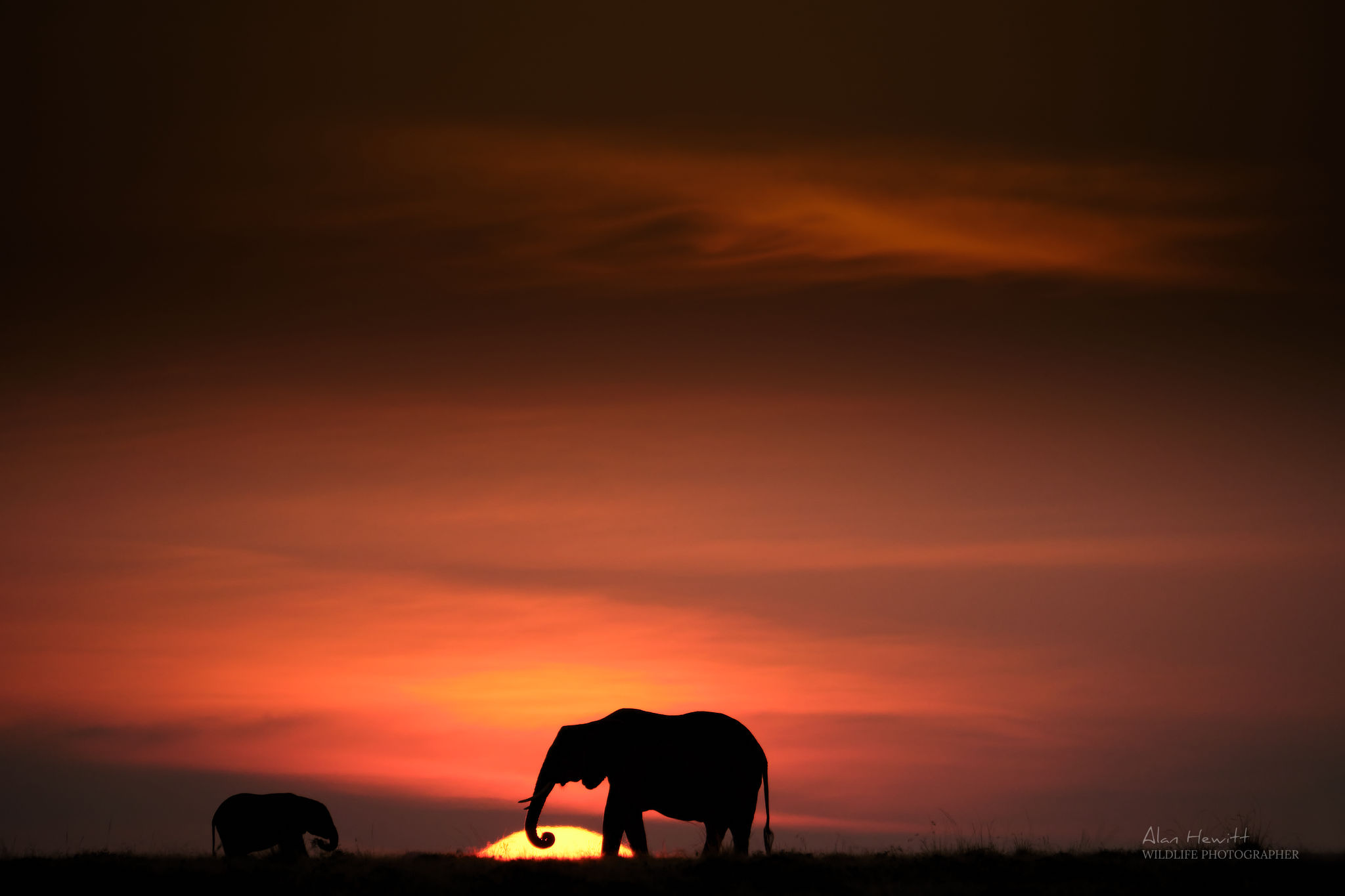 Photo Credit: Alan Hewitt
If you have a special love for leopards or an interest in the highly endangered white rhino this might be the best African photo safari for you.
This safari takes you to the Timbavati, an area known for its incredible Big Five game viewing, where you'll go on 3-hour game drives twice daily scheduled around the hours with the best light. This trip is also led by Alan Hewitt (see above) and tutoring will cover everything from composition to technical camera use and post-production. You'll also be guided by expert trackers with a wealth of knowledge on local wildlife who will find you the best viewing opportunities imaginable.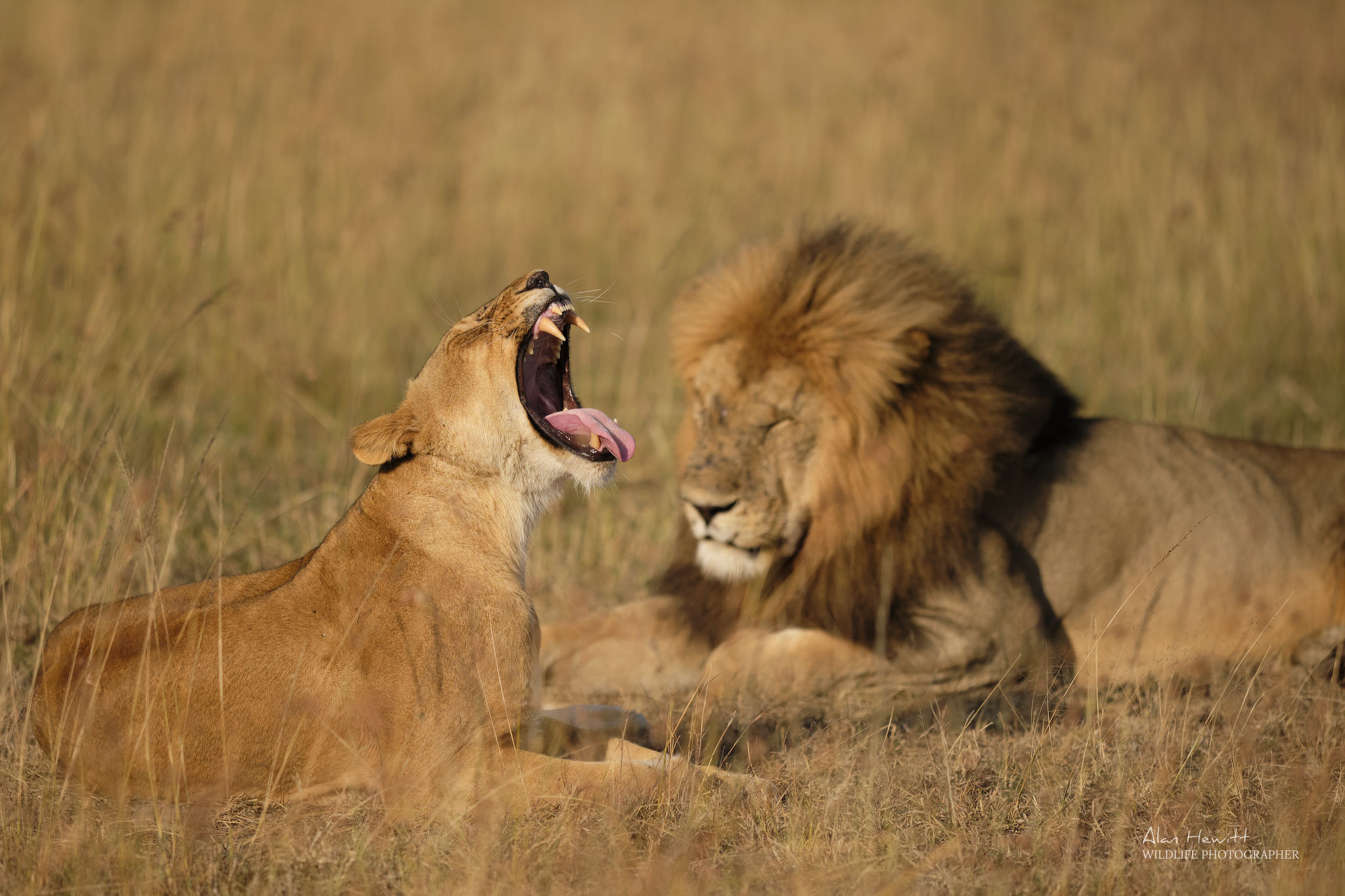 Photo Credit: Alan Hewitt
Explore the hidden gems of the underexplored South of Tanzania as you stay in remote reserves and national parks with an abundance of wildlife.
This trip takes you off the beaten path to enjoy all the jaw-dropping photo ops of northern Tanzania, only without the crowds. There, you'll be privileged with truly some of the best game viewing experiences in the world. You'll visit Ruaha National Park which has the largest population of lions of any park in Africa (containing one tenth of the world's lion population), Nyere National Park, which has the highest density of wild dogs in Africa (with packs numbering in the fifties), and Mikumi National Park which has the world's largest population of eland. All the while, you'll be under the expert guidance of, once again, Alan Hewitt.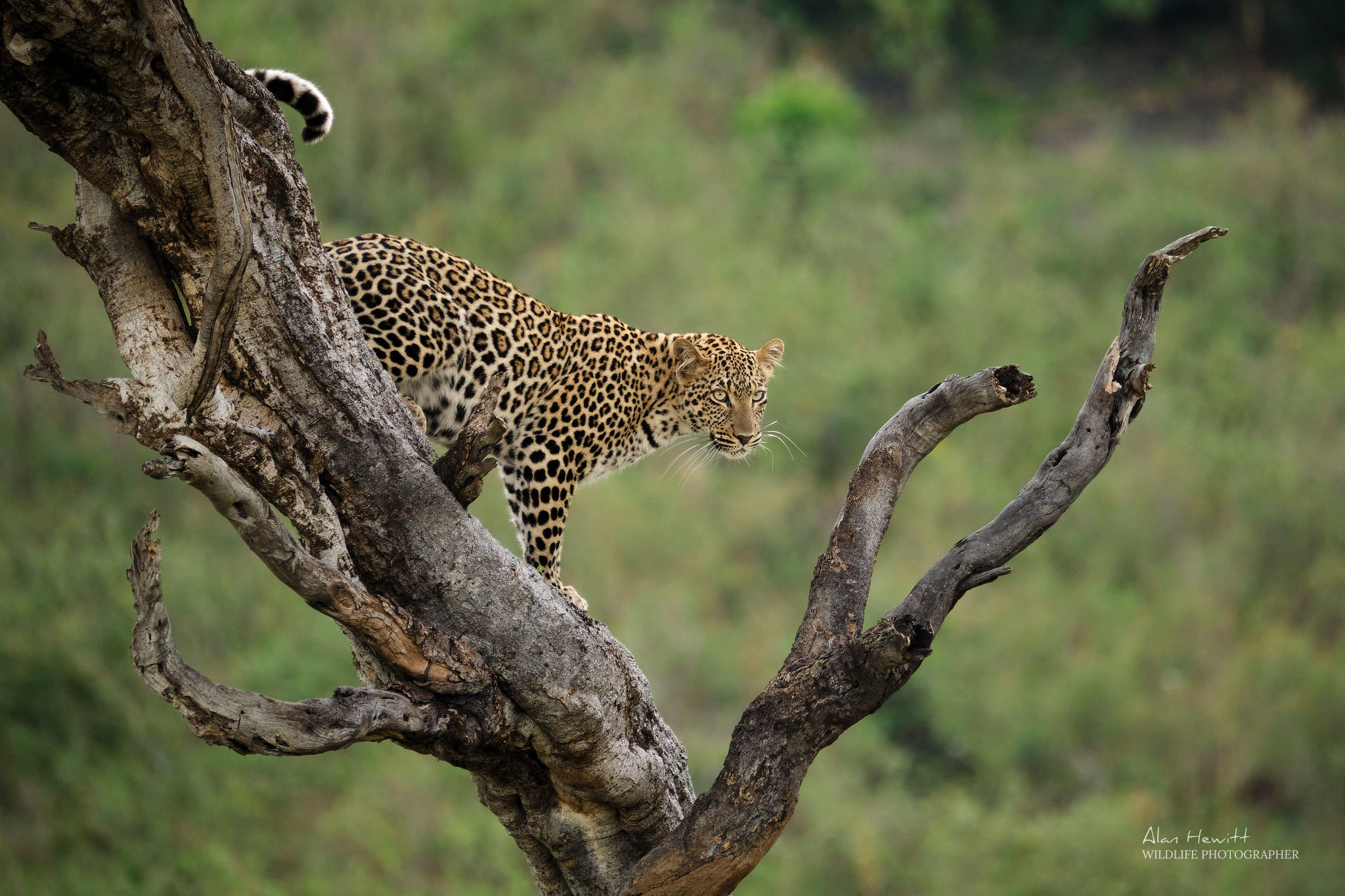 Photo Credit: Alan Hewitt
Experience all the joys of the best photo safari trips to Africa whilst learning to tell important conservation stories with your camera. During this program you'll stay at a small, family-run game reserve that runs a number of pioneering wildlife conservation projects.
The Imire Wildlife Conservancy provides a wonderfully rich range of wildlife including buffalo, wildebeest, giraffes, over 150 species of bird, and healthy populations of cheetahs. You'll be led through this emporium of wildlife by award-winning photographer and conservationist, Sam Turley. Not only will Sam teach you to take the best wildlife photography, he'll show you how your pictures can make an impact for conservation too.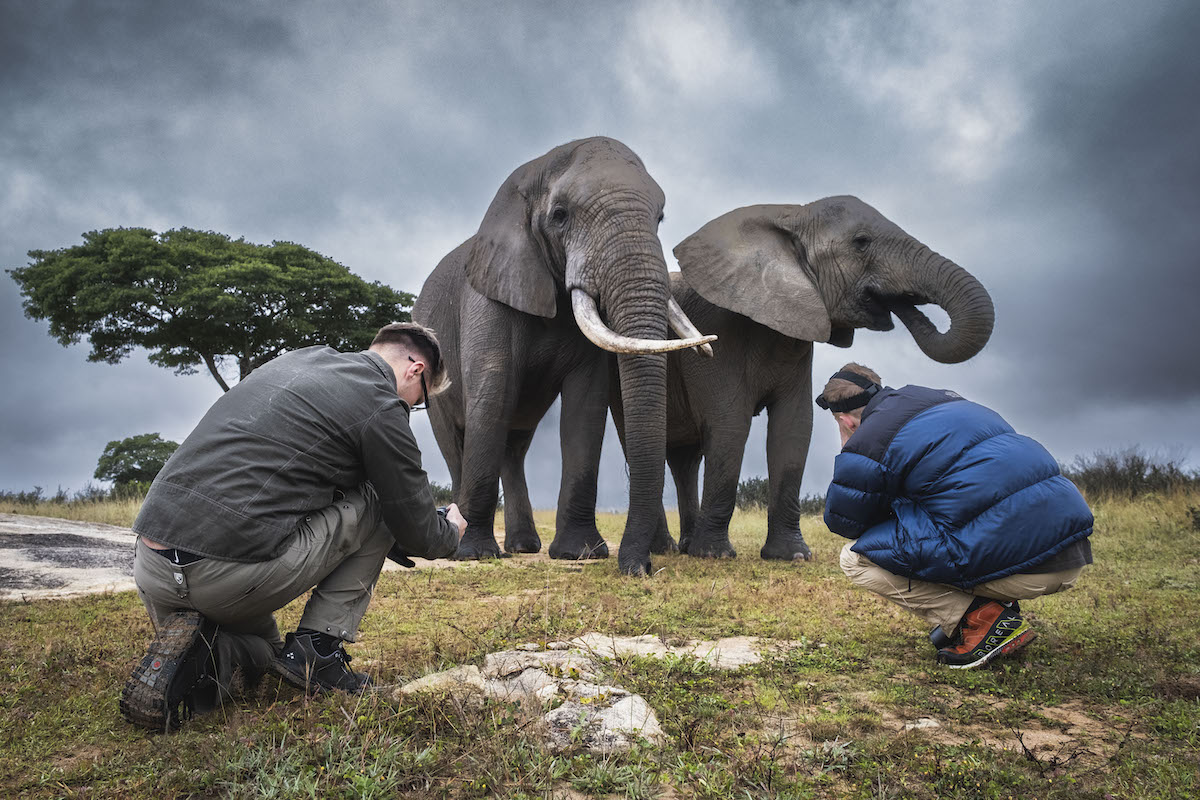 Photo Credit: Sam Turley
This is a slightly different type of African photo safari; it combines lions, elephants, and other wildlife on the African savannah with encounters with Mountain Gorillas and chimpanzees.
This tour giving you the chance to trek through Bwindi Impenetrable National Park, a rainforest inhabited by a variety of monkey species and the awe-inspiring mountain gorillas. In fact, Bwindi is one of three parks where this highly endangered species still lives. You'll also see a huge number of primates as you visit Kibale forest National Park and enjoy a more traditional safari experience in Queen Elizabeth, known for its tree-climbing lions, and Lake Mburo National Park.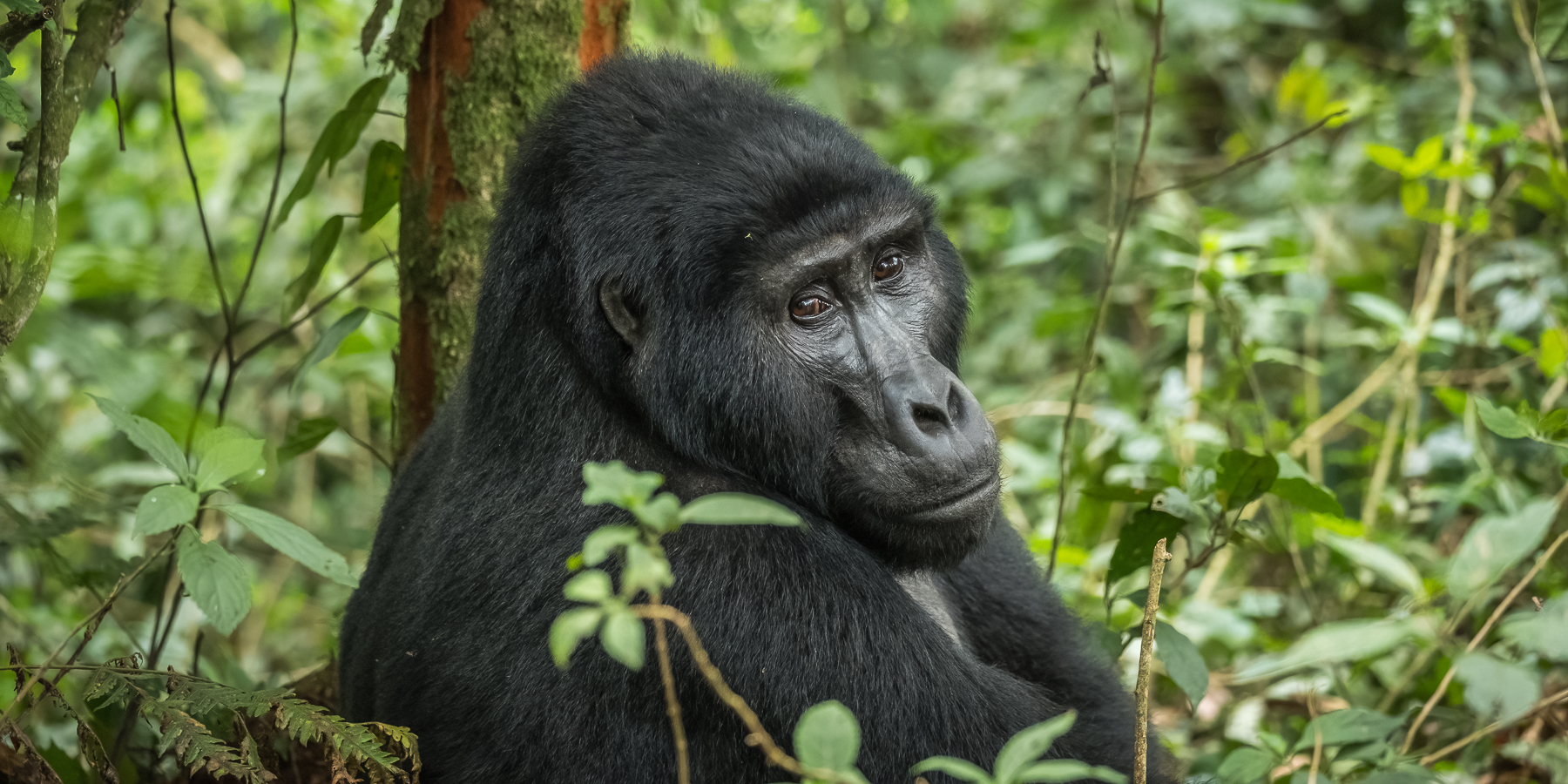 Photo Credit: Will Archer
Capture breathtaking photos of a world-famous wildlife photography destination with this truly unique wilderness experience.
Located in southwestern Kenya, the Maasai Mara National Reserve is a wildlife-rich paradise that attracts photographers from around the world. It is among the best destinations photo safari trips to Africa. The Maasai Mara is best known for the Great Migration, during which millions of wildebeest and other herbivores cross the Mara River. However you'll also find a wealth of wildlife including the big five, an impressive cast of predators, and a stunning array of birds.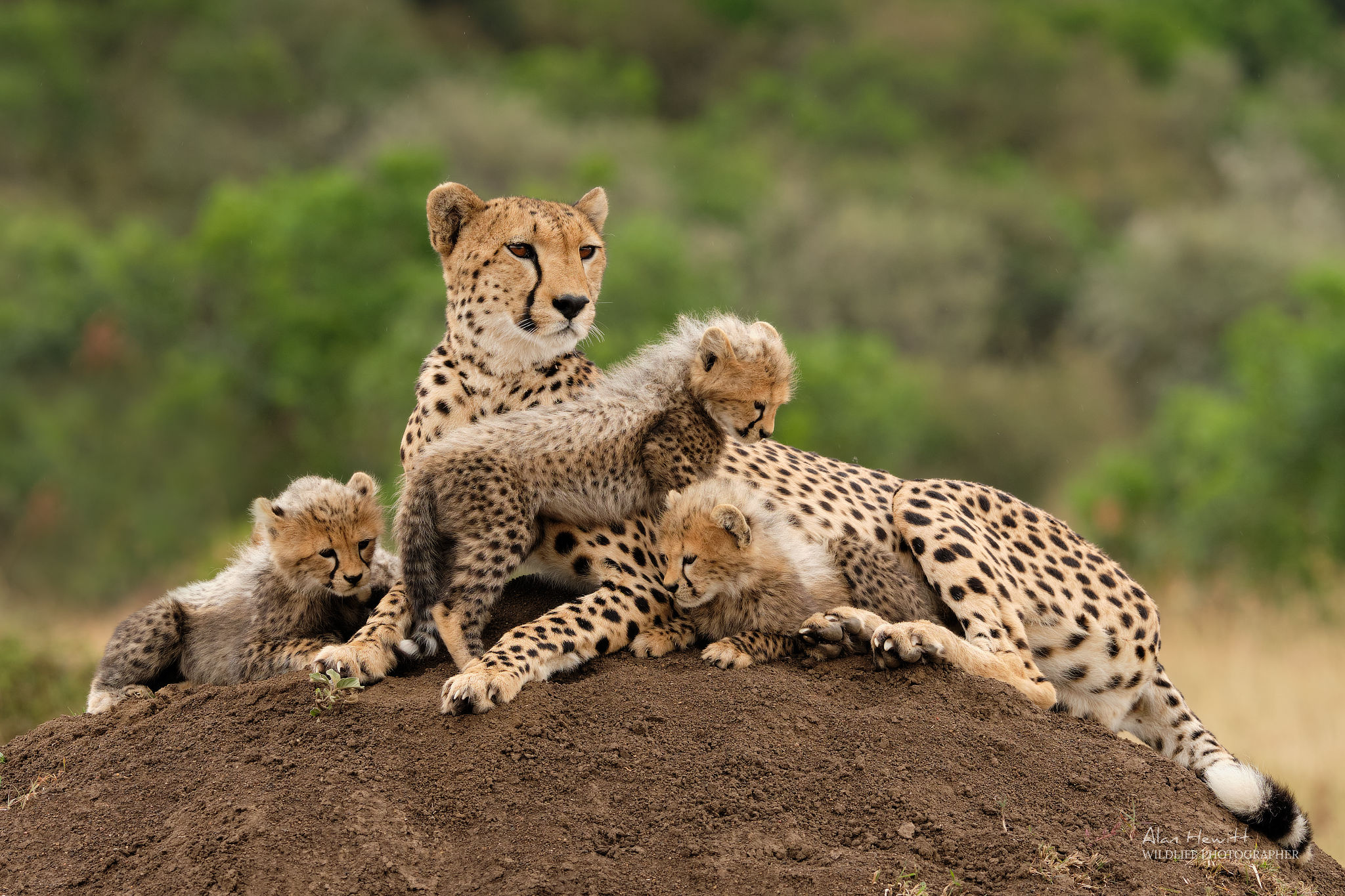 Photo Credit: Alan Hewitt
Other Considerations for Photo Safaris in Africa
What the best photo tours available are isn't the only knowledge you'll need to have an incredible experience. Here are some other solid pieces of advice as you consider the possibility of embarking on an African photo safari.
How to plan your own African photo safari
Every African photo safari is different, so our advice here is to research ahead of time.
Before starting your research, make a wishlist of the wildlife you absolutely want to see. Then, simply find the tour that best aligns with that wishlist. Be sure to check out African photo safari reviews of the trips you're eyeing. This'll help find out what wildlife you'll see and what photo ops will be available. Thoroughly researching yout trip ill also give you an idea of what to look forward to once you've picked your trip. Of course you will have guides who can provide all this information for you. Nonetheless, this knowledge will help you pick which photo safari is right for you, decide what to pack, improve your chances of capturing stunning shots, and help you to have the best African photo safari tour ever.
What to pack for a photo safari in Africa
Again, different trips will require different equipment, but there are some general rules you can follow for what to pack for a photo safari in Africa.
For all our photo tours, we recommend a high-quality DSLR or mirrorless camera and a range of lenses. A telephoto lens is helpful for capturing distant subjects, while a wide-angle lens can capture the grandeur of African landscapes. Other than that, carry spare batteries, memory cards, and essential accessories like lens cleaners and a sturdy tripod for stable shots.
That said, there aren't any strict requirements for photography equipment. Our guides will help you capture stunning pics no matter what camera you're working with. For more detailed information on equipment though check out what Alan Hewitt recommends packing.
What's the best time of year for an African photo safari?
Different regions in Africa offer distinct wildlife sightings and experiences depending on the time of year. Weather can have a big effect on both game viewing opportunities and photography conditions, so picking the right season for your trip should be part of your research. Check the best time to visit for specific wildlife sightings too,
Bear in mind though, Africa's climate varies greatly. Regardless of the time of year, pack clothing suitable for both hot and cold weather. Layering is key, as early morning game drives can be chilly, while afternoons can be scorching.
How much does an African photo safari cost?
There is no one-size-fits-all answer to the question 'how much does an African Photo Safari cost?' Depending on the country, the area, the photography guide, and the level of accommodation, the cost of photography safaris will vary.
But good to bear in mind that a good photo safari won't be cheap. The places that offer the highest quality game viewing experiences, and therefore the kind of photographic experience you should expect on a photo safari, usually come at a premium price. And generally, that's worth it. The exclusivity of the experience should and the quality of the images you'll take are linked.
Having said that, you obviously want to make sure you're getting good value for money. Do your research; compare various trips and make sure you're not paying more than you need to.
How to ensure your photo tour respects wildlife and the environment
Remember that you are a guest in their habitat. One of the most important parts of planning your trip has to be finding a tour operator who practices responsible game viewing. All the best African photo safari tours will make efforts to minimize your impact on the environment. For instance, not only do we ensure that all of our tours follow ark guidelines and regulations, when you book with us, we plant a tree on your behalf to offset the carbon emissions of your flight over.
Also, this should go without saying, but leave only footprints and take only photos. Littering can ruin the experience for those that come after you and upsetting wildlife and plant life for a keepsake can cause big disruptions to ecosystems. Even the best guides can't keep an eye on you all the time, so you have to take responsibility to ensure you leave no trace during your safari.
3 Tips to Have the Best Photo Safari in Africa
Wildlife photography requires patience. Animals may not always be readily visible, and you may have to go on a few game drives before you start capturing the shots you really want to take. Patience will reward you with the unique and captivating moments you're hoping for.
Bring the right equipment – As a rule, once you book your photo safari, your operator will inform you of what equipment you'll need for the trip (that's what we do), but, in any case, you'll need to have the basics covered. Bring a camera your comfortable with a range of lenses and don't forget extra batteries, memory cards, and a few cleaning supplies will come in handy too. Filters and tripods can make a big difference too. For more detailed information, check out this article by photographer Alan Hewitt on how to pack for a photo safari.
Practice your photography skills beforehand – You will make much more of the tuition and guidance provided on a photo safari if you polish up on your photography skills beforehand. At bare minimum, thoroughly familiarize yourself with your camera's settings. If you'd like to go a step further, practice capturing fast-moving objects and experiment with your camera both night and day to see how it performs in different lighting conditions.
Find the Best African Photo Safari for You!
Embarking on a photo safari in Africa is an extraordinary opportunity to witness and document the wonders of the continent's wildlife and landscapes. Trips with the best photo safari in Africa will send you home with a wealth of new photography skills too.
With these tips, you can ensure that you find yourself the best African photo safari tour ever! You'll enhance your photography skills, go on an adventure, and create stunning images that truly encapsulate the beauty and diversity of Africa's natural treasures.
Pack your camera gear, embrace the wild, let your lens capture the untamed spirit of Africa, and find the best African photo safari for you today!
This blog was written by Tom Rusbridge