Why Madagascar is the ideal destination for landscape photography
Madagascar might be an island, but its photographic opportunities feel endless. It's a land rich of diversity, of astonishing charm and surreal beauty, of seaside treasures and indigenous baobab trees, of playful lemurs and unique plants, of French influence and cherished Malagasy traditions. But it is becoming increasingly popular and we suggest you get here before the rest of the world arrives! Here are some Madagascar landscape photography highlights and a few tips on how to get the most out of your photo tour. 
– Text by Chiara Bonvento, images by Emil von Maltitz
Sitting in the deep blue waters of the Indian Ocean, off the south east coast of Africa, Madagascar is an unspoiled land ideal for landscape photography. Few places on Earth offer such an intense kaleidoscope of nature; dry spiny sites transition to lush humid rain forests and tropical savannahs become cool forested highland plateaus. This trip is for the photographer with a keen sense of adventure.
1. Avenue of the Baobab Trees 
When it comes to landscape photography in Madagascar, the island's famous 'Avenue of Baobabs' immediately springs to mind. The impressive baobab trees – 'mothers of the forest' in Malagasy –are an 800 year-old legacy of the dense tropical forests that once were here. As the forest got lost to deforestation and agriculture over the centuries, these rows of towering trees now stand along, creating an imposing site.
At dawn, a thick mist settles over the road, morphing the trees to striking dark silhouettes. Farmers emerge through the fog carrying scythes and axes, while leading zebu cattle – an iconic image of Madagascar, but one that is worth capturing. After sunset, the site is equally photogenic, as it turns into a mecca for astrophotography. If you stick around, by all means you'll have a majestic view of the Milky Way rising over the silhouetted trees, a majestic tableau.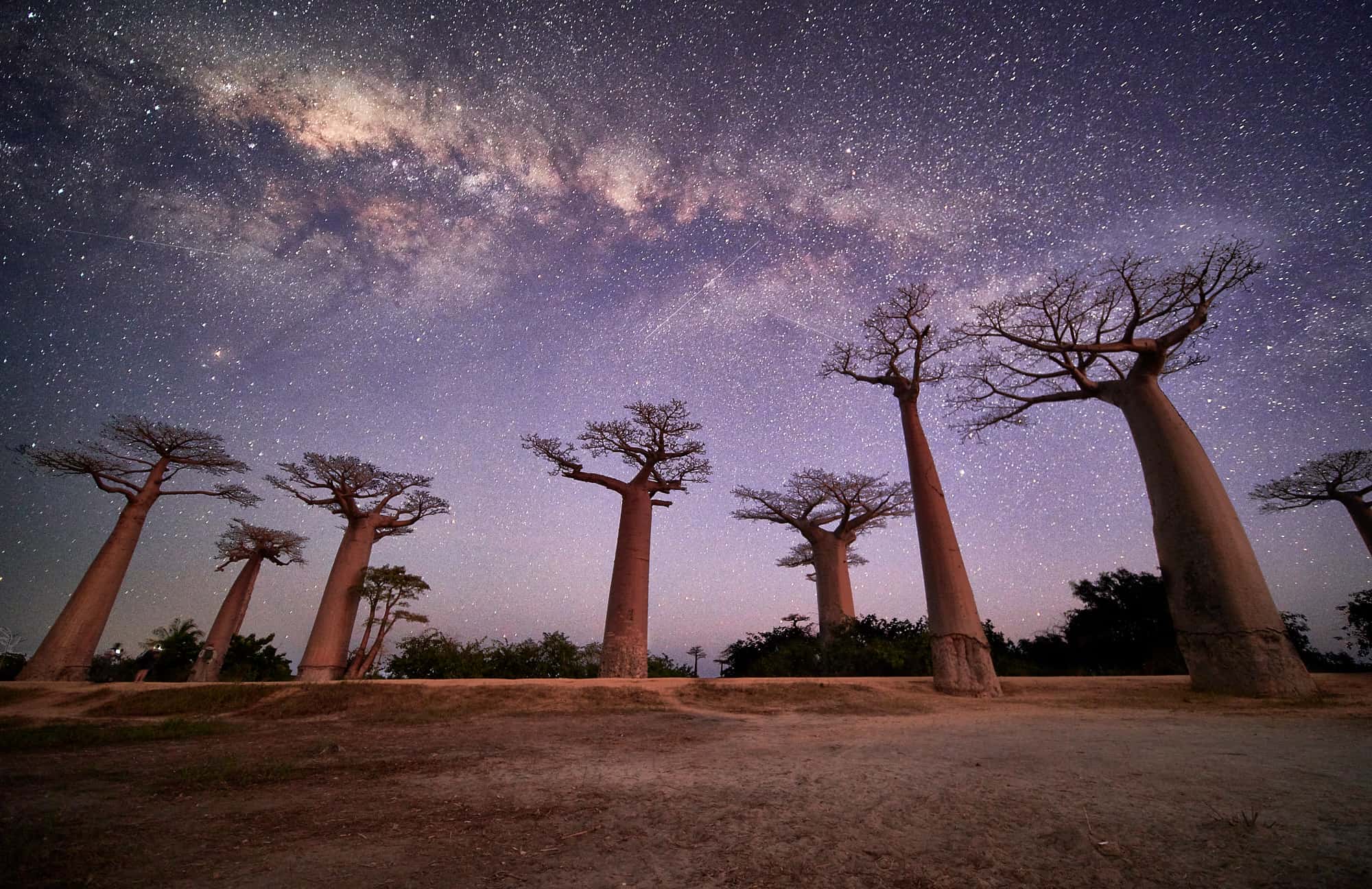 2. Isalo National Park 
Isalo National Park woos photographers with its vertical rock walls, lush vegetation and picturesque waterfalls. Located in the south-central region of Madagascar, the park shelters over 81,000 hectares of widely eroded Jurassic sandstone massif. Famous for its geological formation, it looks like a museum dedicated to the art of the desert canyon. Certainly, a striking scenery of granite domes, steep canyons and sandstone ridges make a landscape photographer's task easier.
The outstanding nature matches with landscapes of an incredible diversity. Throughout this tropical paradise, you may also enjoy photographic walks hunting for reptiles and primates – there are more than 50 species living here.
Furthermore, all of this changes with the light, culminating in extraordinary sunsets. The open view, the clear sky and lack of light pollution make this site a prime destination for landscape photography.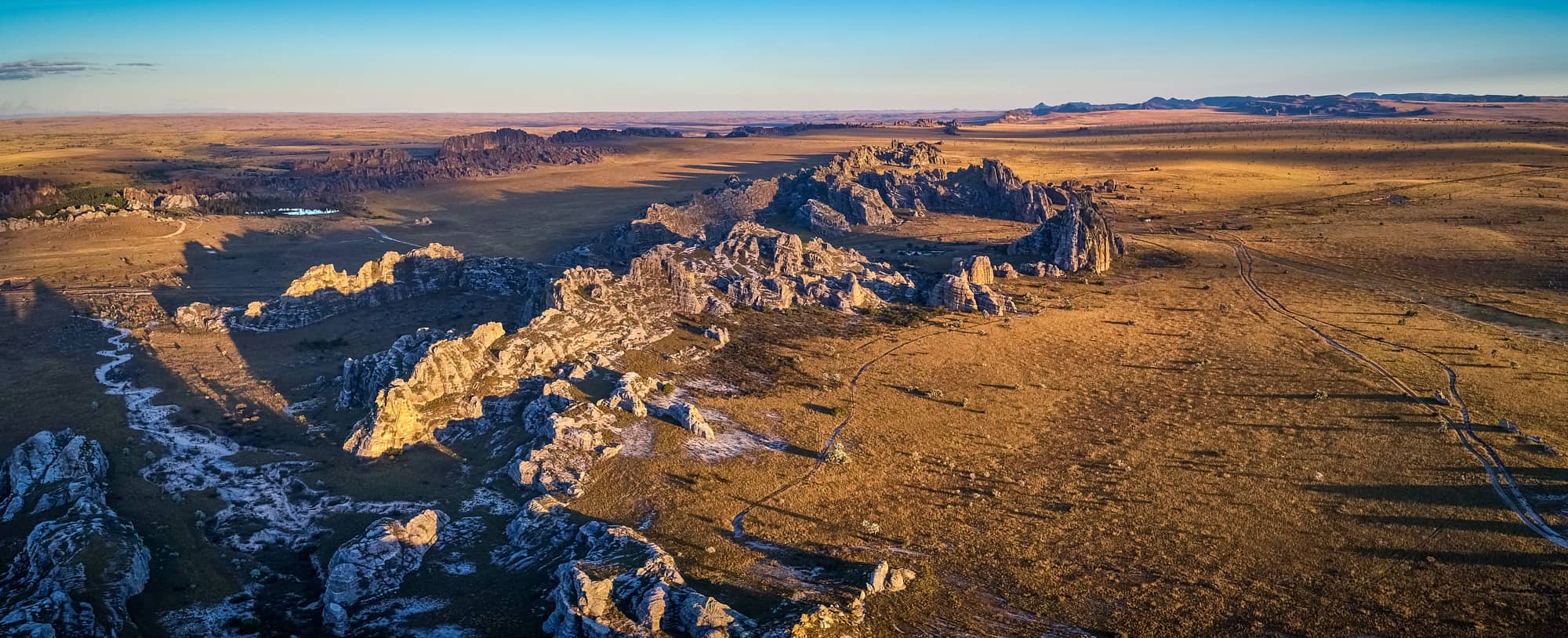 3. Antanarivo 
Known as the 'capital between hills and rice fields', Antanarivo is a place where one sometimes doesn't know where the countryside ends and where the city begins. The town is erected over a set of smooth hills merged with Malagasy and French colonial architecture. Climb the hills up towards the Queen's Palace and you'll be rewarded with stunning views of the city unfolding around you. The surrounding landscape is made up of a plateau characterized by a succession of lush green hills, rivers and shimmering rice terraces dotted with clusters of coloured nature. These endless green fields paint gorgeously photogenic geometric lines across the land. Indeed a genuine gift for your camera lenses.
Antananarivo is a city of layers, built from the top down, which represents an important sought-after landscape photography destination. It is a chaotic but charming place, reflecting the magic and mystery of Madagascar and its inhabitants. As the blinding sun starts to lower, you can capture the ochre light that inundates the sky.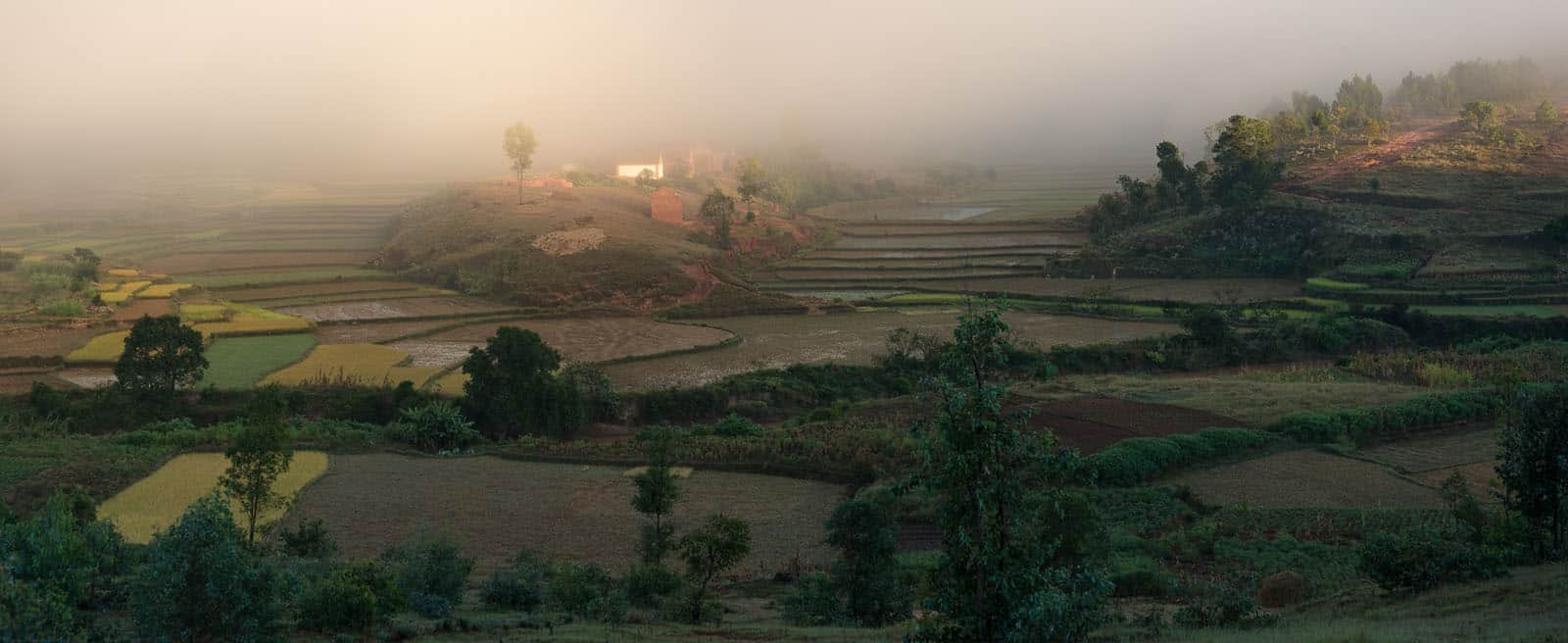 4. The Western Malagasy coastline
Finally, on the Malagasy western coast, you'll find differently unique beaches. One of them is Ifaty. It comprises two dusty fishing villages on the coast of southwest Madagascar. Offshore, a 60-mile long coral reef creates ideal waters for diving, snorkelling and fishing. The uninterrupted surrounding provides freedom of movement and creativity for both seascape and landscape photography.
Alternatively, you may also want to come across Andavadoaka. This is a collection of postcard beaches, turquoise waters, and idyllic islands scattered off the coast. Stunning tropical seashores, vibrant outdoor markets and lush forested waterways are the main elements of this composition. The western coastline, which is beyond peaceful, opens up a whole new world of photographic possibilities!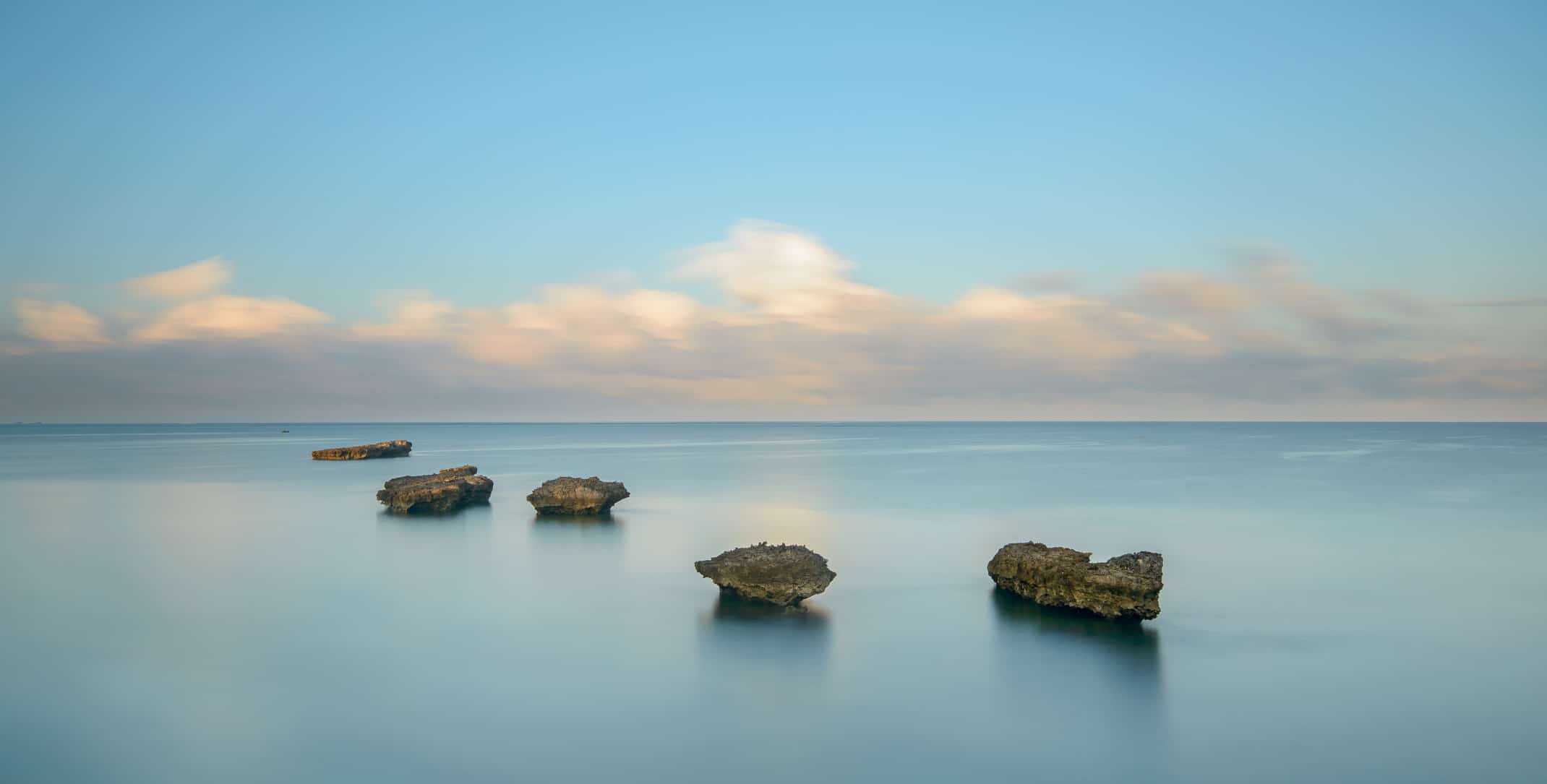 5. The Tsingy of Bemaraha 
Situated along Madagascar's west coast, you can find Tsingy de Bemaraha Strict Nature Reserve, especially known for its exceptional labyrinth of limestone karst pinnacles called tsingy ("the-place-where-one-cannot-walk"), along with an wide cave system, a network of underground rivers, and a large undisturbed forest home to a plethora of flora and fauna. More than 328 miles of dramatic landscape make up this UNESCO World Heritage site. This is one of the finest examples of karstic panoramas in the world. Here nature seems to be in perfect harmony with the sharp limestone mountain. Given its unique character, it is indeed incredibly interesting for landscape photography.