Feedback from a volunteer photographer who joined us in Cape Town
Our humanitarian photography project is designed to achieve two things; to support grassroots nonprofit organizations with high quality photography, and to present photographers from around the world the opportunity to make a difference to causes they care about through their images. At Penda, we love that intersection between unique photographic travel experiences and impact; it's a space we aim to occupy as much as we can. And since this nonprofit photography program is still quite young, we're always keen to improve what we do – which is where feedback is crucial. Some useful recent feedback came from Vanessa Evers, a photographer from Canada who joined us in Cape Town earlier this year.
How does our humanitarian photography project work?
You can join our humanitarian photography project for two to four weeks, either in Cape Town, South Africa, or Livingstone, Zambia. (And perhaps in other places too, in the future!) There are regular start dates throughout the year.
Each program starts with a one-week workshop run by Anna Lusty, a Cape Town-based professional photographer who is specialized in nonprofit photography. Anna has spent over a decade photographing the work of social impact programs across Southern Africa, and she has a wealth of knowledge to pass over. Through theory sessions as well as practical shoots, Anna will explain how to approach nonprofit photography in a way that's culturally sensitive, visually powerful, and most valuable for the organizations.
After this initial week, you'll be embedded with individual local charities for photography assignments. We'll do our best to match you with causes you have a particular interest in, and we'll create a schedule that works for you. At the end of each week, you'll have a check in with Anna to discuss the week's assignments.
(Note that we also have a nonprofit photography internship, which overlaps with our humanitarian photography project, but with a few tweaks.)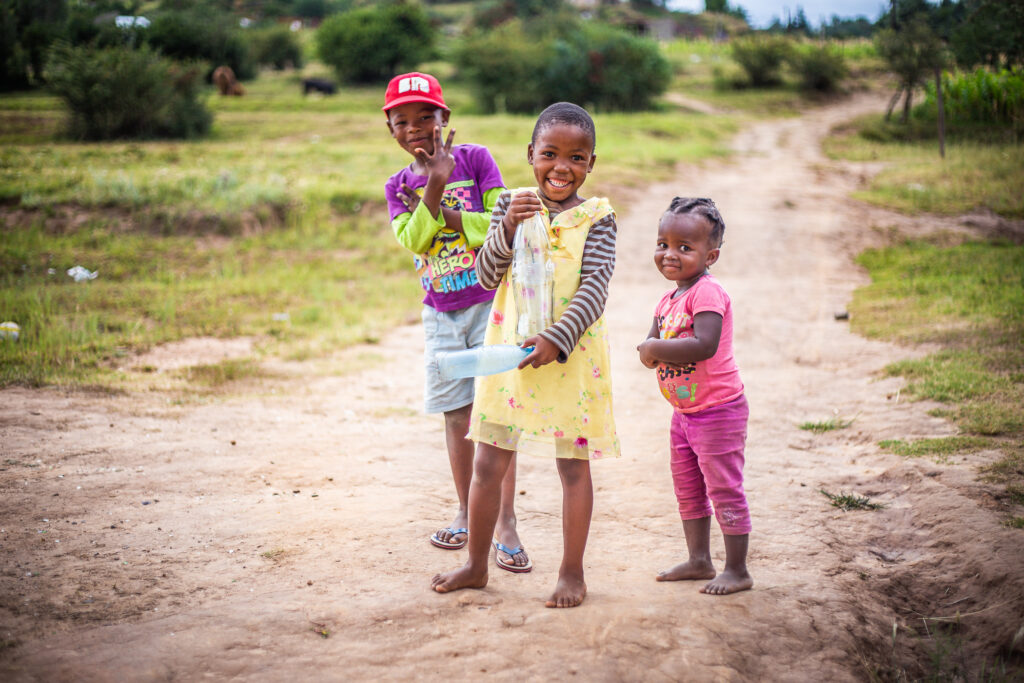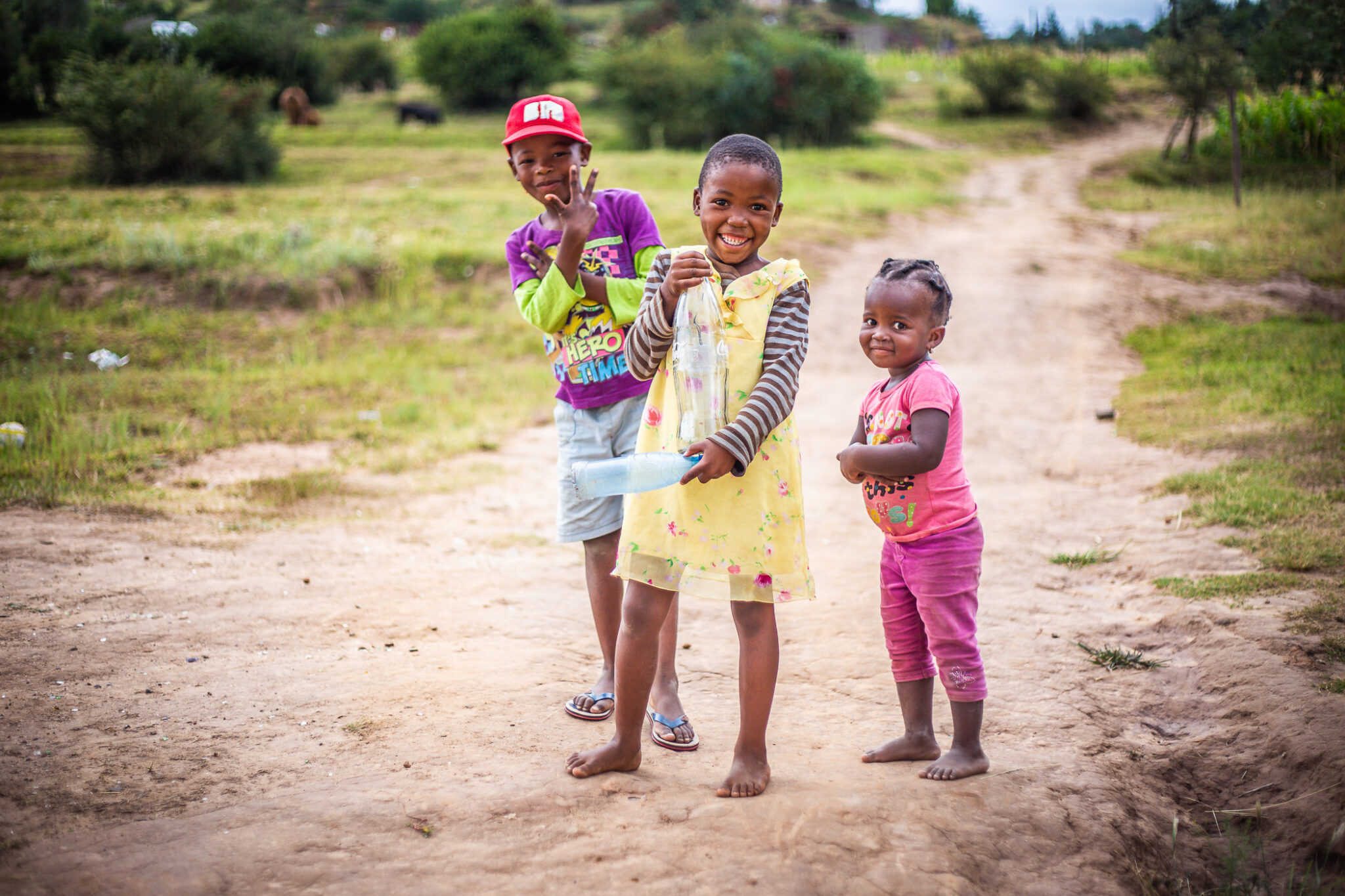 Who can apply for this program?
If you have some solid photography skills and a passion for using these skills to make a contribution to nonprofit projects in Africa, we'd love to receive your application! You don't need to be a professional photographer to qualify – you just need to have a good camera (a DSLR or mirrorless camera and ideally a range of lenses), a good understanding of technical use of your camera, and some editing skills. If you have some experience in portrait photography, it'll be a bonus.
Fancy yourself as a humanitarian photographer? Fill out our application form!
What will you gain from joining this humanitarian photography project?
You'll learn what it takes to effectively document the work of a grassroots charity in South Africa and/or Zambia
You'll gain confidence as a photographer through tutoring by a professional humanitarian photographer
You'll get to experience field-based projects focused on social impact, animal welfare, or environmental protection
You'll experience these African destinations in a unique way
You'll build an interesting and unique photography portfolio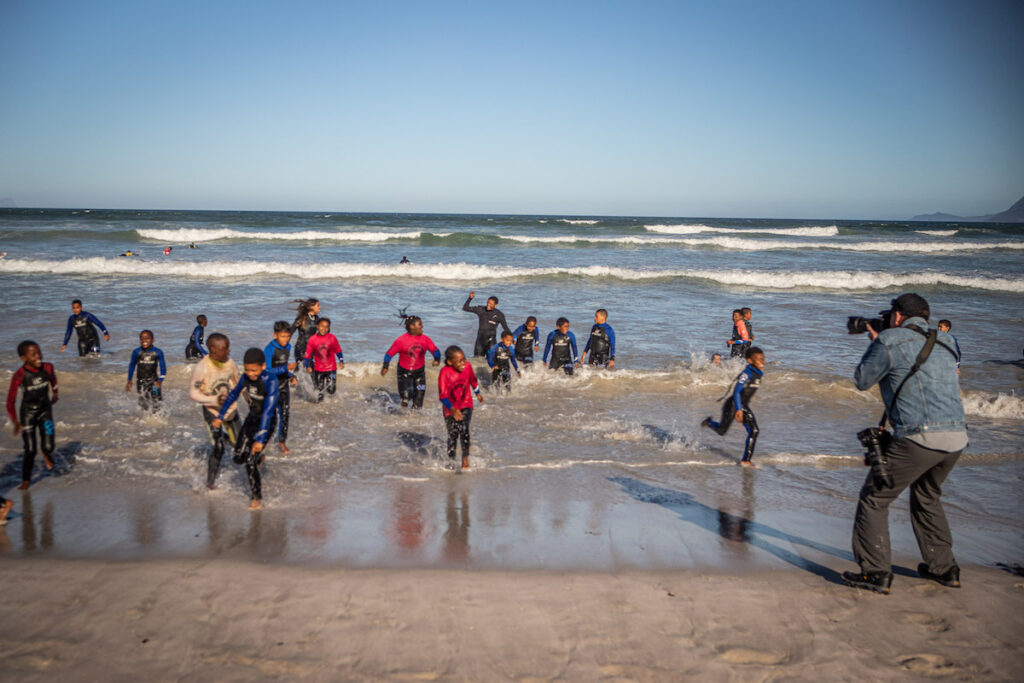 Feedback from a recent humanitarian photography volunteer
One of our recent volunteer photographers on our Cape Town program is Vanessa Evers, a Canadian photographer who joined us for two weeks. During this period, she photographed the work of TEARS, an animal welfare organization, The Amoyo Foundation, a dance-focused charity, Waves For Change, a nonprofit that uses surfing as therapy, and Living Hope, a social impact program in rural underprivileged communities on the outskirts of Cape Town.
We asked Vanessa some questions about her experience.
What motivated you to join our humanitarian photography program?
"I'd have to say that looking at Anna Lusty's photography for the non-profit organizations she has worked with in Africa is really what sealed the deal. But everything kind of fell into place with respect to my ending up in South Africa so I believe that I was just meant to be there! I don't believe in coincidence and as soon as I was informed about the opportunity to be able to serve communities/others in such a way while doing what I really love, telling stories through my photography, I knew I needed to go. And I have always had a love for Africa, since I was a teenager, so being there and feeling like I was contributing to something greater than myself but also learning at the same time, was enticing."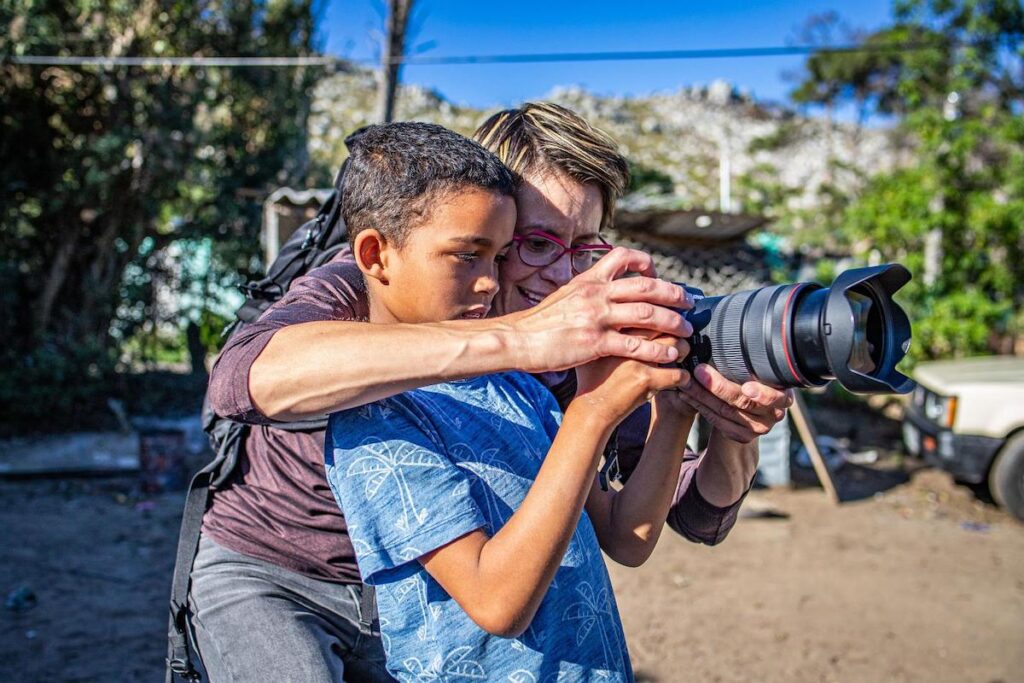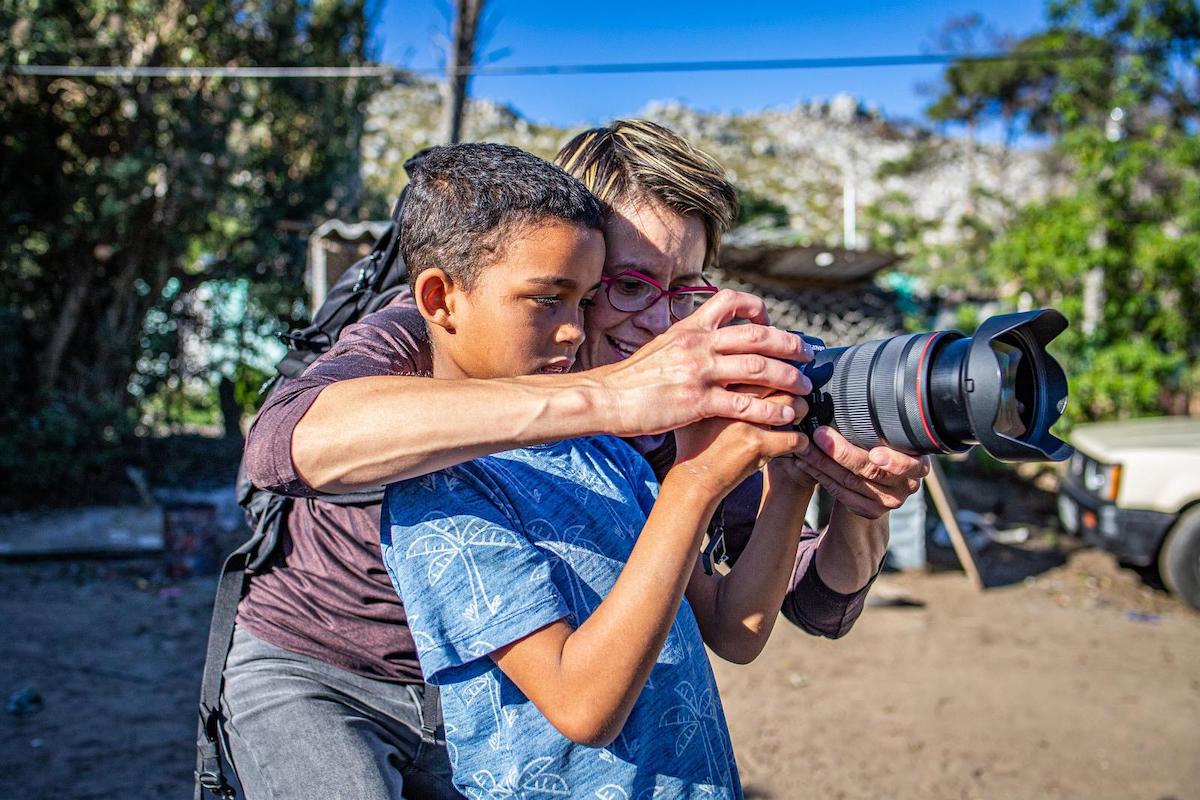 How did it compare to your expectations?
"I really had no expectations when I arrived in Cape Town. Those I was able to work with and stay with were wonderful, and the organizations I had the chance to photograph were also amazing. I wish I had four weeks to participate in the humanitarian photography project instead of just two! And I do wish I had planned to come a week earlier just to explore the city before diving right into the work but now I will have to plan to visit Cape Town again!
The only thing I would have changed would have been to allow for an extra day of editing photographs, as I had four projects or shooting sessions throughout the week with one day devoted to just editing images. But I know I found it a bit too busy since I am so particular with respect to my work and I can't give anything less than 100%."
Are there any particular highlights you can mention?
"Each project we had the chance to photograph was so different and I honestly loved it all. But my favourite moments were probably those times we were actually out on the road, with the mobile vet team for example and when I was working with Nosi and Living Hope in Red Hill. I love being surrounded by those who are passionate about their work, and having the opportunity to capture moments in time when individuals are reunited with their fur-baby, or when empathy becomes an actual facial expression."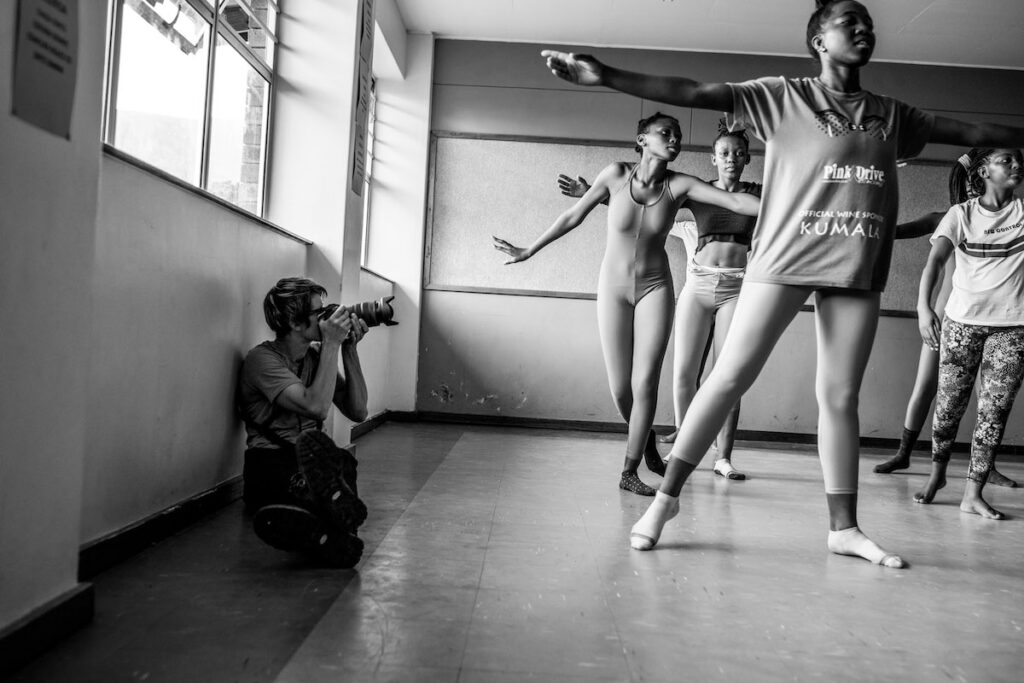 What are your takeaways from our humanitarian photography project? What have you gained?
"I knew I would love what I was doing in Cape Town and being there with Anna who works with non-profits on a daily basis just solidified the fact that I need to "follow in her footsteps" in a way here in Canada. And I was kind of living in a bit of a bubble for the past decade plus, and working in the communities and townships where there is so much need, beyond what I can even imagine, was really good for me. My bubble had burst and I know I needed that. There is so much need everywhere and if I can make even the slightest difference, then that is what I want to be doing."