Picturing Livingstone Series, Day 6: Mama K and Chinonge
We're proud and excited to present some of the work produced during our recent photography workshop in Livingstone. During the project, a collaboration of Iliziwi, Greenpop, and the Penda Trust, a group of young Livingstone were equipped with cameras and photography skills, and encouraged to document people in their community who are doing important environmental work. Each day during the next week, we'll highlight one of the stories that was produced.
Day 6: Mama K and Chinonge. Written and photographed by Parnwell Shonkola.
Mama K owns a restaurant at the center of Livingstone Town. Besides the Zambian economy being unstable, Mama K is able to build a financial base using the talent she has in cooking. Mama K has two employees at her restaurant, who work from 8 am – 4 pm. The restaurant offers the best meals in town, with dishes ranging from nshima (which is prepared using mealie meal and boiled water), beef, vegetables and fish.
Mama K stays with her family in Mukuni Village, 7km from the main town of Livingstone.
In these photos, I tried to find out what she does and who she is by interacting with her employees at the restaurant and through conversations with her daughter and husband.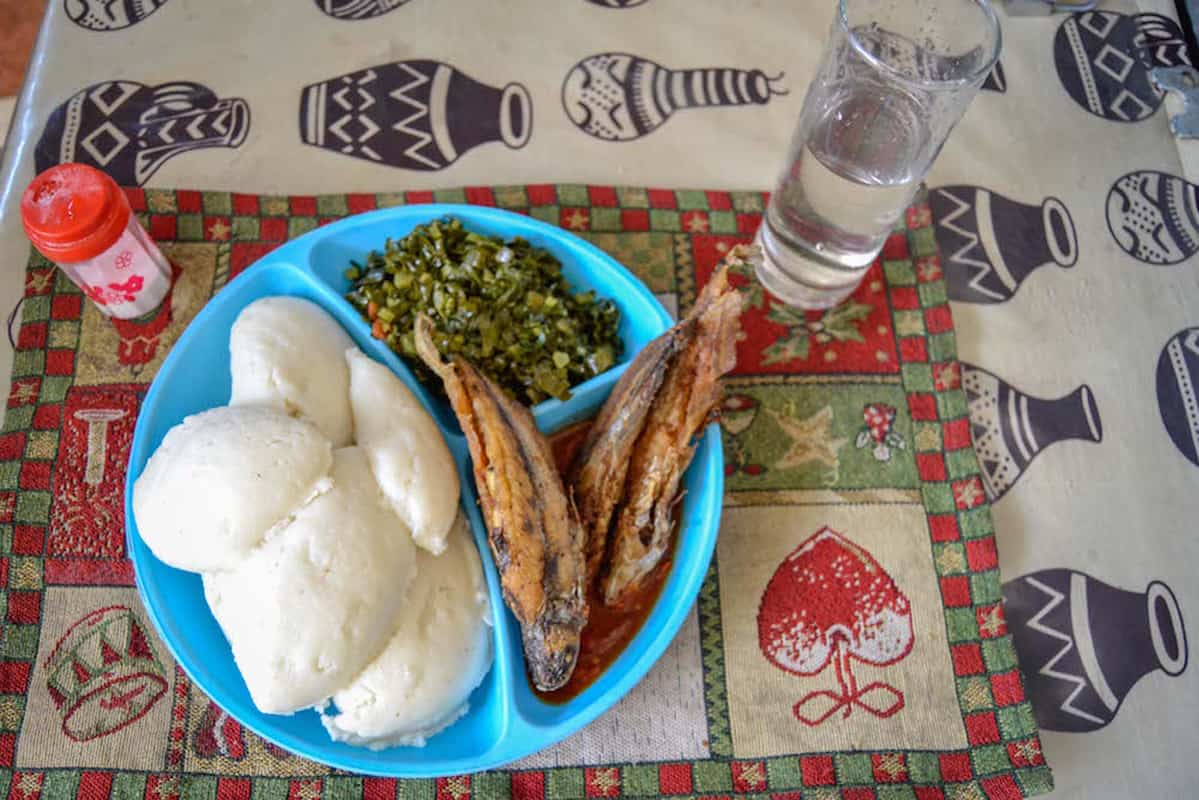 Chinonge, aged 31, lives in the outskirts of Livingstone Town – 15 km from the main town. He built his home using mud, logs and grass. Chinonge spends most of his time developing different works of art to earn a living. Being a widower, Chinonge survives with the help of his brother.
Apart from art, Chinonge is a subsistence farmer and grows a variety of vegetables, like tomatoes, onions and carrots. Besides the hardships that Chinonge faces – he is able to withstand his financial challenges by selling his artwork to the local people and enjoying his own homegrown vegetables.
I decided to document and photograph Chinonge because I was inspired by his skills for being self-sufficient in response to the high poverty levels in Zambia. This photo essay is all about showcasing the talent Chinonge has and the inspiration I got from his ways of surviving.
Meet the photographer, Parnwell Shonkola: