If you join us for a photography workshop in London, you'll have the pleasure of learning from Ben Pipe. Based in London, Ben is a versatile photographer with an impressive portfolio that features incredible portrait, landscape, and travel photography. His work has been featured in numerous publications, including National Geographic, the Wall Street Journal, The Times, the Guardian, and the Economist. Ben is also an experienced photo workshop leader, having hosted workshops in Africa, the United States, and Europe. This summer, you can join him for a photographic exploration of his hometown, and improve your skills while capturing London from some unique angles.
If you're interested, check out the details of our London Photography Workshop.
To find out a bit more on Ben's photographic inspiration and goals, we asked him 6 questions:
What sparked your interest in photography?
I used to spend much of time at school doing drawings so I guess any kind of visual media would have appealed to me, but it happened to be photography. Having photographer David Noton as an uncle probably had something to do with it. I also liked the immediacy of photography, and both in my early days and now I have been fascinated with how movement can be depicted in a photograph – from the long exposures of the waves crashing on rocks, to fast shutter speeds catching the sweat flying from a boxer as he is punched.
What was your first camera, and what equipment do you use now?
Olympus OM1 SLR with a 50mm lens, Now work with the Nikon D810 along with Nikon PC 24mm, 14-24mm, 24-70mm, 70-200mm, 50mm, 85mm, 135mm lenses, and the Sigma 35mm prime.
What are your main goals with your photography?
To capture the essence of a place or person, to draw the viewer in and make them curious about that subject.
Are there any areas of photography you'd still like to explore?
There are always more places to go and shoot. I've only been to a couple of countries in Africa, so there's a huge amount still to explore there. I've dipped my toes into many genres of photography, and continue to enjoy getting out of my comfort zone and shooting new subjects or working for new clients.
Who are some of your favourite photographers (past or present)?
My uncle David Noton has always been a major influence on me. Steve McCurry is a huge influence too, and there are the classic black and white photographers such as Cartier Bresson and Sebastian Salgado.
Any secret techniques you can reveal?
Not a secret, but I often blend frames together in post production, rather than use ND grad filters.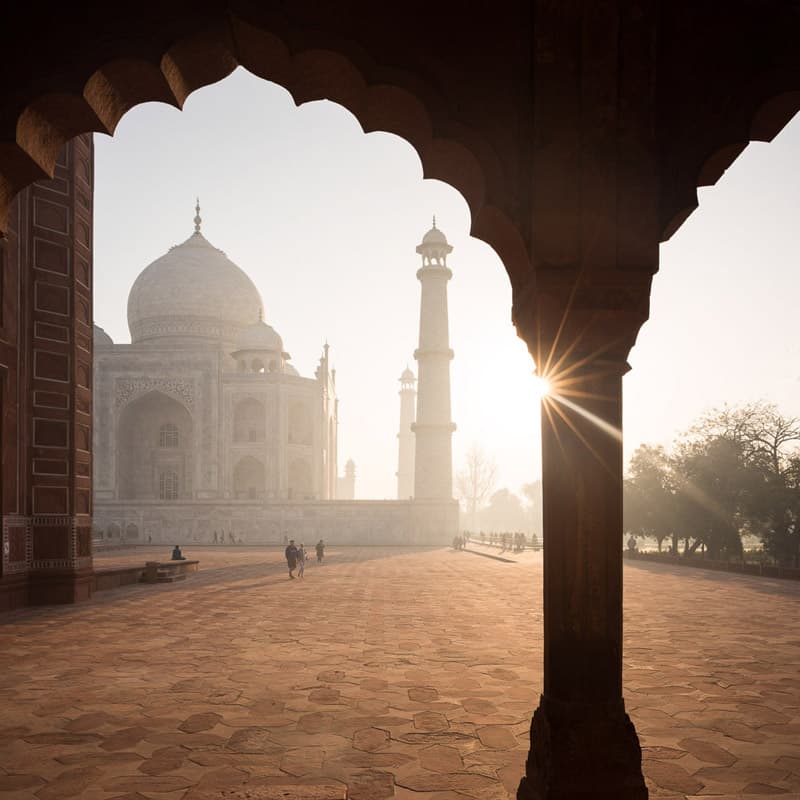 Dawn at the Taj Mahal, Agra, Uttar Pradesh, India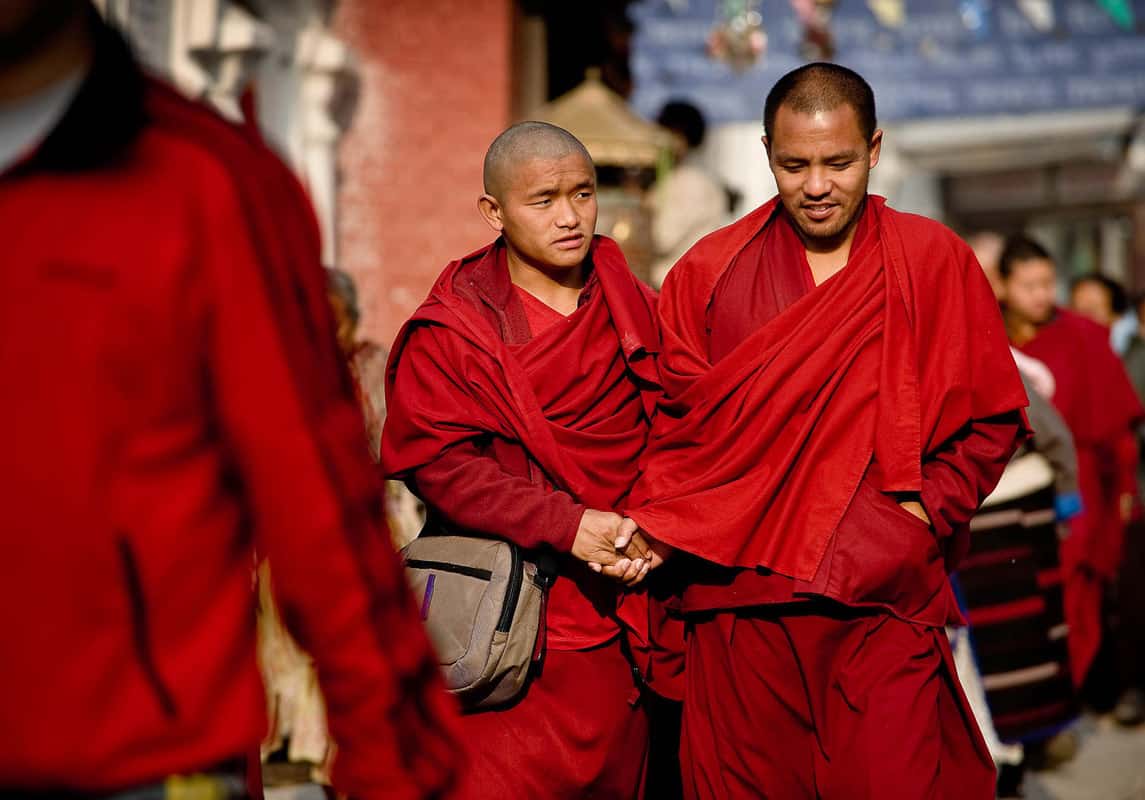 Boudha, Kathmandhu, Nepal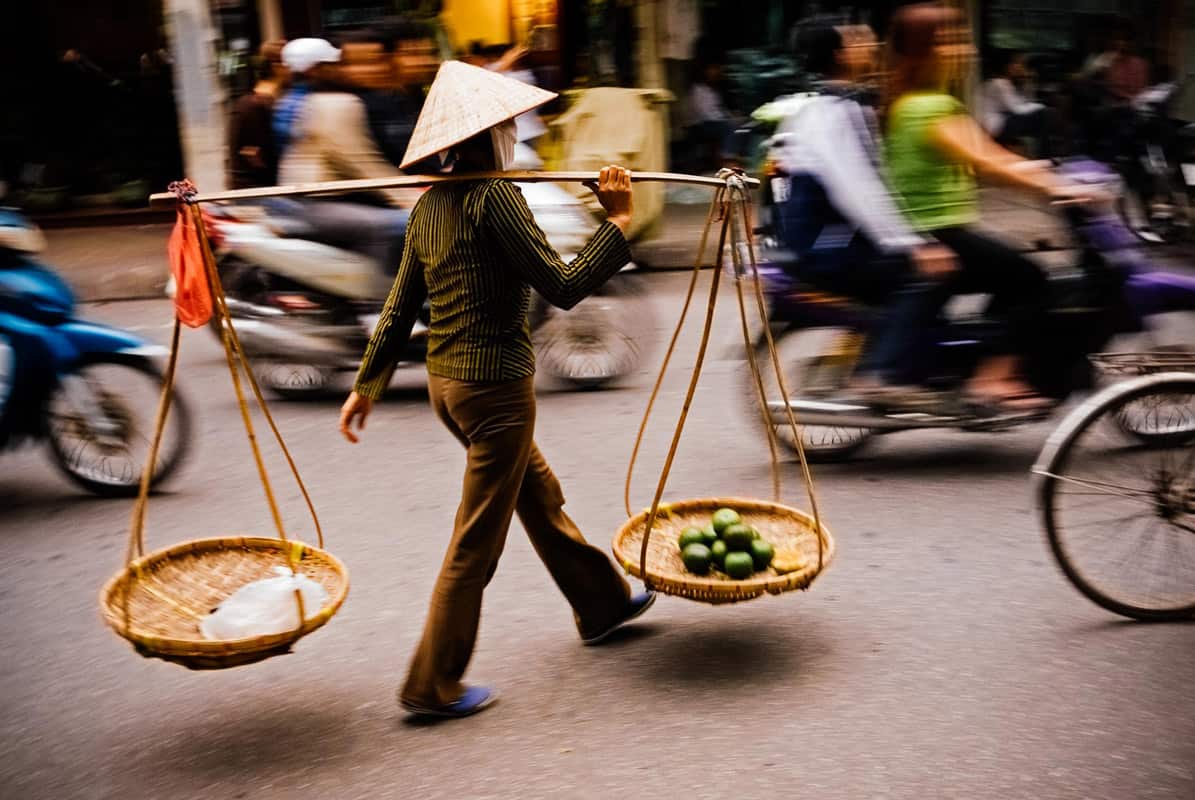 Street Traders
View from Pao de Acacar (Sugarloaf Mountain) at dusk, Rio de Janeiro, Brazil
Fishermen taking their boat out at dawn, Copacabana, Rio de Janeiro, Brazil
To see more of Ben's work, visit his website.