Get up and close with wildlife whilst receiving expert conservation photography mentoring
When thinking about conservation work, many might imagine tending to endangered species of animal or plant life, repairing damaged ecosystems, and working directly with wildlife. But have you ever thought of the role that images play in wildlife conservation?
If you're interested in exploring this, you'll be happy to hear about our new conservation photography course in Zimbabwe, run by conservationist and professional wildlife photographer Sam Turley. Sam is a seasoned expert in wildlife photography with a unique, expansive insight into the world of conservation storytelling. On our new program, Sam mentors keen photographers during an adventurous and unique wildlife photography experience. 
In this blog we'll share some of Sam's expertise, explain how photography can help conserve and preserve nature, and tell you how you could take your first steps into conservation photography. So, if you're looking for a wildlife photography workshop in 2023, and you're passionate about wildlife conservation, keep reading.
– Text by Tom Rusbridge, images by Sam Turley
What is conservation photography?
Proactive, issue-oriented photography taken of nature, used to advocate wildlife conservation efforts and outcomes. It can be used to further environmental, wildlife, habitat, or culture conservation efforts by spreading awareness of ecological issues and drawing aid from its audience.
Conservation photography connects the scientists, ecologists, and local communities working hard in wildlife conservation with an audience that can support them. It does this by creating a narrative for nature. There are few forms of storytelling that have the immediacy and emotional impact of photography. As such, it serves as a powerful tool not only to document conservation work, but to urge its support too.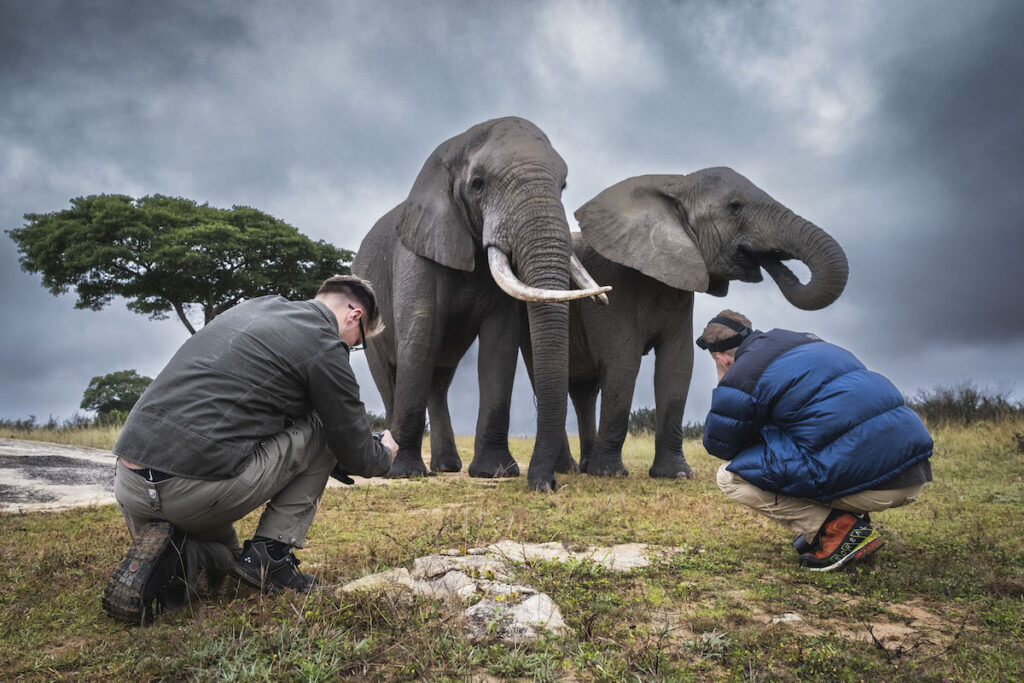 Here are a few of the main ways photography can help with wildlife conservation:
Raising awareness. Photographic documentation allows international audiences to see conservationists work. For most, their only experience of certain indigenous species will be through photography.
Reaching donors. The emotive power of photography makes it a vital part for stirring a response from donors and supporters. 
Building an online presence. There is no end of uses for visual content on the internet, and having a professional, active website is an absolute necessity for wildlife conservationists. 
Insights from an expert 
"I strongly believe photography is one of the most powerful tools we have in our fight to protect wildlife and promote change," says Sam. "It makes complex conservation issues accessible to the masses and has the power to evoke strong emotional responses from which behavioral changes form."
Photography helps connect the general public to issues that may be far removed from daily life but nonetheless affect the world we live in. Sam adds, "Far too many of us are disconnected from environmental issues that we believe don't affect us. The reality is we are all connected. Photography has the power to remind us of that."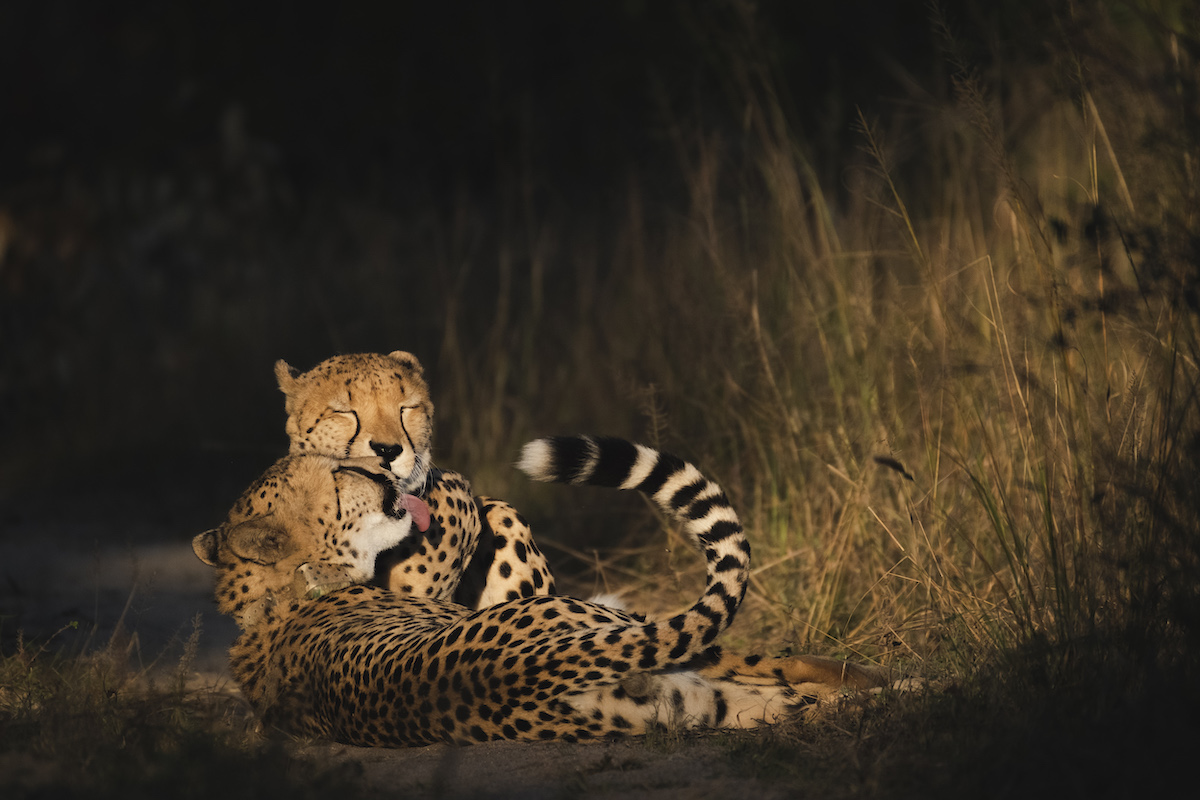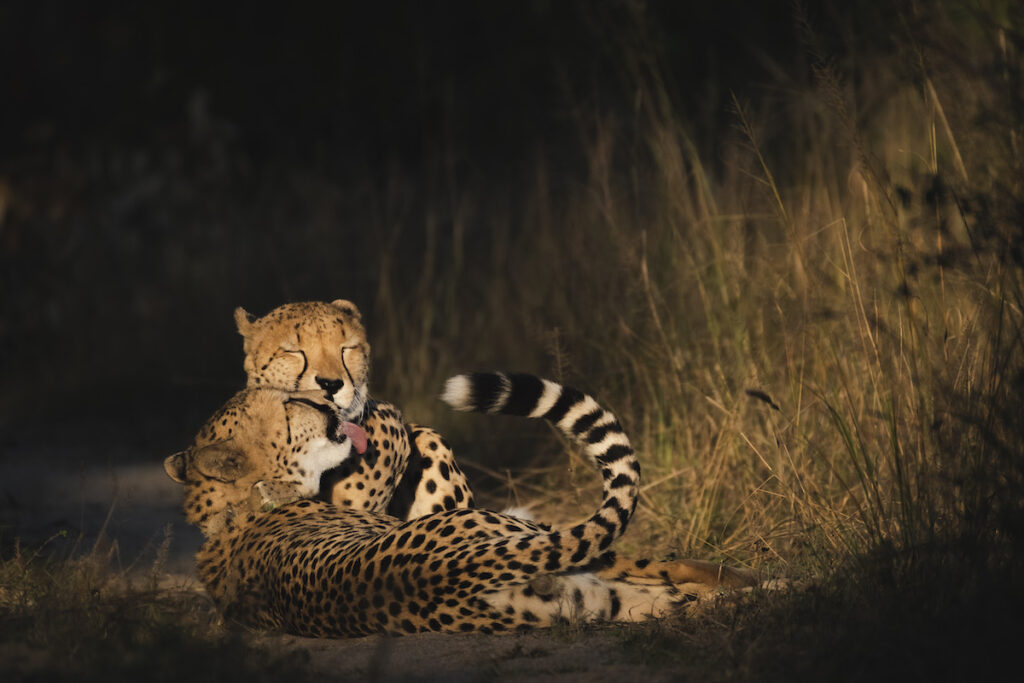 Sam Turley's career in conservation photography
It is Sam's experience and insight that makes this perhaps the best wildlife photography workshop for those interested in how photography is used to make an impact in wildlife conservation. So, we asked him to share a little about his career.
Sam confesses to starting his career with an "idyllic and somewhat naive view" of what conservation work might look like at the start of his career, "I thought working with wildlife meant just that." However, Sam soon discovered that conservation work is "often much more about people than it is wildlife."
"I have been lucky enough to be involved in some really incredible conservation projects and it was through this work I realized the power of photography for conservation," Sam explains. "Yes, the work I was involved in was having a real impact but by documenting it, you can multiply that impact and reach people (and potential donors) all over the world."
In his experience, perhaps the the most necessary part of any conservationist effort, or indeed any do-good organization, is that there message be spread and their story told: "It relates to the old saying 'If a tree falls in a forest, and there's no one around to hear it, does it make a sound?'"
So began Sam's illustrious career in conservation photography. "Although my career has had many twists and turns, one thing has remained constant – my goal to make the biggest impact to wildlife conservation I possibly can. I believe that photography is the best vector to achieve that."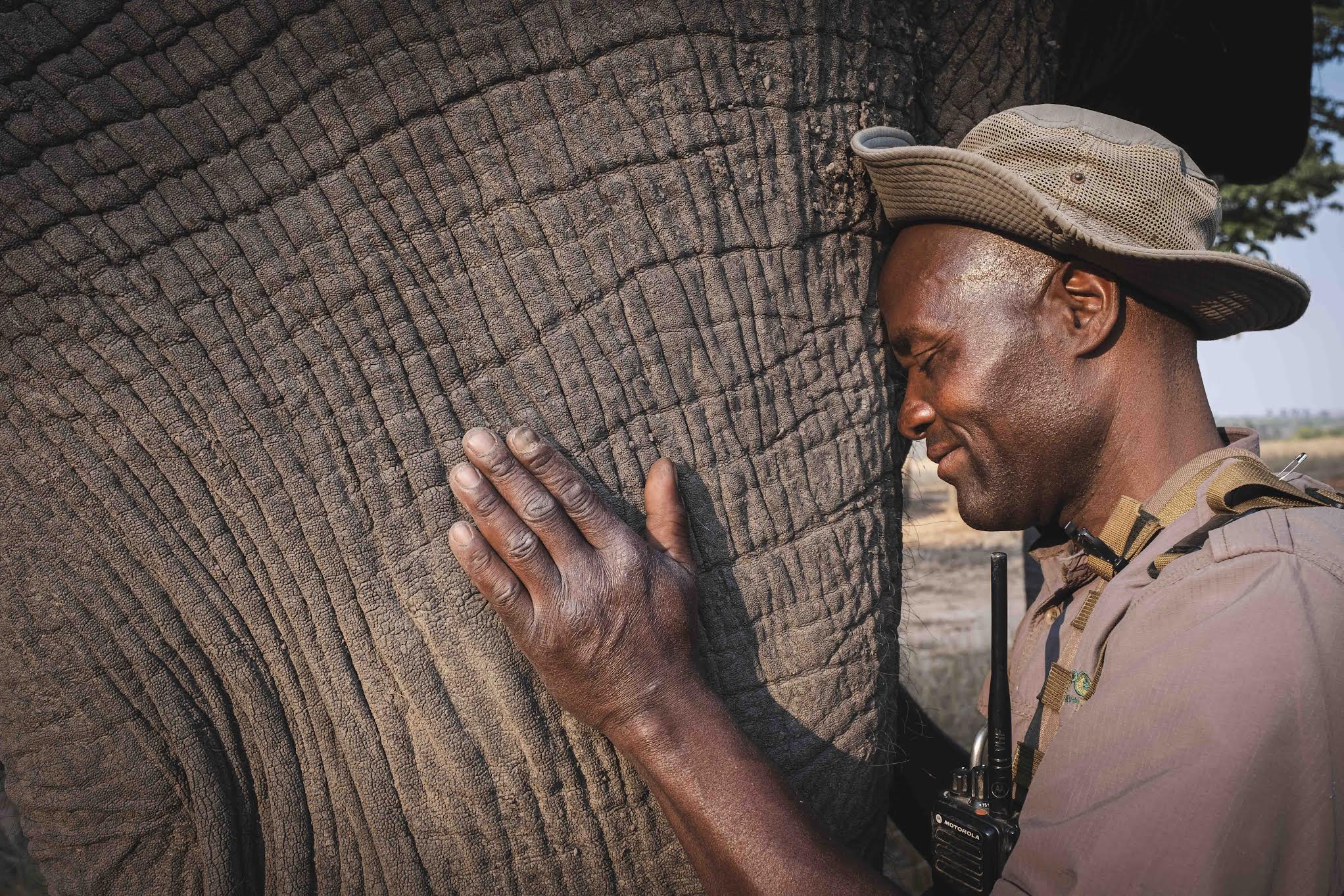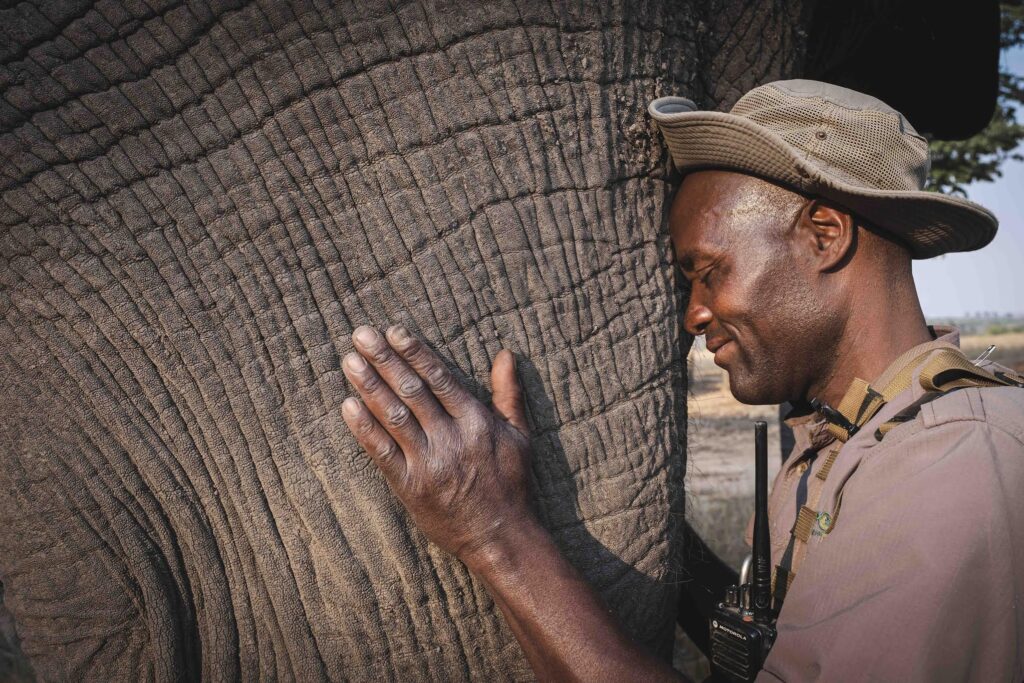 Sam's Conservation Photography Career Highlights 
Now an award-winning photographer, the highlights of Sam's career not only include various species and ecosystems his work has helped protect, but the people he has helped too: "Modern conservation is a constant balancing act between trying to protect wild spaces and catering to the needs of local people. You can't have one without the other."
When asked what moments from his career his work had made an impact, Sam replied, "I hope that there have been many occasions but I am most proud of the stories I have told featuring people that I know and that I can call my friends."
"Outside of the press coverage, these stories meant a great deal to the individuals in them and gave them much deserved recognition and credit for their dedication to wildlife. In doing so, many other people resonated with these stories and the greater need for resources to help conserve wildlife."
Stories of Sam's Conservation Photography
One such story comes from Sam's work with Wild is Life, a wildlife sanctuary in Zimbabwe that rescues, rehabilitates and rewilds orphaned and injured animals. During his time with them, Sam documented the relationship between one of their wildlife carers, Mateo, and an orphaned pangolin by the name of Marimba.
Pangolins are the most trafficked group of animals in the world, their scales are sold for use in chinese medicines. As result, they are on the verge of extinction. Marimba was taken in by Wild is Life at a young age after her mother was poached. For the past 13 years and likely the rest of her life, Marimba has lived in captivity.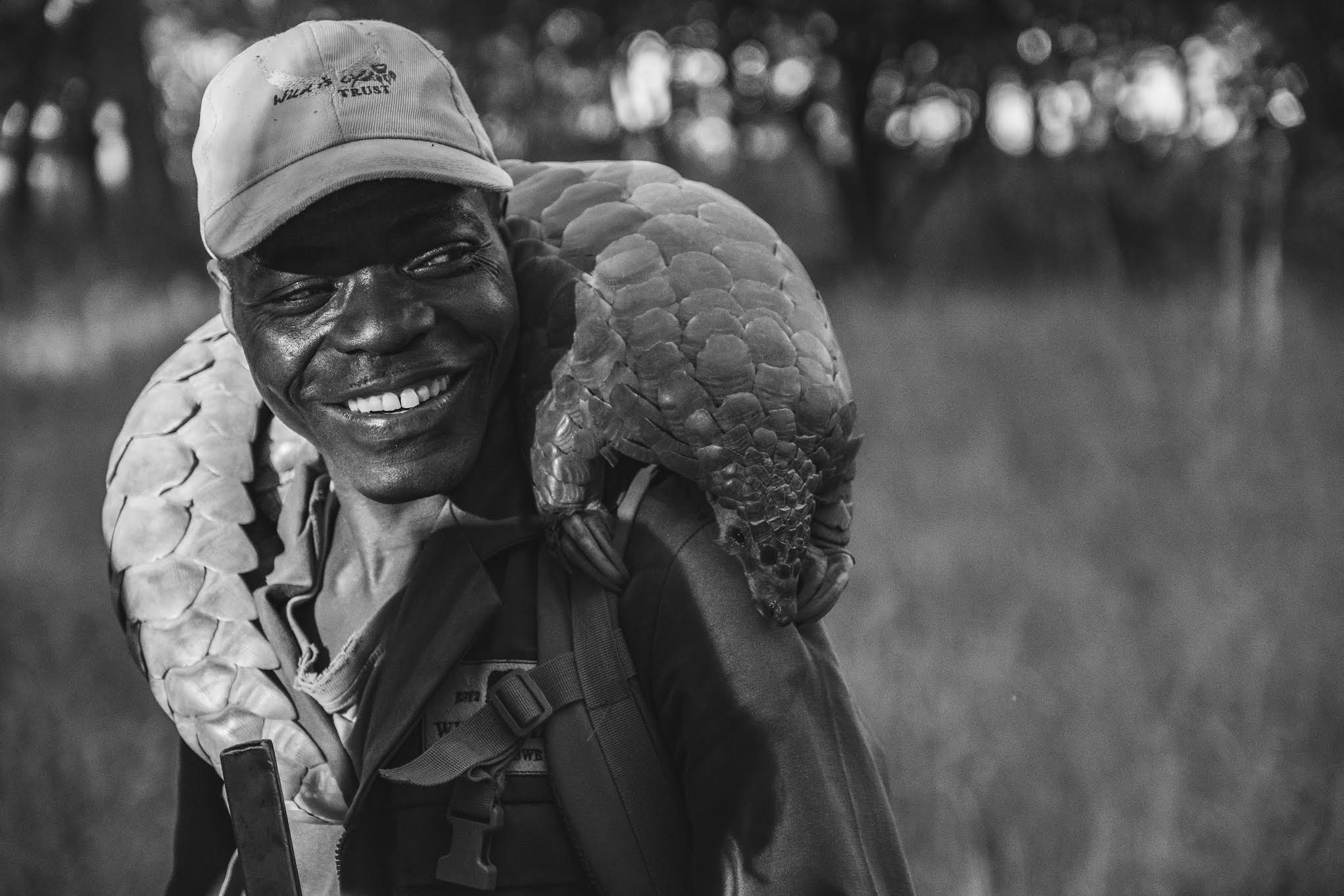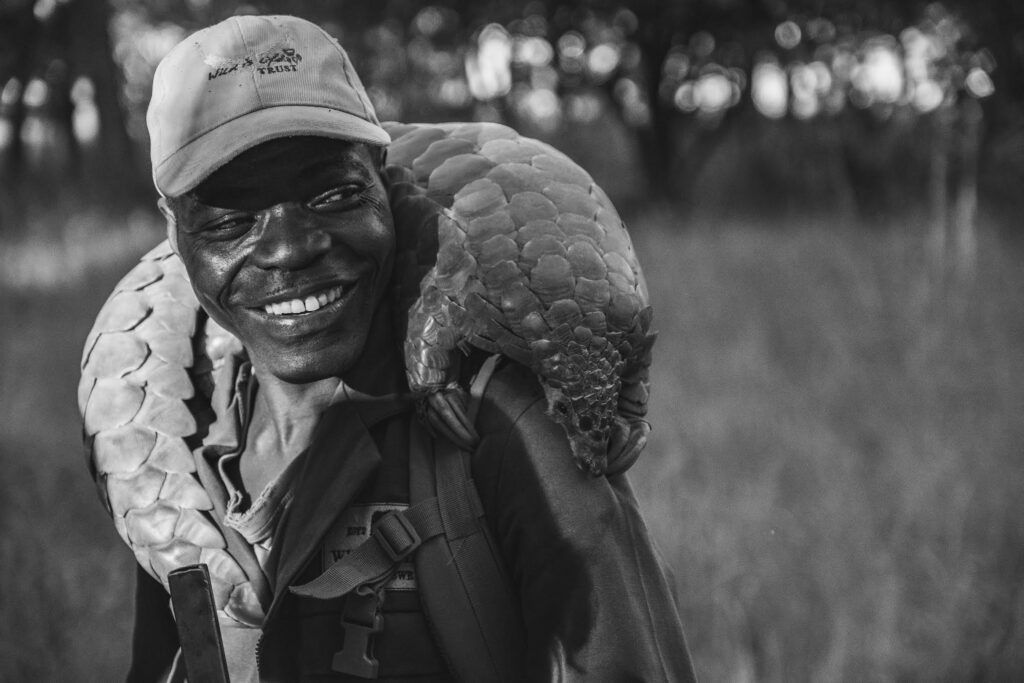 Pangolins are also notoriously difficult to care for in captivity. It is rare to find a sanctuary well equipped to care for them, and even rarer that someone should build as close a connection to one as Mateo has. Spending ten hours together each day since Marimba's arrival, the two have grown inseparable.
Whilst in an ideal world Marimbas and Matteo's relationship would never have existed, it reflects the importance of the work being done by Wild is Life. Sam's photography showcases this vital work. It has been used as part of Wild Life's social media, part of marketing, multiple awareness campaigns connecting Wild is Life to donors and supporters who've likely never heard of a pangolin.
In this way, Sam has helped sustain the organization. More than this, contained within Sam's work is a shining example and powerful message of how humans can compassionately habituate with and care for endangered species.
Our conservation photography course in Zimbabwe
Our conservation photography course in Zimbabwe places photographers in the Imire Rhino and Wildlife Conservancy in Zimbabwe. You'll stay on the conservation, explore zimbabwean savannah by foot, and get up close and personal with the wildlife, whilst receiving expert guidance from Sam.
Imire will provide you with a spectacular range of photographic subjects including giraffes, buffalo, zebra, elephants, crocodiles, over 150 species of birds, and, most remarkably, black and white rhinos. Furthermore, under Sam's guidance, you will have the opportunity to track wildlife by foot, getting up close and personal with your subjects. As far as wildlife photography workshops in Africa go, this is a pretty unique one.
Teaching Conservation Storytelling
Not only is Sam a veteran photographer, he 'simply loves to teach': "I guarantee to lay all of my cards on the table and to give you every little ounce of knowledge and expertise that I have. I believe that knowledge is wasted when it isn't shared."
Sam promises a "truly immersive experience" with these courses. When asked about highlights of the course he said "there are many things that make this workshop unique," but he narrowed his answer to a few for us:
Being on foot amongst wildlife. If you're looking for animal photography workshops, you're in the right place. In spite of having a safari vehicle, Sam says "I like to take you out on foot when the opportunities present themselves. It's a truly unique experience and I don't know of any other workshops that allow you to get as close as I do." Don't worry, Sam's well-qualified to keep you and your subjects unharmed. "Many years of guiding and animal behavior studies enable me to get you up close and personal with Africa's most iconic species whilst remaining safe. This allows you to take photos that you simply would not be able to if you were in a vehicle."

The personal nature of this workshop. Ideal if you're looking for a closely guided, custom-made photography workshop in Africa. This course accepts no more than four students per workshop. This is how Sam prefers to teach, "It allows me to tailor each experience specifically to you. I understand everybody is at a different stage in their photography journey. That's why I think that a personal experience is really important to help you to maximize the value gained from joining one of my workshops."

Extra activities. More than you might expect from a conservation photography course! "I won't give too much away at this stage but this workshop is much more than just wildlife…"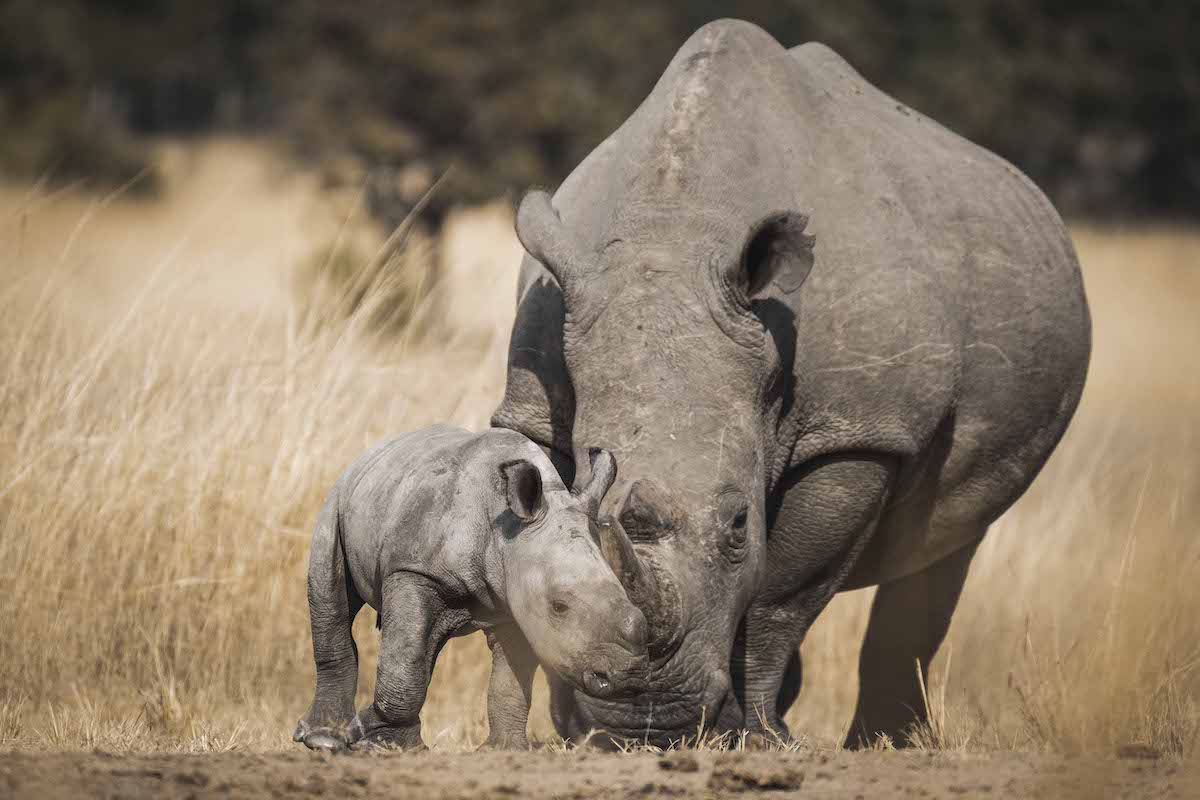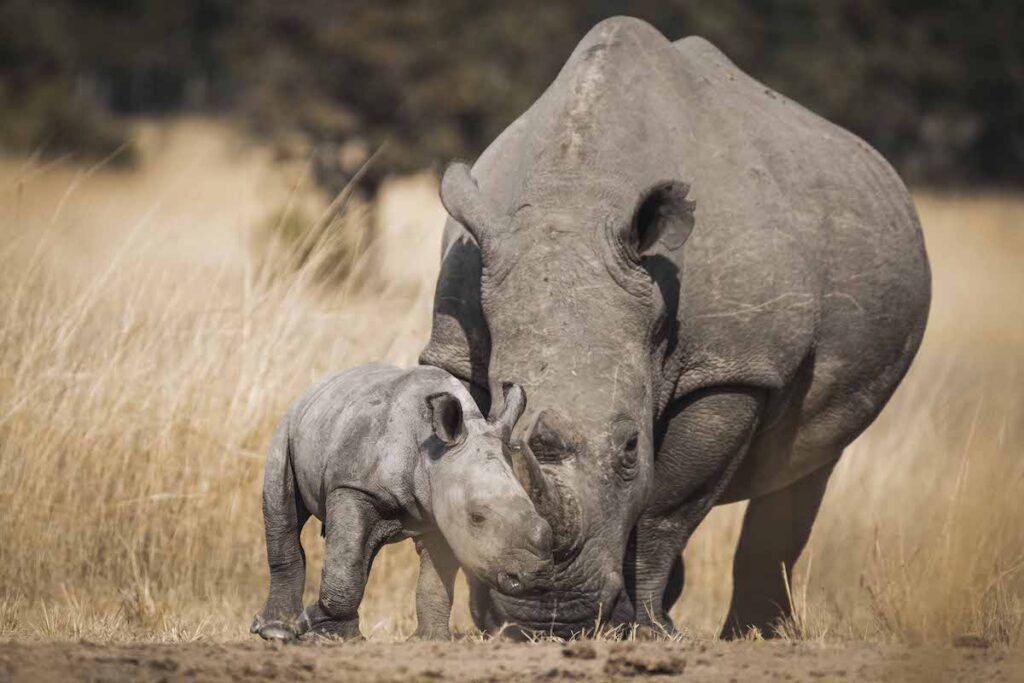 Conservation photography course takeaways
Both Sam and us at Penda have confidence not only in the experience of this conservation photography course, but in the skills, knowledge, and confidence you'll gain from it too: "I ensure that you will leave the workshop with all the tools, and more importantly, the confidence you need to take your photography to the next level."
What's more, the skills Sam teaches are applicable far beyond the context of conservation photography: "All of the theory and most of the practical training is universal and therefore the same principles can be implemented into many styles of photography anywhere in the world. I also offer support and advice once the workshop has finished. My door is always open and I regularly receive emails from ex-students asking a range of different photography related questions – the learning continues even after you leave. I want to see you succeed as ultimately your success is mine. 
Your Conservation Photography Course
Can you imagine a better wildlife photography workshop 2023 could have in store for you? If you're interested then you can find prices, requirements, and details and apply through our site.
Or, if you're looking for a longer wildlife conservation photography course, perhaps you'd like to investigate our wildlife photography & conservation volunteer project in South Africa.