Conservation Photography in South Africa: A Photography Volunteer's Story
A recent wildlife photography & conservation volunteer shares his experience
Brian Geissel recently joined our Wildlife Photography & Conservation Volunteer Project, with an impressive portfolio as a result. While Brian is an experienced photographer (check out his pet and horse photography!), this was his first experience shooting African wildlife. We're excited that he shared his conservation photography experience with us, and some of his best images.
– Text and images by Brian Geissel
A typical day of the Wildlife Photography & Conservation Volunteer Project starts from the afternoon game drive after 4 pm, when the temperature is cooler and most animals are out and about. We could spot a lot of zebras, giraffes, impalas, various species of birds, sometimes even white rhinos, warthogs, and monkeys such as baboons! At nighttime we often came across wild rabbits crossing the dirt track, blinded by the headlights and not moving an inch – I called them suicidal rabbits! The next morning we had to edit the photos, for that 12pm is the deadline for feedback on the images. I appreciate it because it is a great way for us volunteers to learn what works and what doesn't!
Photography highlights; leopards, elephants, lions, and wild dogs
A photography highlight of the project would be seeing a leopard walking past us at dusk. I was amazed watching him marking his territory the same way as my cats behave at home.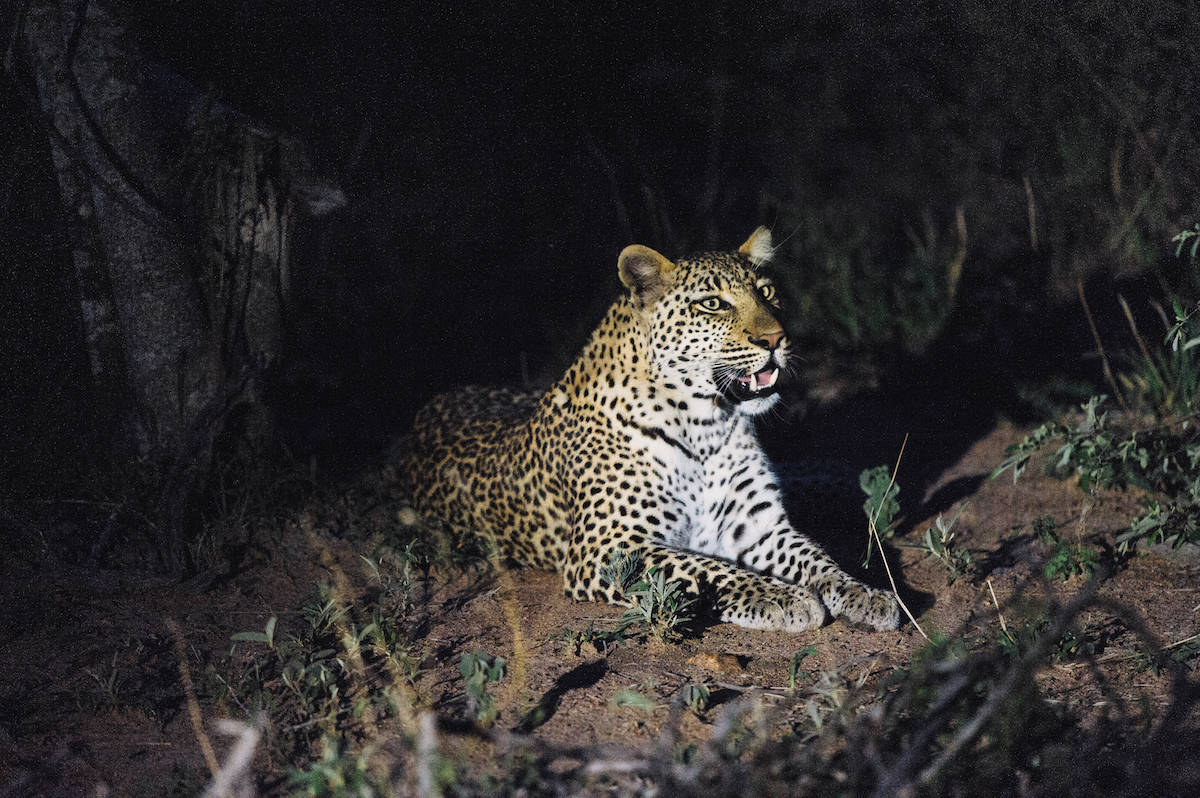 Another highlight was a dead impala up in the tree with the leopard. It was an amazing sight to see and a privilege to get photos, as it's difficult to photograph a kill in close proximity.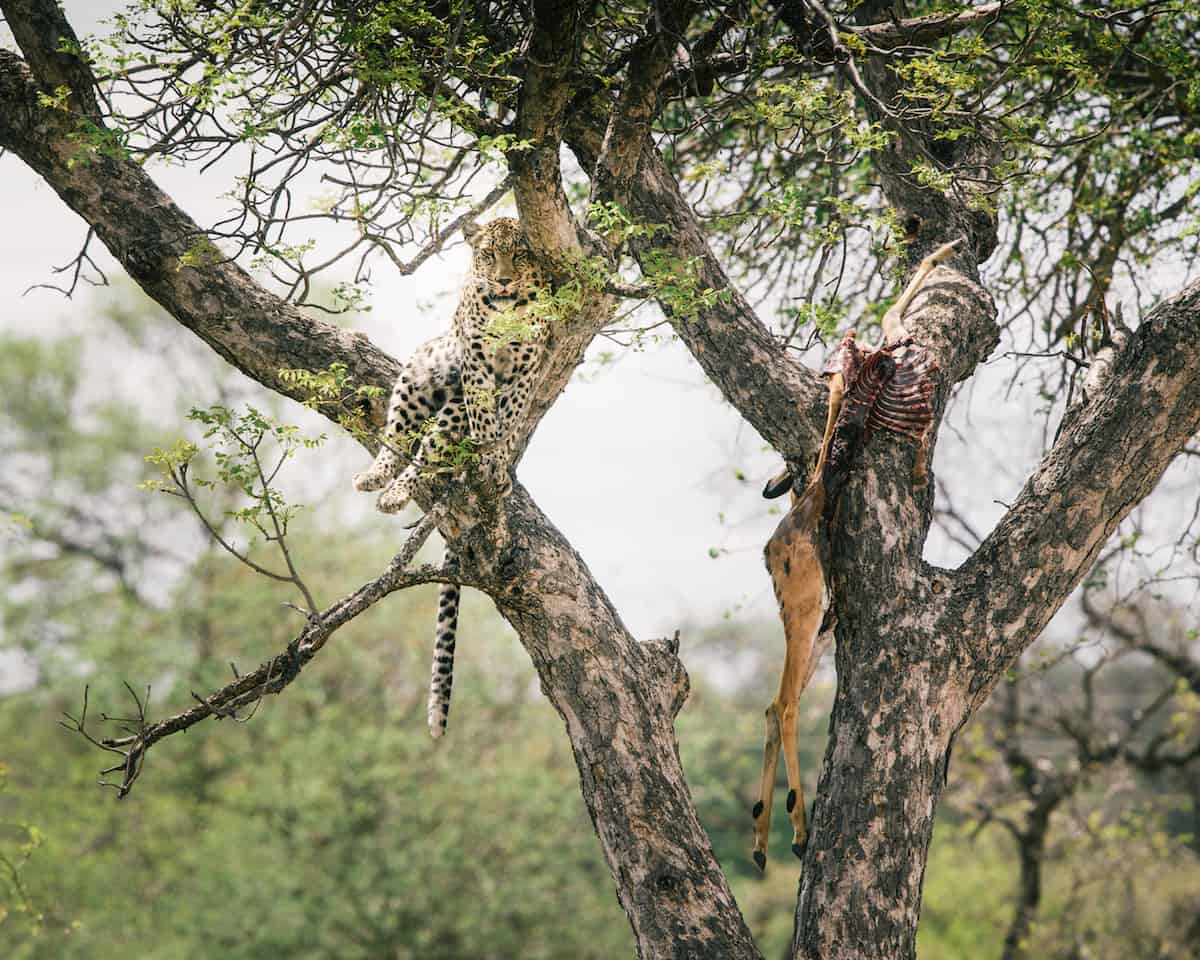 And of course, elephants were a highlight. I was in awe to see them picking up a brach, wrapping it up using their trunks, swashing it further and then eating it.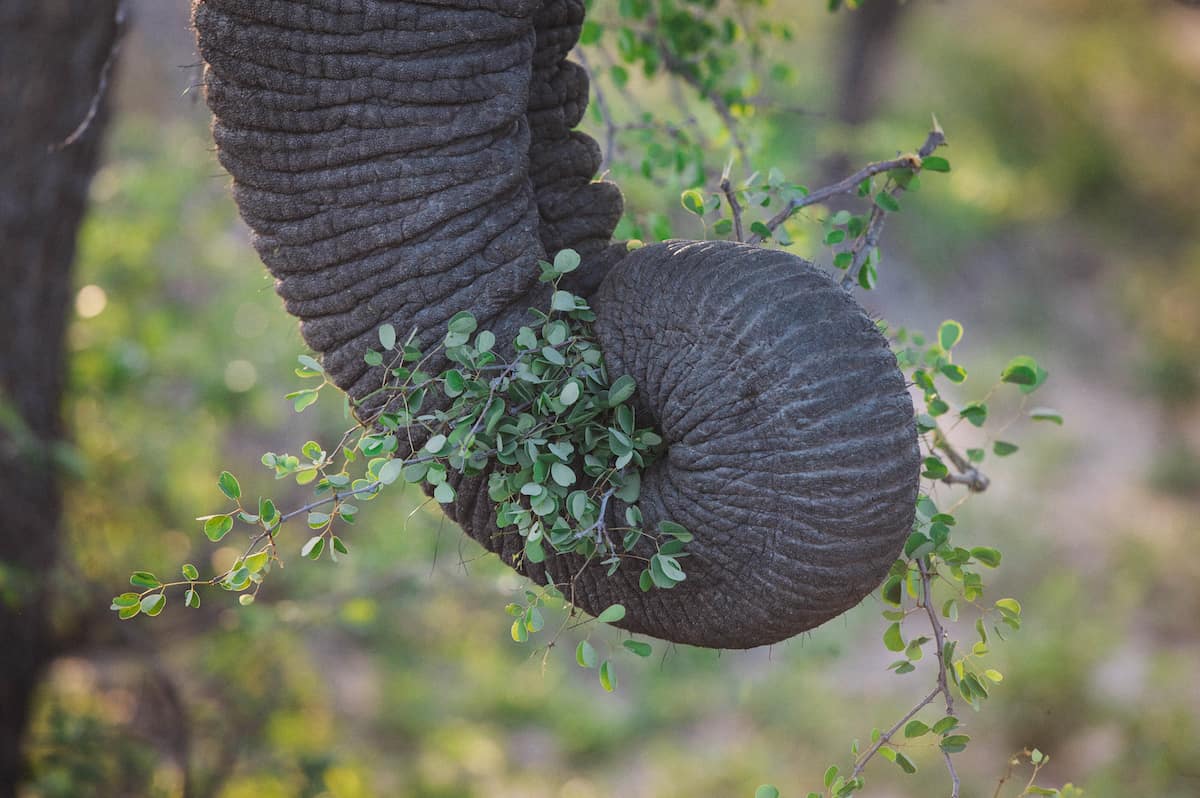 I was not at all afraid when the lions approach us. I could sit there all day watching them eat!
The same with wild dogs. It was such a delight to watch them play and listen to the sounds they make. Very cute indeed!

Enjoying these brilliant pictures? Find out the story behind image!
Working with challenging light situations
I did find it a challenge at times to move into a bright scene and then dark scene. I had to change my style of shooting by increasing the ISO before the scene, meaning I had to watch carefully. I could've used auto ISO but that would've being so inaccurate!
The first week had me scratching my head at times, trying to figure the best way to shoot. I had a fixed 300 mm lens that was limited in what I can do, and my nikon D3 didn't like the convertor at all but yet you need fast frame rate, so as a change of plan I used the convertor 1×4 on my d800 on static shots if I had time to change it, which worked out pretty well. I also wished I had brought my 400 mm 2.8 lens, as it would have locked on focus instantly buying me more time, but it's very heavy! At times, I also wished I had my 200 f2.0 Lens for night time photography. So I had to do a bit of work to get around certain animals. But sometimes you just have to work with what we have!